Global Learning Center
Welcome to the Global Learning Center (GLC)!
We serve BCTC's immigrant, international, and emerging multilingual students. We also provide leadership and support for global initiatives.
Our programs include:
Study abroad and study away planning and support
Creating and connecting to global experiential learning
Cross-cultural workshops and opportunities for collaboration
International partnerships for the college community
We recognize, embrace, and support the experiences and needs of our Global students. We do this by providing safe, creative spaces for personal & professional growth. Your community has a home at BCTC.
Global Learning Photos
Interested in seeing photos of our students, staff, and past events?
Visit our Global Learning collection on Flickr (new window)!
Programs
Contact
(859) 246-6530
Staff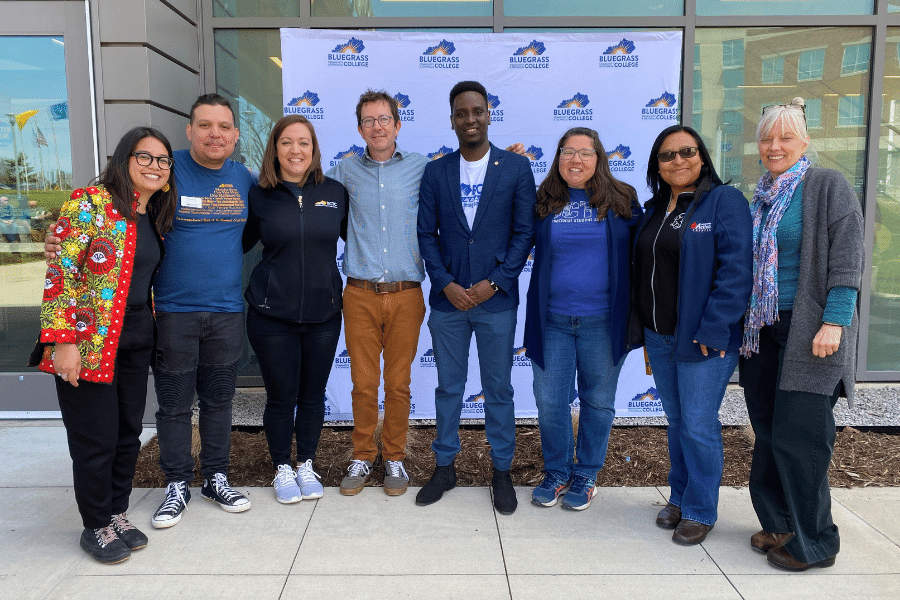 Photo caption: BCTC Global Learning staff.
From left to right: Danni Quintos, Carlos Aguilar, Erin Howard, Brian Schanding, Patrick Irakiza, Mary K. Porter, Laura Puente, and Sarah Galvin.
Global Learning Center
Pronouns: She / Her / Ella
Languages/Idiomas: English / Español
(859) 246-6436
Pronouns: He / Him / El
Languages: English
(859) 246-4647
Latinx and Immigrant Services Office
Pronouns: He / Him / El
Languages/Idiomas: English / Español
(859) 246-4645
Pronouns: He / Him
Languages: English / Français / Swahili / Kinyarwanda
(859) 246-4659
Northern Migrant Education Center