MOSAIIC
The 2018 Multicultural Opportunities, Strategies, and Institutional Inclusiveness Conference (MOSAIIC) will be hosted by BCTC.
Registration
MOSAIIC 2018 will be November 29-30, 2018.
Register online for the 2018 MOSAIIC Conference
Note: Limited Seating - Registration is required.
Pertinent details will be sent to registrants via e-mail before the event.
Theme
The Great White Lie: A Social Construct that Destructs Society
Featuring
Dr. John L. Hodge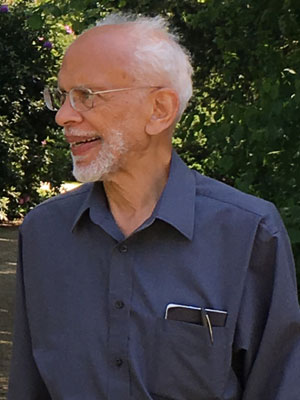 Dr. John L. Hodge has a bachelor's degree in mathematics from the University of Kansas, where he was awarded membership to Phi Beta Kappa. He has a Ph.D. in philosophy from Yale. He has a law degree from the University of California, Berkeley. For eight years he was a on the faculty of the Philosophy Department of California State University, East Bay, where he taught courses addressing racism and sexism. He obtained tenure there after he filed a lawsuit against the university for race discrimination. He then left that position and for two years was a Visiting Scholar in the Philosophy Department at Harvard, where he completed a published book chapter proposing a new way to interpret the First Amendment that would have prevented the disastrous Supreme Court decision, Citizens United. After serving as a law clerk for the Massachusetts Appeals Court and a staff attorney for the U.S. Court of Appeals for the First Circuit, he joined the legal team of the Massachusetts agency responsible for providing Medicaid in the state. He actively contributed to the agency's effort to expand health care coverage in the state to those who could not afford it. The agency's work led to the creation of a structure for health care that was the model for national health care commonly referred to as "Obama Care." After retiring, he has devoted his time to writing, research and travel. He co-authored a book, Cultural Bases of Racism and Group Oppression and authored How We Are Our Enemy and How to Stop: Our Unfinished Task of Fulfilling the Values of Democracy and Dialogues on God: Three Views. He wrote a book chapter, "Equality: Beyond Dualism and Oppression," that appears in the book, Anatomy of Racism. His most recent book is Overcoming the Lie of "Race": A Personal, Philosophical, and Political Perspective. More details can be found on his website: JohnLHodge.com.
Dr. Gilbert Singletary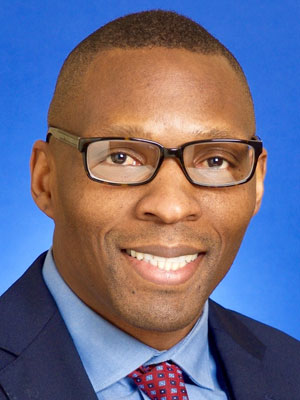 Dr. Singletary is an international speaker, community advocate, and the Dean of the College of Health Professions at Chamberlain University. Among other things, Dr. Singletary is an Amazon Best Selling author and a legal and educational consultant.
Dr. Singletary has a diverse range of academic credentials to include: a Ph.D. in psychology from the The University of Kentucky, a JD and an MBA from Northern Kentucky University, and a master's in social work from the University of Louisville.
Dr. Singletary has been an invited guest on numerous television networks including CNN, Fox News, MSNBC, and Al Jazeera. Dr. Singletary has also been an invited guest on many local news and radio stations here in Lexington, including, WLEX, WKYT, and ABC 36.
Judge Olu Stevens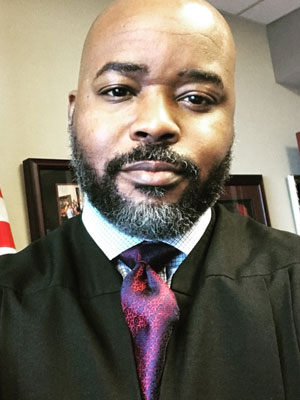 Olu A. Stevens is the Circuit judge for the 30th Judicial Circuit, 6th Division in Louisville, Jefferson County, Kentucky. Judge Stevens was elected Jefferson Circuit Judge in 2010 and again 2014. Judge Stevens has received international attention for his work in the area of race and jury selection.
In October of 2015, Stevens granted a defendant's motion to dismiss a jury panel for lack of racial diversity. Stevens' public commentary in connection with the case drew the attention of the national chapters of the NAACP and the NBA, who filed amicus briefs in support of Stevens' rulings the case.
Judge Stevens has presided over more than 150 complex civil and felony criminal jury trials. He has authored numerous written publications including an article concerning the practical implications of Batson v. Kentucky, the landmark case outlawing racial discrimination in jury selection and his 100 Practice Points for Trial Lawyers, among other works.
Judge Stevens is a native of Washington, D.C.. He is a graduate of Morehouse College and George Washington University Law School. He was a partner in one of Kentucky's largest law firms before he was appointed to the Circuit bench in 2009. Judge Stevens is a former President of the Louisville Bar Association and a former adjunct professor at the University of Louisville Brandeis School of Law. In February 2016, Judge Stevens received the prestigious Metro Louisville YMCA Adult Achiever of the Year Award. In June of 2016 Judge Stevens served as the keynote speaker for the Cook County (Chicago, IL) Bar Association Annual Awards and Installation Dinner. In August of 2016 the National Bar Association Judicial Council gave Judge Stevens its William H. Hastie Award, the highest honor the NBA can bestow on any judge, recognizing excellence in legal and judicial scholarship and demonstrated commitment to justice under the law.
Schedule at a Glance
Thursday 11/29 @ Transylvania University, Mitchel Fine Arts Building
9:00am
Registration
10:00am

Welcome | Transylvania University

CKYDC Member Introductions

10:15am
All Men Are Created Equal | Dr. Gilbert Singletary
11:00am
Lunch
12:00pm
Mini Break-Out Session
12:30pm
The Realities of Poverty | Community Action Council
3:30pm
Closing
Friday 11/30 @ BCTC Newtown Campus Gym
9:30am
Registration
10:00am
Welcome | Dr. Augusta Julian
10:15am

Confronting the Lies that Divide Us | Dr. John L. Hodge

12:00pm

2018 MOSAIIC Awards Luncheon

Presentation | CKYDC Representatives

1:45pm
Juror Exclusion: Jury Selection's Racial Blindspot | Judge Olu Stevens
3:00pm
Closing | CKYDC