Social Justice Speaker's Series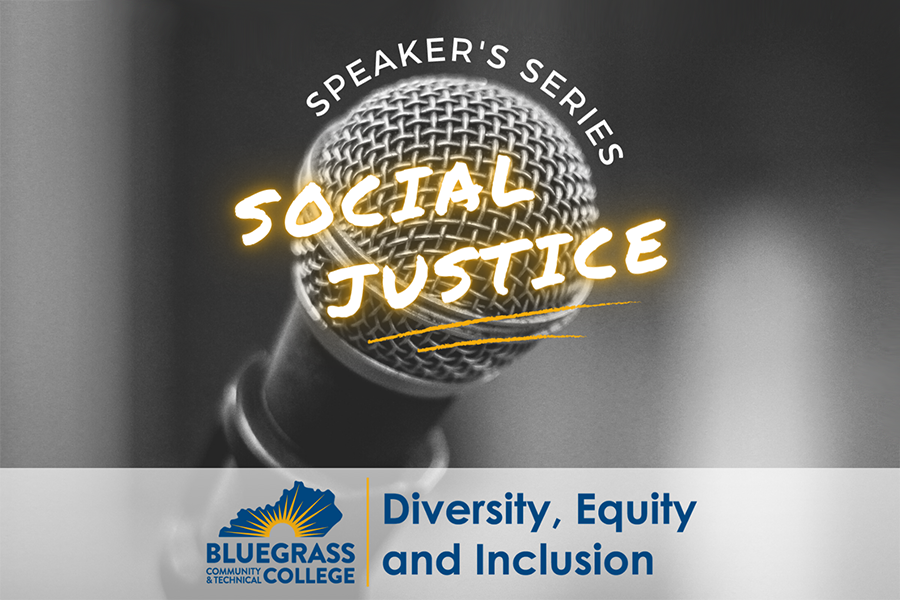 Events
All events will be at 12:00 p.m. EST unless otherwise specified.
Date
Speaker(s)
Event/Topic
January 22, 2021
Dr. Darryl Scriven

Dr. Martin Luther King Jr. Celebration

February 19, 2021

Caleb S. Boswell
Dr. Adu Boateng
Anita Nelums

Mental Health

March 5, 2021
*(10:00 a.m. - 2:00 p.m.)
TBA

LGBTQIA+ Conference

March 26, 2021

Monica Johnson

Women's Empowerment

April 16, 2021
Relando Thompkins-Jones

Critical Race Theory
Speakers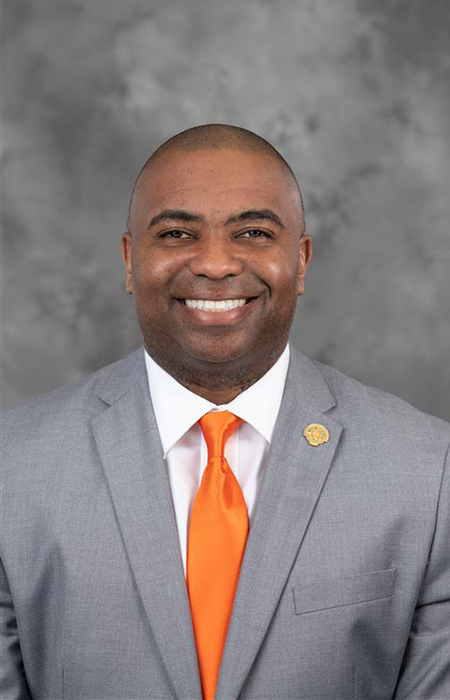 Dr. Darryl Scriven is a graduate of both Florida A&M University and Purdue University with degrees in Mathematics and Philosophy. He was a Fulbright Scholar to Morocco and Tunisia, and has taught at Wilberforce University, Southern University-Baton Rouge, and at the Tuskegee University National Center for Bioethics in Research and Health Care. Dr. Scriven is a novelist, documentarian, co-founder of the African American Family Enrichment Institute, and was the 2014 Commencement speaker for St. Augustine's University.
Recently, he chaired the Department of Visual Arts, Humanities and Theatre at Florida A&M University and currently serves as Dean of the College of Arts, Sciences, Business and Education as well as the John and Anna Hanes Distinguished Professor in the Humanities at Winston-Salem State University. also serves as Academic Chair of the Journal of Science, Healthcare, and the Humanities. Dr. Scriven is the author of 7 books, 4 documentaries, and speaks frequently at colleges and universities around the country.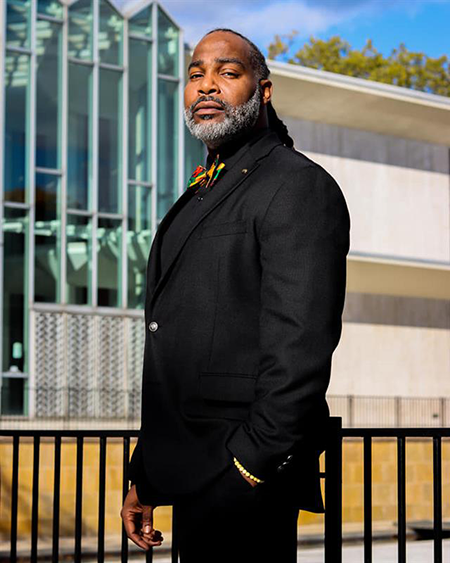 Caleb S. Boswell, MA,LLPC has a passion for mental wellness and education! He currently is a Student Advisor in the Office of Counseling & Career Planning at Washtenaw Community College, as well as served as a part-time instructor. Also at WCC he is the facilitator for Brother 2 Brother, a program for underrepresented males on campus, and is the co-facilitator of the colleges Collegiate Recovery Program, which serves students that are in recovery from substance abuse. Mr. Boswell has worked in higher education over the past 10 years in various capacities. He has extensive experience working with programming that promotes college access and personal development. He is committed to helping students succeed, and strives to assist them with a holistic approach. He has done presentations on mental wellness, and often uses his social media outlets to promote mental wellness and the benefits of therapy with the hashtag #TherapyIsNormal. Caleb is also the co-facilitator of The Healing Collective. This is an online community where various topics of mental wellness are discussed during COVID-19. Lastly, he serves as a part-time counselor at a local agency where he sees clients. He is a proud Central Michigan University alum where he double majored in psychology and communications, and also earned his master's degree in college counseling from Eastern Michigan University.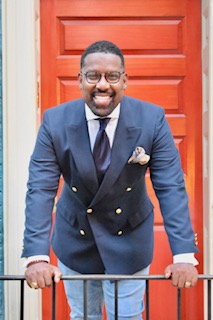 Dr. Adu Boateng is a Licensed Psychologist and Lexington, KY native. In 2008, he earned his Ph.D. in Counseling Psychology from Southern Illinois University. His primary clinical and research interests include justice involved persons with a focus in the value systems of recidivist offenders. In addition to a career as a correctional psychologist, Dr. Boateng has pursued roles as teacher, consultant, and private practitioner. He has held Adjunct Professorships with Union College and Lindsey Wilson College where he taught numerous classes, to include Counseling Theory, Multicultural Issues, Recovery & Relapse, Psychopathology, and Foundations of Chemical Dependency. Dr. Boateng is passionate about training educators and has been sought as an educational consultant for school districts across the country. In 2017, he was selected as an instructor for national training in the areas of Innovative Learning Strategies and Staff Suicide Prevention. Finally, Dr. Boateng is owner of Boateng Psychological Services, PLLC and is privileged to provide multiculturally competent therapy to adult men and women in Kentucky and Ohio.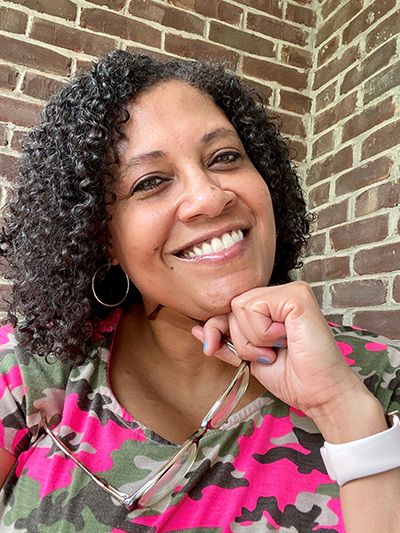 Anita Nelums, M.Ed., LPCA is the Director of Counseling Services at Bluegrass Community and Technical College. She earned a BS in Social Work from Lincoln Memorial University, and a M.Ed. from Lindsey Wilson College; School of Professional Counseling. With a desire to understand the why behind the what Anita has a passion for helping others to become better versions of themselves. Anita has a diverse social work and therapeutic background including foster care; independent living; behavioral supports; spouse abuse; domestic violence; child protective services; welfare-to-work; supported employment; and, academia. Anita has developed, facilitated, and coordinated a weeklong program titled Ready, Set, Go! for welfare recipients preparing to enter, or reenter, the workforce. Additionally, she has served on the Board of Dress for Success and on the Advisory Council for the Kentucky Department for Community Based Services Independent Living Program. She currently serves on the Advisory Council for Community Action Council's Project LIFE Program and BCTC's Behavior Intervention and Threat Assessment Teams.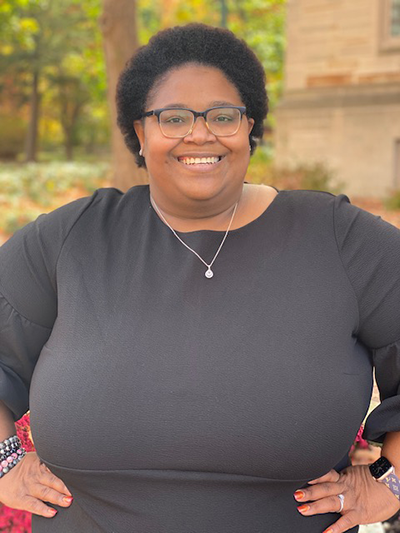 For the entirety of her career, Monica Johnson has been active nationally in the areas of diversity, social justice, and advocacy for access and equity within higher education. She has created and facilitated a variety of impactful presentations, workshops, and academic courses centered within the areas of her professional experience, social justice scholarship, and community engagement.
In addition to serving as an independent consultant for a variety of educational institutions, professional organizations, and community-based initiatives, Monica is the current Assistant Vice President for Diversity Education and Cross-Cultural Engagement at Indiana University. Within the national diversity and social justice community, Monica proudly serves as a Co-Chair of the National Advisory Council for the National Conference on Race and Ethnicity in American Higher Education (NCORE). In March 2020, Monica was honored to present her first TEDx Talk: "The Truth About Black Women and Trees: The Emotional Cost of Being a Black Woman in America". The talk is available on the YouTube and TED platforms, has be translated in 3 languages, and has amassed more than 150,000 total views.
As a native of Jackson, Mississippi, Monica received her bachelor's degree in African and Diaspora Studies from Vanderbilt University, her master's degree in Higher Education Administration from Mississippi College, and is a doctoral candidate and Social Justice Fellow in Higher Education at Azusa Pacific University. Monica's research centers on the existence, persistence, and resistance of Black women in United States higher education systems, with an acute focus on other-mothering.
Monica's professional experience includes:
Program and Initiative Development
Departmental Assessment
Department Creation
Master's and Doctoral Course Instruction
College Advising
College Admission and Financial Aid Counseling
Alumni Community Development
Diversity, Equity, Inclusion, Multicultural Affairs, and Social Justice
Staff Recruitment, Onboarding, Development, and Management
Clifton Strengths Assessment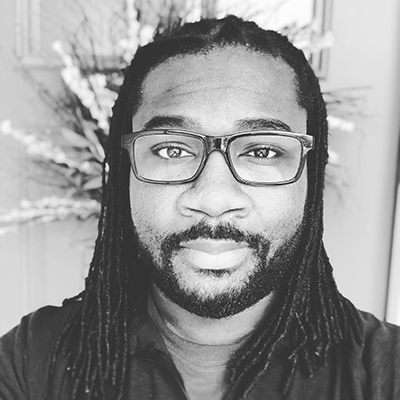 Relando Thompkins-Jones is a social worker, social justice educator, writer, and organizational consultant who works to advance equity and social justice within people, organizations, and communities. His approach to social justice work pays attention to the importance of building relationships, education through consciousness-raising and the sharing of personal experiences, the search for connections to others in those experiences, and addressing conflict and inequity through individual, group, and institutional social action. In practice, he centers those who are marginalized by honestly acknowledging and addressing dynamics of power, privilege, and oppression and elevating opportunities that highlight the interconnectedness and interdependence between groups.
The phrase "If we can change how we think, we can change what we do" is a central part of Relando's approach, and he finds fulfillment in engaging with others in increasing their awareness, and capacity to think critically about their own identities and experiences with power, privilege, and oppression as it relates to the populations they serve; facilitating experiences that enhance their capacity to undergo and commit to the continued critical self-reflection, personal growth, and professional development required to be agents of social change.
Relando writes on his experiences as a Social Justice Educator at his website. His writings and curated resources on diversity, inclusion, equity, and social justice can be found at his blog: Notes from an Aspiring Humanitarian, and podcast of the same name. He holds a Bachelor's in Social Work from Oakland University in Rochester Michigan, and a Masters in Social Work from the University of Michigan in Ann Arbor.
Add to Calendar
Keep in touch with these and all other events at BCTC through our Events Calendar.