Keeneland College Scholarship Day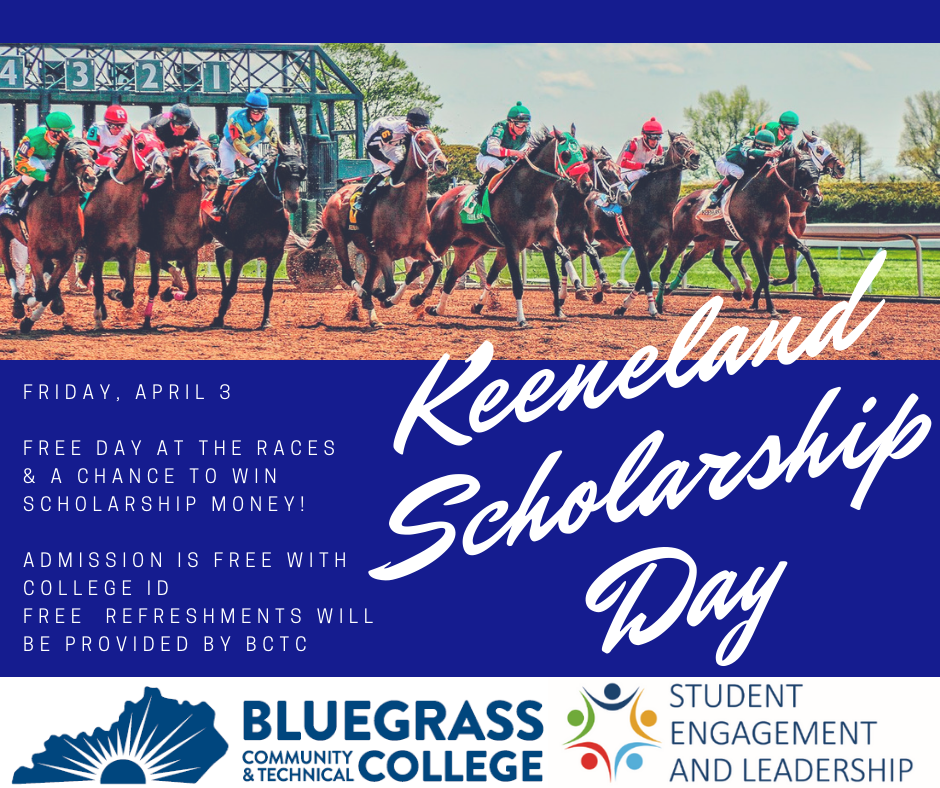 Keeneland Scholarship Day
Friday, April 3
Meet at the Newtown Campus at 11:30am. Students will return to the Newtown campus around 5:30 pm.
Free refreshments will be provided by BCTC and all students will get free admission to see the horse races at Keeneland with a college ID.
It's spring in Kentucky, which means it's horse race season! Join other BCTC students for a fun day at the Keeneland horse races and a chance to win scholarships at Keeneland's Annual Scholarship Day! Please let us know if you're able to join us by registering below!
College Scholarship Day offers a free, fun day at the races for thousands of college and university students from Kentucky and beyond. Admission is free with a college ID. Full-time students can register the day of to win one of ten $1,000 scholarships and prizes from local vendors awarded after each of the day's races.
BCTC will provide free refreshments for students, and there will also be free music, snacks and prize drawings in Keeneland's College Zone in the North Terrace.
Register Here!