Program Benefits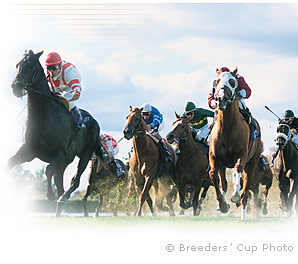 Students/Riders
The health and welfare of the equine athlete will be aided by an improved understanding of the behavior of the horse on the part of the future riders and trainers who attend the courses at NARA.
Jockeys will benefit from a higher degree of safety during training and racing hours.
The students will learn about physical fitness and nutrition and consequently will become better athletes than riders who are not trained in those disciplines.
NARA graduates will more quickly gain a better understanding of the rules of racing as they pertain to jockeys.
NARA graduates will be better prepared to enter into other areas of the horseracing industry if they choose not to pursue a career as a jockey, exercise rider or horseman.
The students will have the opportunity to attend a Racing Officials' Accreditation short course to ensure that they are knowledgeable in all aspects of the racing industry.
Trainers, Owners, Breeders and Stable Staff
Trainers, owners, breeders and stable staff will benefit because NARA graduates will be more knowledgeable and better prepared to offer productive input after working a horse during morning training or after riding a horse in a race.