BCTC student resilient and ready to start fall 2021 classes
Published on Aug 9, 2021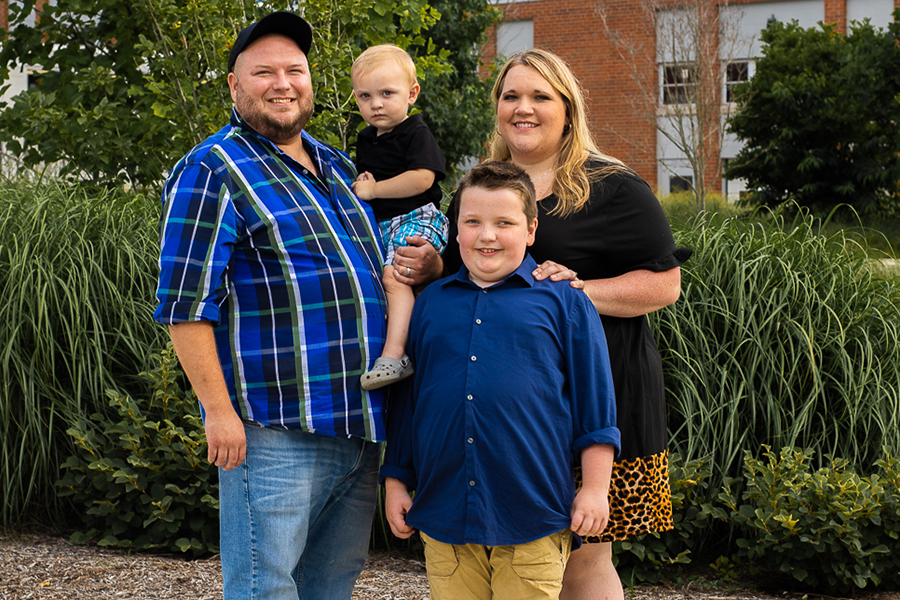 LEXINGTON, KY – Bluegrass Community and Technical College (BCTC) student Mason Jessie may not have had a straight path to BCTC from high school, but he certainly has a clear direction now. He is one of many students at BCTC who are resilient and pursuing their "why," regardless of what life may bring their way.
Jessie faced life challenges long before the global pandemic, but he never let his challenges get the best of him. He married and started his family soon after graduating from high school. He went to work to support them and was successful. However, something inside him longed to make a difference in the world. After a conversation with his wife, they decided going to college to earn a degree in social work was the path they wanted to take.
Today, Jessie is enrolled at BCTC and is well on the way toward his goal of being a role model to more than his own children. He wants to help kids who may not have a champion in their lives discover their passions and have the tools to pursue them. Jessie believes among the most important tools is resilience.
Currently employed at Woodford County High School, Jessie is a role model to students there and encourages them to pursue their dreams. BCTC is a great starting point. "BCTC was there to guide me when I needed it," Jessie said.
Open Enrollment for fall 2021 classes at BCTC will take place Aug. 9-13 at the Danville, Lawrenceburg, Georgetown and Winchester campuses, and in the Classroom Building at the Newtown Campus, 500 Newtown Pike, Lexington. Monday, Thursday and Friday hours are 9 a.m. – 5 p.m. Tuesday and Wednesday hours are 9 a.m. – 6 p.m.
Admissions, advising, financial aid and the bursar will be available to assist prospective or current students with enrollment for fall. If students need a placement test, they should arrive no later than 4 p.m. For those who would prefer not to make a trip to campus, all BCTC services are available remotely. Interested persons may contact the offices providing these services at the email addresses below or call (855)246-2477.
BCTC offers over 40 programs that prepare students for high-wage, high-demand jobs, such as manufacturing, information technology, business, logistics and health care. It is also the best value in education. Students can complete the first two years of college at half the cost of a four-year institution, then transfer the credits toward a bachelor's degree.
Numerous scholarships, like the Work Ready Kentucky Scholarship which offers opportunities for FREE college classes for qualified applicants, and financial aid are available at BCTC to help keep college costs down and make a Better Life possible.
Masks are required on all campuses and classes are offered online and in person at BCTC's seven campuses in Lexington, Danville, Georgetown, Lawrenceburg and Winchester. Fall classes begin Aug. 16.