BCTC Students Win National Telly Award
Published on May 27, 2021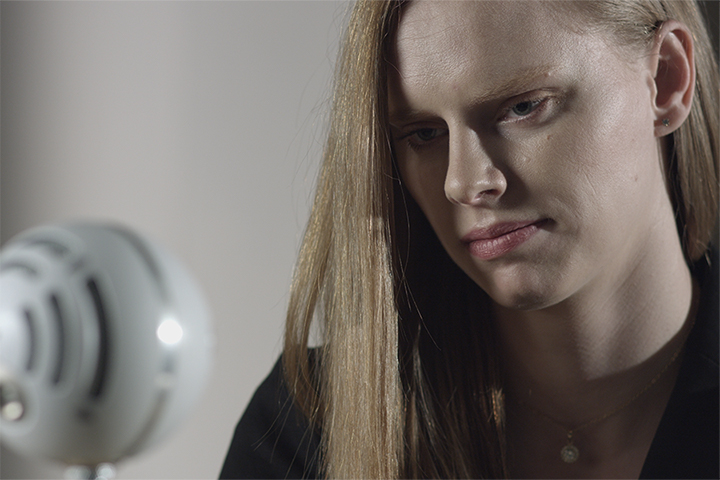 LEXINGTON, KY - The Bluegrass Community and Technical College (BCTC) film and theatre students and faculty won a Bronze Telly for "BCTC Presents Antigone" and another Bronze Telly for "The Covid Monologues." Telly Awards recognize video and television content judged by a group of leading industry experts.
This is the first national award for "BCTC Presents Antigone" and the second national award for "The Covid Monologues," that was recognized by the Region IV Kennedy Center American College Theatre Festival (KCACTF) in February.
"It has been a great opportunity to showcase the Filmmaking and Theatre programs and find creative ways the programs and our students can work together on joint productions now and in the future," said Stephanie Fitch, Film Studies coordinator.
"The Covid Monologues," written, performed and produced by BCTC students, alumni and faculty, brings the current social reality of isolation, death, civil unrest, and all associated emotions to the stage. The audience takes in an individual experience as shared through a collective collaboration. The collaboration element extends beyond the stage as the theatre and film departments worked together on this project.
The show was created in the early months of the pandemic and filmed while observing safety and social distance requirements. The performance captures the isolation of the pandemic while illustrating the human ability to connect.
"BCTC Presents Antigone" is an adaptation from Sophocles by Ian Finley. The show was created and performed on livestream following COVID-19 guidelines in November 2021.
"It would have been a real challenge to produce pieces of this nature in the best of circumstances, to say nothing of attempting to do it during a pandemic," said Timothy Davis, Theatre coordinator and show director.
"Through these pieces, students and faculty demonstrated the power of art, creativity and thought to draw us together, even in the most challenging times," said BCTC President Koffi Akakpo. "It also demonstrates the determination of artists to carry on!"
You can find the full productions and a highlight reel on the BCTC Theatre YouTube channel. If you would like to learn more about the BCTC theatre and film programs, visit the BCTC website. BCTC is enrolling now for summer and fall classes.