Georgetown Campus welcomes students for virtual manufacturing and trade careers event
Published on Jan 29, 2021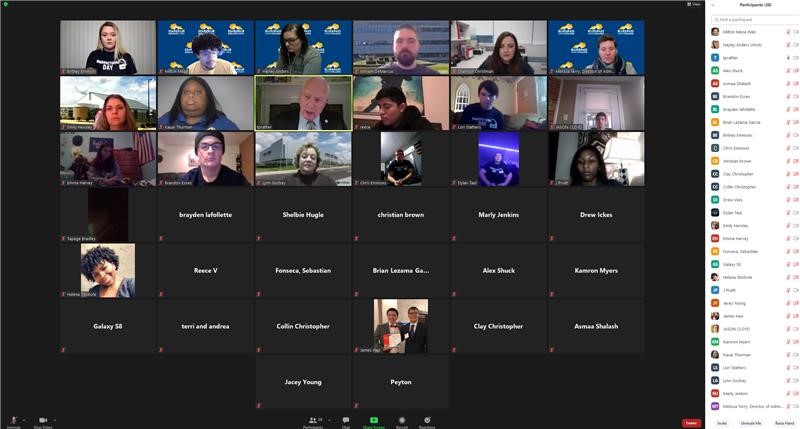 LEXINGTON, KY - Over 15 high schools across central Kentucky, including public, private and homeschooled students, participated in a virtual showcase of manufacturing and trade programs anchored from the Bluegrass Community and Technical College (BCTC) Georgetown Campus this week.
Interested students and parents learned more about BCTC programs that lead to high-demand, high-wage careers in manufacturing and trades. Many of these programs qualify for the Work Ready Kentucky Scholarship that provides free tuition for eligible Kentuckians.
Georgetown Mayor Tom Prather and other special guests joined BCTC faculty and staff to discuss the importance of manufacturing and trade careers, and how they help build Kentucky's economy. As BCTC students graduate and build their better lives, communities throughout the state also grow and prosper.
BCTC prepares students to go into high paying, in-demand careers in Industrial Maintenance, Computerized Machining and Manufacturing, Welding Technology, Engineering and Electronics Technology, Electrical Technology, Computer Aided Drafting and Design and Air Conditioning Technology.
Although salaries vary by job and company, the Statewide Occupational Employment Wages data provided by the Kentucky Center for Statistics shows the average starting salary in manufacturing is nearly $34,000, with a median annual salary of $51,000.
BCTC has many advanced manufacturing partners and 26 business partners who offer work and learn experiences through the Kentucky Federation for Advanced Manufacturing Education (KY FAME).
If you are interested in learning more about the programs listed above that can lead to a great career, visit the BCTC programs page, and visit the Work Ready Kentucky Scholarship page to learn how to go to college tuition free. BCTC is enrolling now for summer and fall classes.