BCTC welcomes a new wave of students to campus as fall classes begin
Published on Aug 15, 2022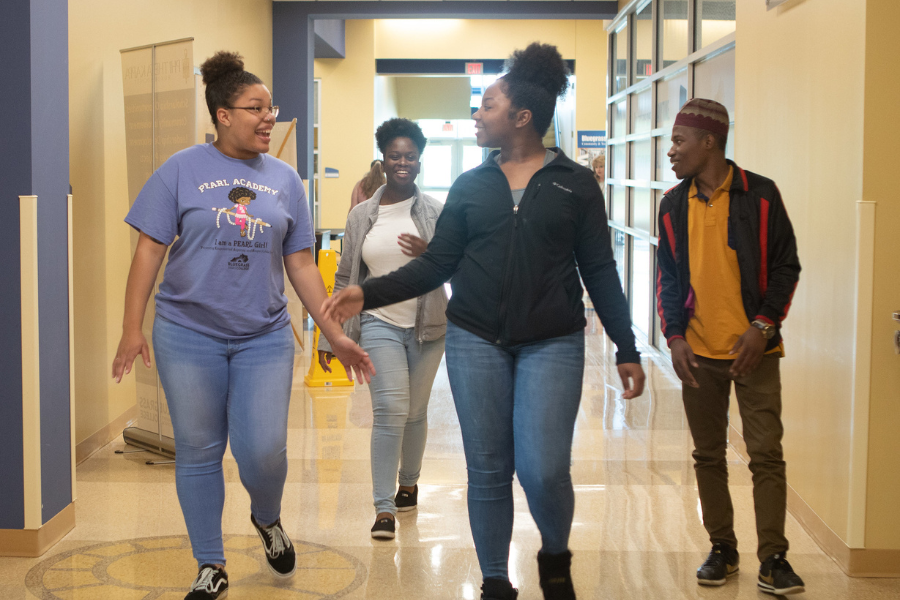 Lexington, KY - Fall classes for the 16-week term begin today, August 15, 2022. Those who have not applied to Bluegrass Community & Technical College (BCTC) can still enroll in classes for the fall semester. BCTC's Open Enrollment event will continue until August 20, allowing individuals to apply and enroll in classes at BCTC. Open enrollment at the Danville, Georgetown, Lawrenceburg, and Winchester campuses will end on August 19. Appointments for academic advising and testing are recommended by calling each campus. Regional campuses are open on weekdays only.
BCTC will be offering students a variety of fun-filled events for its students beginning the week of August 22 as part of its annual Welcome Week. Students can view the full list of events on the Events Calendar. Students attending these events will also be awarded "Pathfinder Points" which can be redeemed for various prizes. Welcome Week will "kick-off" with BCTC's annual Faculty/Staff vs. Student Kickball Game. The game will be held outside the Newtown campus Science Education Center (SEC) building. The event will begin at 11 a.m. with the game starting at 12 p.m.
Students are encouraged to reach out to the Student Success Hub (The Hub) for any assistance with Student IDs, Tutoring, or any general questions about resources at BCTC. The Hub is located in the SEC Building on the Newtown Campus in room 101 and on the Leestown Campus in Building A, Room 203 (Monday – Thursday). Students can also call The Hub with their questions at (859) 246-6702 or email them at bctc-hub@kctcs.edu.
BCTC offers over 40 programs that prepare students for high-wage, high-demand jobs, such as manufacturing, information technology, business, logistics and health care. BCTC is the best value in education. Students can complete the first two years of college at half the cost of a four-year institution, then transfer the credits toward a bachelor's degree.
Numerous scholarships, like the Work Ready Kentucky Scholarship which offers opportunities for FREE college classes for qualified applicants, and financial aid are available at BCTC to help keep college costs down and make a Better Life possible.
Classes are offered online and in person at BCTC's seven campuses in Lexington, Danville, Georgetown, Lawrenceburg and Winchester.