Signing up for fall classes at BCTC made quick and easy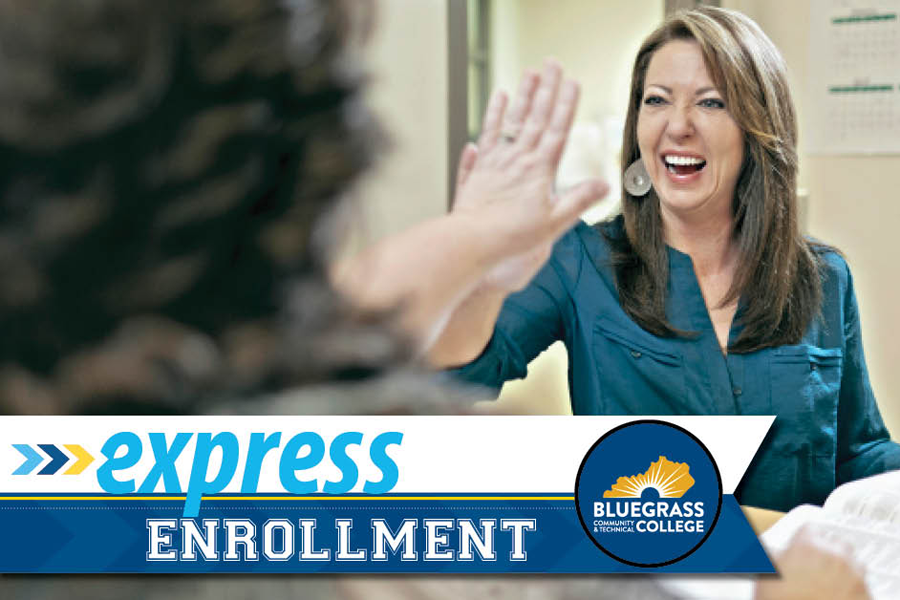 LEXINGTON, KY (June 14, 2018) - Bluegrass Community & Technical College (BCTC) wants to make it easy to enroll in classes this fall by offering students Express Enrollment, June 18-21, at the Newtown Campus.
During this event, students will be able to:
Apply for admission
Submit all required documents, such as test scores or official transcripts
Get assistance with financial aid questions and the Free Application for Federal Student Aid (FAFSA)
Take placement tests (if applicable)
Meet an advisor
Register for classes
The goal is to make the enrollment process as simple and fast as possible. Some students will be able to complete the entire process during this visit to the college.
Express Enrollment will be held at the Newtown Campus, in the Classroom Building, 500 Newtown Pike, Lexington, June 18-21, 8:30 a.m. - 4 p.m. each day.
Anyone interested in applying and enrolling for the fall semester may schedule an appointment at KCTCS.edu/EXPRESS