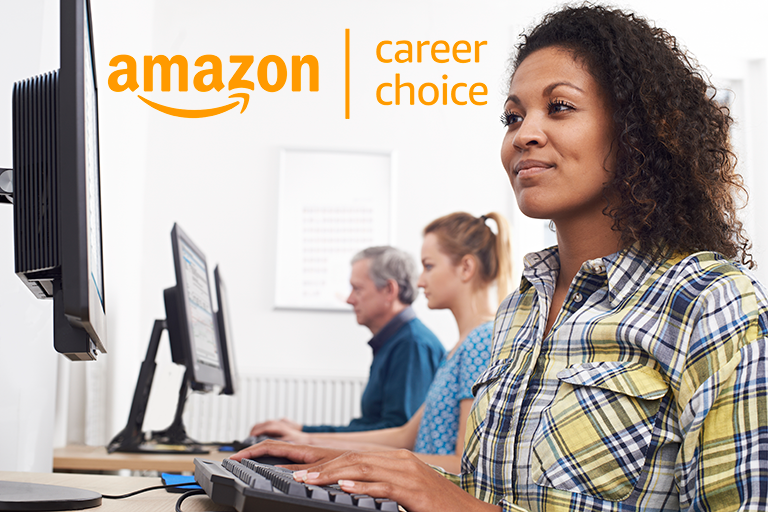 As an approved Amazon Career Choice provider, Bluegrass is your key to the future!
Ready to get started with Bluegrass & Amazon Career Choice?

Career Choice is an innovative Amazon program uniquely designed to upskill employees who are interested in pursuing a future outside of Amazon. Decide which training program is right for you!
Check out program information and attend an information session where you will learn about the occupation, training program and career pathways!
How do I redeem my Amazon Career Choice Voucher?
Once you've selected your program you can access your Amazon Career Choice Voucher in 3 easy steps!
Need to modify your Amazon schedule to accommodate your training program? Full-time employees should discuss scheduling needs with HR or Workflow. They can adjust your schedule so you can participate in training.
Apply to BCTC
Once accepted to BCTC:

Meet with the BCTC Amazon Career Choice advisor, Josh Gibson, at BL-SuccessCoachETA@kctcs.edu to schedule the first semester of courses.
Go to the Amazon Career Choice page and apply for the program making sure to choose the same approved program you selected as your major when applying to the college.

Once approved you will get a voucher to pre-pay for your classes that semester. Note: they must provide an invoice for the semester 45 days prior to the start of class.