What is Biotechnology?
Do you want to discover alternative energy sources? Search for cures to diseases? Protect the environment? Help feed the world?
BCTC has the only two-year Biotechnology program in Kentucky.

This program is for you! You're someone who wants to learn more about the world around them and how to improve it through science.

You'll know the technical practices & laboratory skills while learning about the latest technologies. Lab activities include DNA manipulation, genome exploration, biofuel production, and molecular gastronomy. You'll perform cutting-edge scientific research & take part in science outreach in the community. Gain the basic knowledge & lab skills needed for entry-level jobs in biotechnology.

You'll develop skills in the basic analysis of DNA & proteins and more, including:
Use of bioreactors,
Recombinant DNA technology,
Generation of cell cultures,
Immunological method applications,
Regulatory compliance (GMPs and GLPs),
Accurate documentation, and
Laboratory safety skills.
Some courses are dual credit! You can earn college credit while students enrolled in high school.
Transfer Opportunities
BCTC has close ties with the University of Kentucky's Medical Laboratory Science and Agricultural Biotechnology Sciences programs and local employers .

Program graduates have a 95% placement rate between industry and transfer to a four-year school .
B-CELL
The Bioscience Collaborative Educational Learning Laboratory (B-CELL) is a contract service organization (CSO) that provides BCTC students a direct link to start-up biotech companies.
Research Opportunities
Paid research positions are available to Biotechnology students. Please visit our Undergraduate Research page for more information.
Additional Information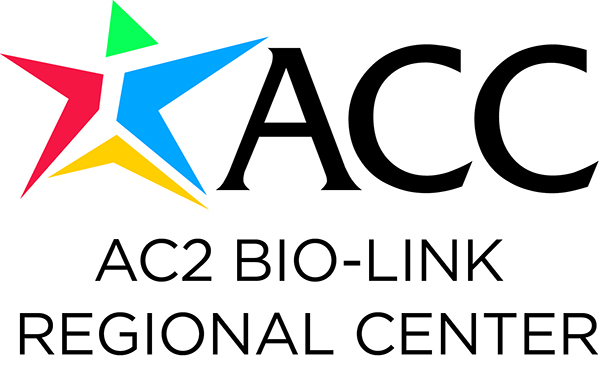 Check out our BCTC Biotechnology
Facebook page
for upcoming events!
Science to Success Scholarship
The Science to Success Scholarship awards $10,000 per year to eligible students for two years maximum.
To learn more about eligibility, requirements, and to apply, please visit the scholarship webpage (new window).
What are my career choices?
Upon completion of the program students will be prepared for immediate employment as lab technicians, research assistants, quality assurance analysts, cell culture specialists, bioinformatic technicians, and many more.
Some students choose to transfer to four-year institutions with majors in medical laboratory science, agricultural biotechnology, biomedical technology, and other health technology related fields.
Our Biotechnology graduates work as:
Lab technicians
Research assistants
Quality assurance analysts
Cell culture specialists
Biofuel technicians
Scientific writers
Bioinformatics analysts
Graduates work for local companies including Alltech, Catalent, Transposagen Biopharmaceuticals, Equine Diagnostics, EKU, UK, Ferm Solutions, and Neogen.
What are my degree, diploma, or certificate options?
The catalog describes the course requirements for completing the credential. Students are required to schedule an appointment with their assigned academic advisor to ensure achievement of their academic goals.
Length of Program
You can earn an Associate in Applied Science degree in two years if you maintain full-time status.
This information should not be considered a substitute for the KCTCS Catalog. You should always choose classes in cooperation with your faculty advisor to ensure that you meet all degree requirements.