Latinx and Immigrant Services Office
How can we help?
To Schedule an Appointment with our office
( ubufasha Mu Kinyarwanda/ ukiwa unahitaji msaada/ Para ayuda en español) use our Bookings site (new window).
Outreach & Student Support Services
Linguistically / culturally relevant educational outreach for Latinx, immigrant, refugee students/families such as College Experience Days, student shadowing, high school visits, and festivals, fairs and workshops. Services and support offered in Spanish, French, and Swahili;
Admissions application and FAFSA completion support;
Individualized scholarship coaching;
Academic advising for ELL, AA/AS, undecided students;
Specialized support services- Educational access, immigration policy information, referrals to bilingual social services, job shadowing, leadership programs, professional development, consultations for credit for prior learning and international degree equivalency processes, etc.)
Programs & Academic Engagement
Monthly "Café avec Mkate" and Global Learning Festivals once per semester
Annual World Language Boot Camps for Spanish / English
HUM 120 (Spanglish section), LAS 201, and Heritage Language courses Annual Festival de Futuros
Annual Latinx Leadership and College Experience Camp
Collaborations & Special Initiatives
Community College Consortium for Immigrant Education
Northern Migrant Education Regional Center
CPE Culturally Responsive Dual Credit Initiative
Engagement Opportunity and Support
Opportunity
Latino Leadership & College Experience Camp (LLCEC)
The LLCEC is unique! (new window)
It provides Latinx and immigrant youth college preparation and leadership development experience.
Enjoy creative programming in an atmosphere centered on
your language, culture, and history:
College-style courses
Leadership development workshops
Team-building activities
Cultural experiences
Sports and movement
Social justice education
Kentucky Dream Coalition (KDC)
Quienes somos? Who are we?
"Our mission is to build leadership within our immigrant community by informing them of their rights and opportunities; educational or not. KDC believes that by providing tools, guidance, support, and following the lead of under resourced immigrant communities, we can create change that will last for new immigrants and future generations."
Latino Outreach/Global Learning on Instagram
Scholarships
FOR KENTUCKY STUDENTS
The Migrant Network Coalition is a broad-based coalition of public and private organizations and individuals. Since 1994, we have been collaborating to meet the needs of our diverse immigrant and migrant communities in the state of Kentucky.

One important focus of the MNC is our youth. The MNC created the Achieving Dreams Scholarship Program to help immigrant youth access and succeed in higher education. Since 2007, we have awarded a total of $24,550 to immigrant students attending college. There will be a maximum of $1,500 awarded to each scholarship recipient.
This scholarship is for immigrant students who cannot get federal financial aid such as undocumented, DACA or certain refugee and U Visa holders. The application is available each year beginning in March. Check the website for more information.
Open to undocumented and DACA students.
Founded in 1975, the Hispanic Scholarship Fund empowers Latino families with the knowledge and resources to successfully complete a higher education, while providing scholarships and support services to as many exceptional Hispanic American students as possible. HSF strives to make college education a top priority for every Latino family across the nation, mobilizing our community to proactively advance that goal - each individual, over a lifetime, in every way he/she can.
HSF also seeks to give its Scholars all the tools they need to do well in their course work, graduate, enter a profession, excel, help lead our nation going forward, and mentor the generations to come. As the nation's largest not-for-profit organization supporting Hispanic American higher education, HSF has awarded over $500 million in scholarships and provides a range of impactful programs for students, HSF Scholars, Alumni, and parents. For more information about the Hispanic Scholarship Fund, please visit HSF.net.
Open to DACA students; requires students to complete FAFSA.
Scholarships for Latino/Hispanic students pursing studies in STEM. SHPE manages a variety of organizational scholarships supported by the SHPE foundation as well as scholarships funded by major corporations. Some are open to undocumented students. Please read descriptions listed on the website for more details.
Open to undocumented and DACA students.
Our Scholarships are open to all BCTC students including immigrant, refugee, DACA-mented and undocumented students.
Any student that does not have a Social Security Number can complete the online scholarship application with 0s as their Social Security Number.
Students do need to complete a FAFSA to show need for need based scholarships.
Resources and Scholarship Databases
These sites contain lists of scholarships that are open to undocumented students throughout the United States.
Students and counselors must read through the databases and make a list of the scholarships the student qualifies. Keep in mind, some scholarships are based on geographic location, area of study, grades, ethnicity/race, etc.
We encourage you to apply for as many scholarships at possible to increase chances of receiving an award.
Latinx and Immigrant Services Office (LISO) Staff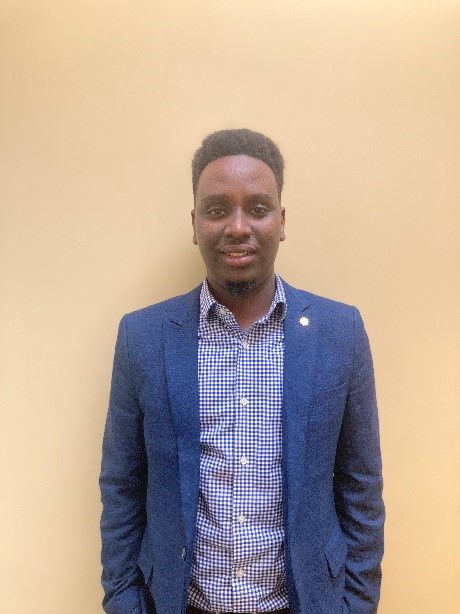 Patrick Irakiza was born and raised in Africa (Rwanda).
In 2012, he moved to the United States to pursue his education. He graduated from Paul Laurence Dunbar High School. Then, he began his educational journey at Bluegrass Community and Technical College. He transferred to Asbury University to complete his BA in Political Science with a concentration in International Affairs.
His main passion is to improve the lives of immigrant and refugee youth. He uses his language skills to connect youth to educational opportunities in Kentucky. He speaks English, Kinyarwanda, Swahili, Kirundi, and French.
To Schedule an Appointment with our office
( ubufasha Mu Kinyarwanda/ ukiwa unahitaji msaada/ Para ayuda en español) use our Bookings site (new window).