Latinx and Immigrant Services Office
Outreach & Student Support Services
Linguistically / culturally relevant educational outreach for Latinx, immigrant, refugee students/families such as College Experience Days, student shadowing, high school visits, and festivals, fairs and workshops. Services and support offered in Spanish, French, and Swahili;
Admissions application and FAFSA completion support;
Individualized scholarship coaching;
Academic advising for ELL, AA/AS, undecided students;
Specialized support services- Educational access, immigration policy information, referrals to bilingual social services, job shadowing, leadership programs, professional development, consultations for credit for prior learning and international degree equivalency processes, etc.)
Programs & Academic Engagement
Monthly "Café avec Mkate" and Global Learning Festivals once per semester
Annual World Language Boot Camps for Spanish / English
HUM 120 (Spanglish section), LAS 201, and Heritage Language courses Annual Festival de Futuros
Annual Latinx Leadership and College Experience Camp
Collaborations & Special Initiatives
Community College Consortium for Immigrant Education
Northern Migrant Education Regional Center
CPE Culturally Responsive Dual Credit Initiative
Latinx and immigrant services office staff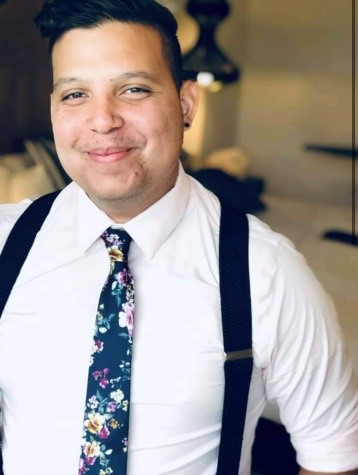 Carlos Aguilar is a second-generation immigrant from Honduras. He was born in South Central, Los Angeles, moved to Texas soon after, and later relocated to Lexington, Kentucky. Carlos has worked for more than a decade advocating for the Latinx community as a community member, program manager, and Educator. He began his higher education journey at BCTC, at the start of the Opportunity Middle College program in 2009. He later transferred to Berea College where he earned his Bachelor of Arts in Family and Child Studies with a concentration in Family Studies and a minor in Spanish. Carlos later was accepted to the Teach For America 2014 cohort in Chicago Illinois, where he fell in love with teaching and seeing the youth reach their full potential. Now back in Kentucky, he is motivated to continue his work serving the Latinx and immigrant community.
When not at work Carlos spends time with his family, gaming, or watching anime.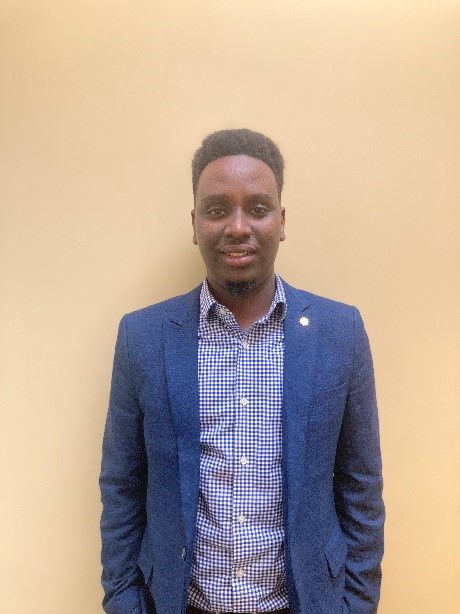 Patrick Irakiza was born and raised in Africa (Rwanda).
In 2012, he moved to the United States to pursue his education. He graduated from Paul Laurence Dunbar High School. Then, he began his educational journey at Bluegrass Community and Technical College. He transferred to Asbury University to complete his BA in Political Science with a concentration in International Affairs.
His main passion is to improve the lives of immigrant and refugee youth. He uses his language skills to connect youth to educational opportunities in Kentucky. He speaks English, Kinyarwanda, Swahili, Kirundi, and French.
To Schedule an Appointment with our office
( ubufasha Mu Kinyarwanda/ ukiwa unahitaji msaada/ Para ayuda en español) use our Bookings site (new window).