Thank You!
WE'LL BE IN TOUCH SOON!
You're busy taking the steps to earn your degree, and we're finding the information you'll need to get you there.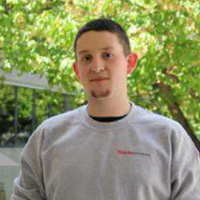 Jeramy Gillis
AMT Graduate
I chose BCTC because of the cost. The work/learn aspect of the AMT program allowed me to graduate with my associate degree debt-free and to get a leg up on my career.