BCTC Art Exhibitions
Welcome to our visual art exhibitions page! BCTC Arts in Focus is committed to exhibiting the artwork of BCTC students, staff, & faculty, and the community-at-large. Our exhibitions examine a variety of contemporary themes and issues, using a variety of art mediums and approaches.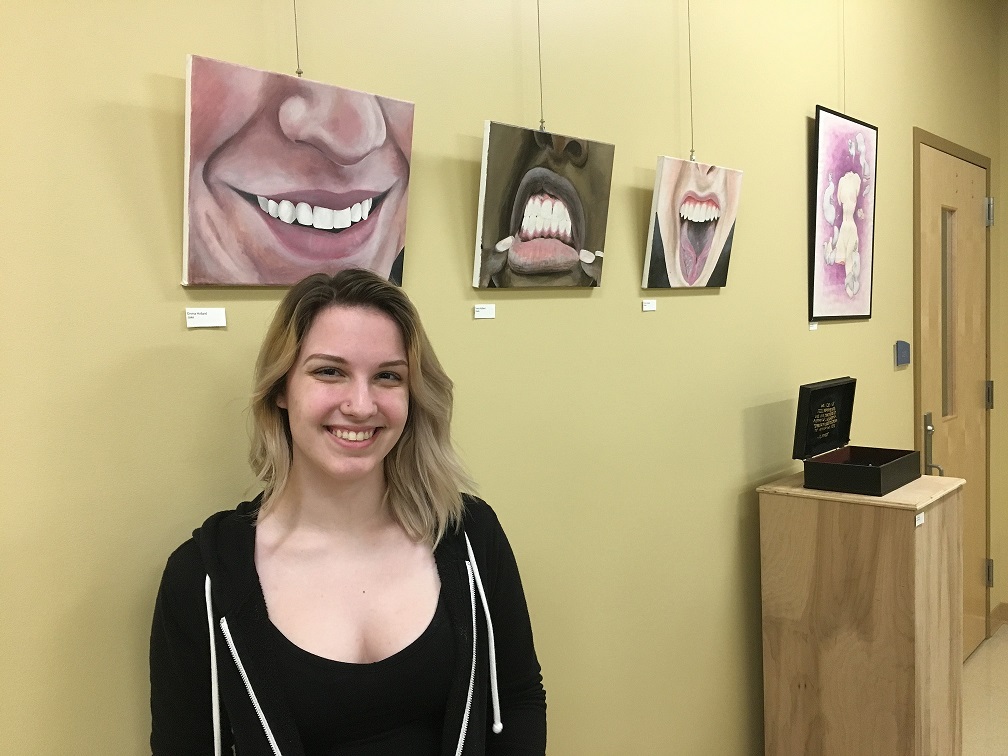 Current Exhibitions
2022 BCTC Student, Staff, and Faculty Art Exhibition
Select works on view at the Newtown Campus Classroom Building.
Willie holds court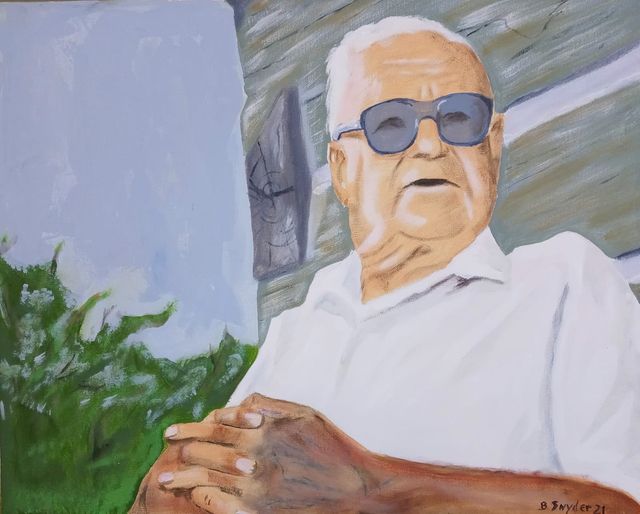 Russian Blue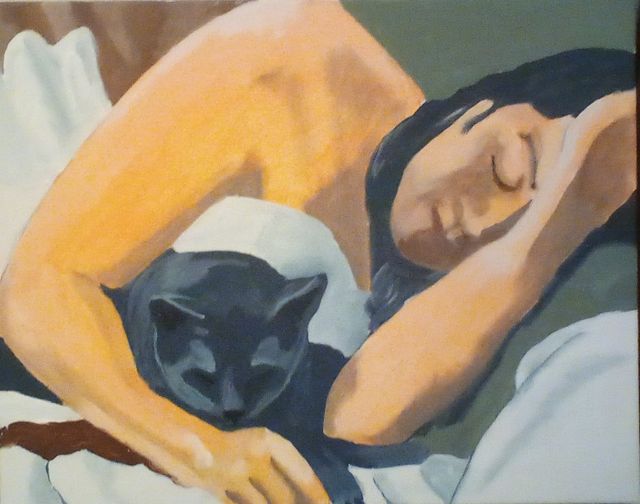 My Fathers eyes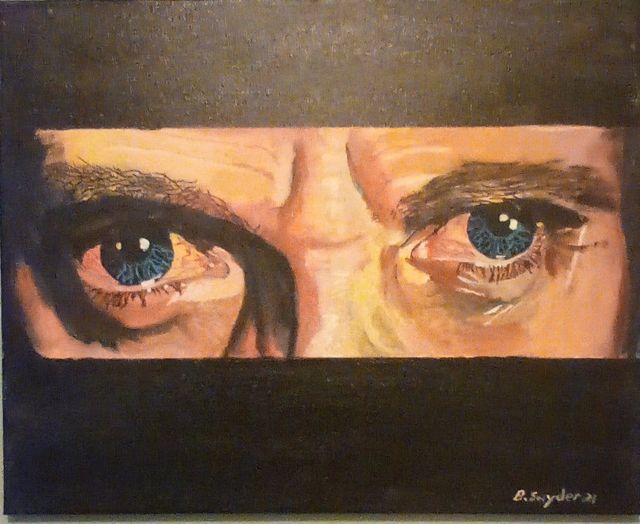 I have an undergrad degree in art in printmaking.
Due to a lack of equipment and time I have not done very much in the last several years.
Over the pandemic, I started working with acrylics again and have done twenty pieces since August of 21. It has been therapeutic to once again create something. My work used to be very dark in nature but now I am mostly focused on capturing my family and pets in a more positive light.
Post - Internet Porcelain Patterns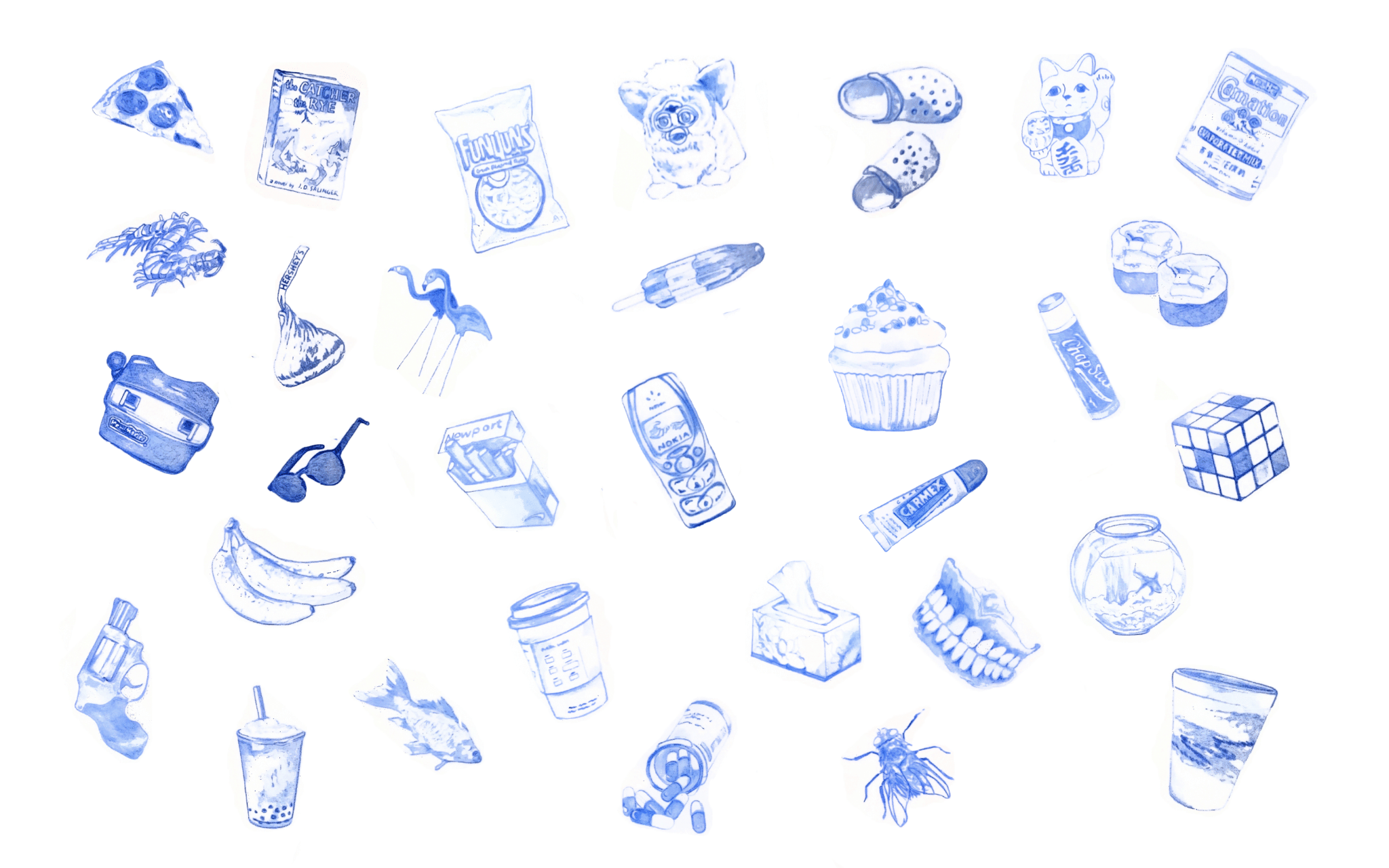 Clip Art 2.0
Alexandra Corrinne LeNeave (she/her/hers) is a conceptual Post Internet artist and educator who lives and works in Lexington, Kentucky. Corrinne holds a BFA from Ball State University in Video and Performance Art & a MFA from the University of Kentucky, with an emphasis in Photography and Installation Art. Corrinne's work investigates the overlapping reality the Internet creates in our present time, questioning the relationship between our physical bodies and our 'online' selves. Teaching across multiple disciplines, Corrinne teaches Photography at Transylvania University, as well as Foundations 2D Design, Drawing 1 and Art History survey classes at BCTC and online. In addition to having taught both Digital and Darkroom Photography courses at the University of Kentucky and Georgetown College.
Black Eyed Katy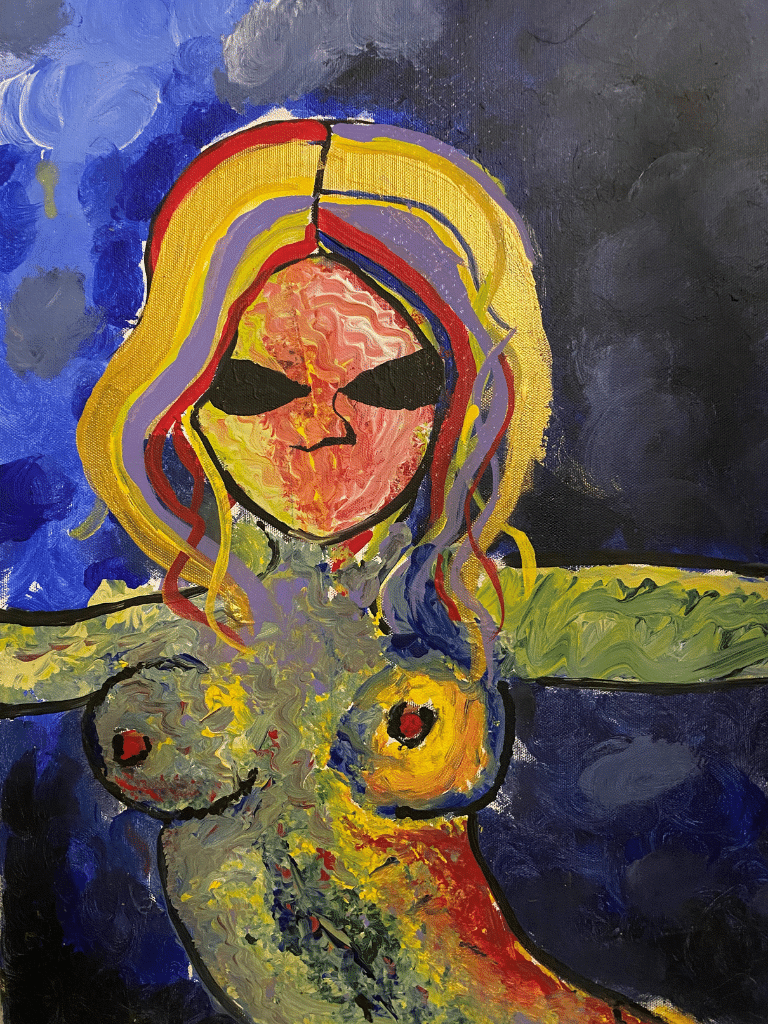 Carini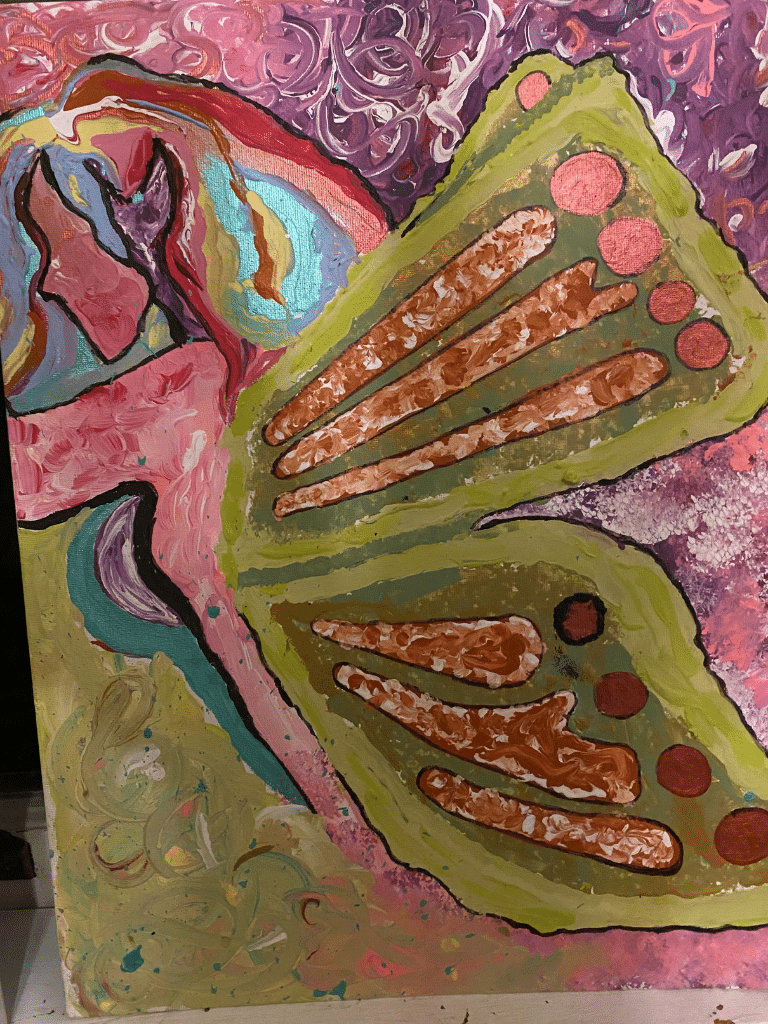 Bird of a Feather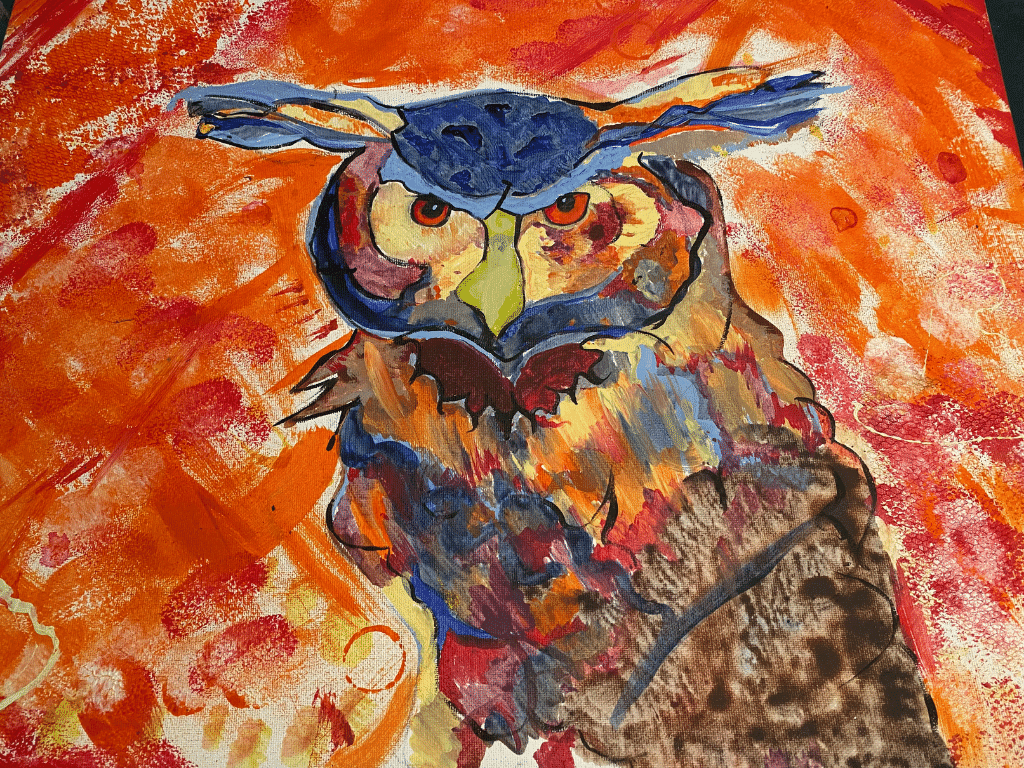 My name is Kassandra and art has always been extremely interesting to me. Vibrant colors, mixed media and alternative ways of applying paint to my canvas (such as using sponges, fingertips, crinkled grocery bags, or even mesh that your apples come in) for different textures is what helps me to achieve the look I'm going for. For me coming up with an idea, putting the idea on canvas, and figuring out which materials are needed to bring it to life is a nice break from reality.
Lavender Fields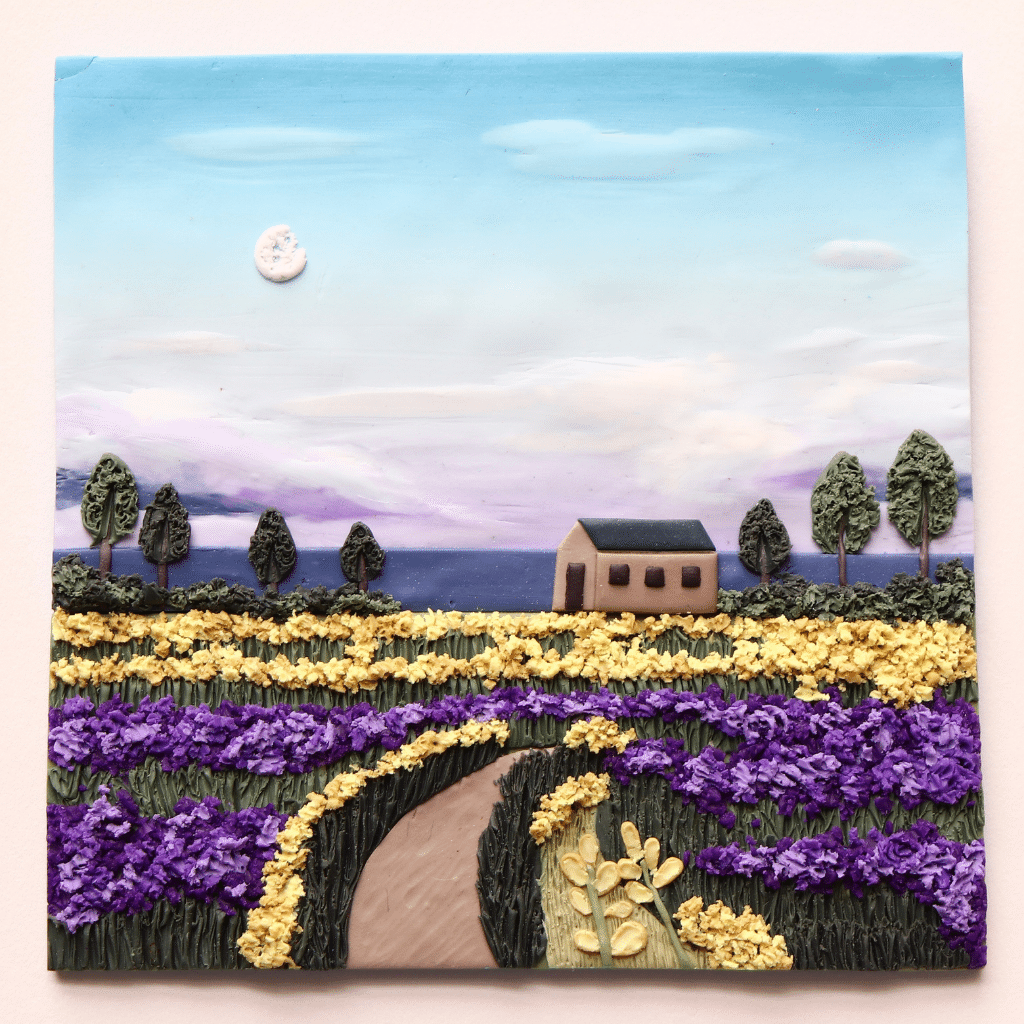 Girl In Red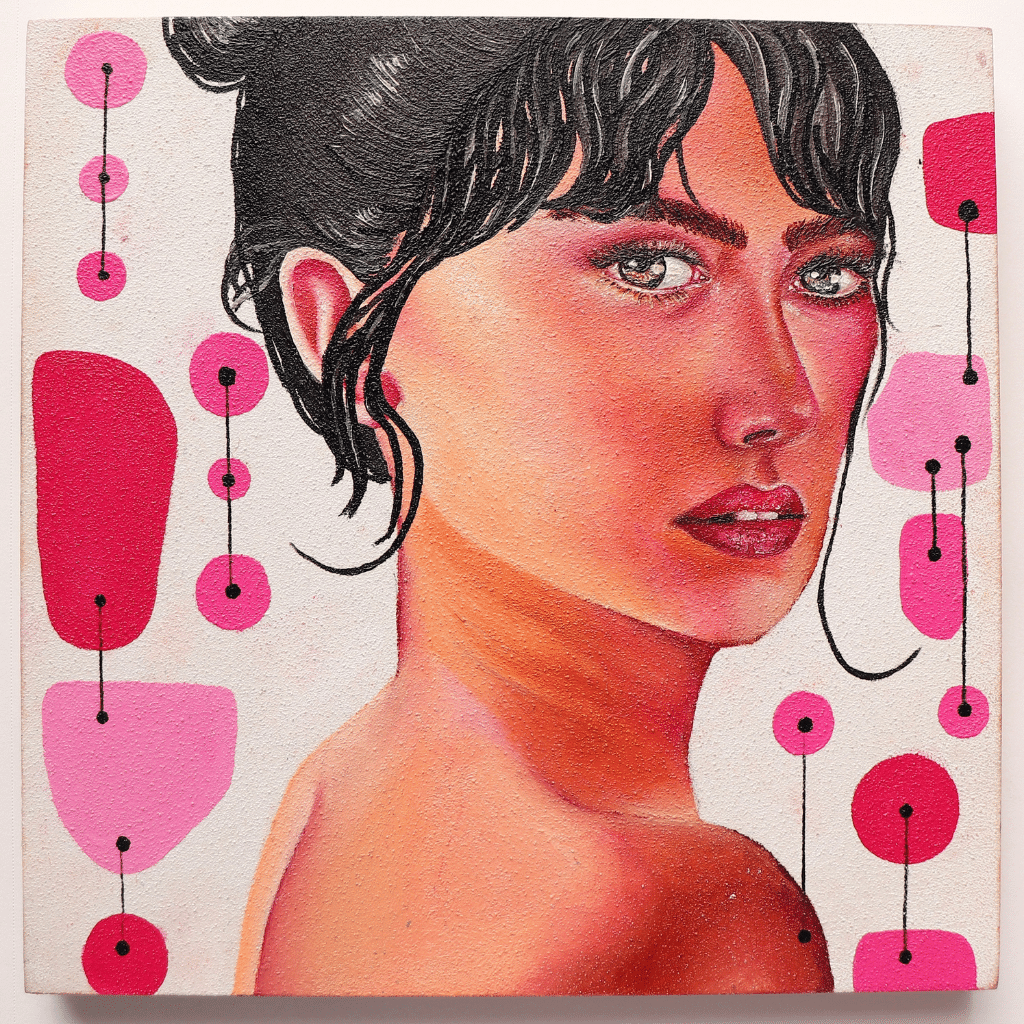 Waiting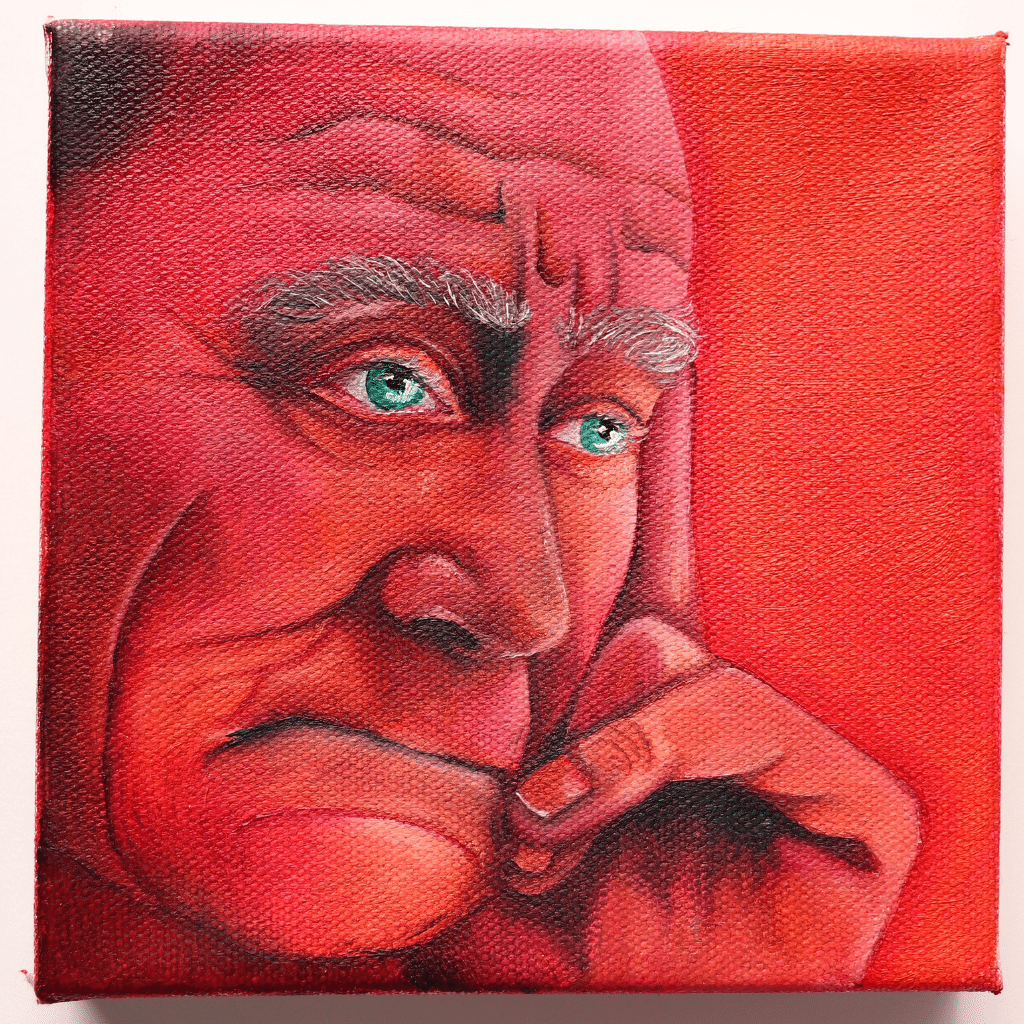 I'm a film student at BCTC, and I'm also involved with the theater department. I love making, designing and painting. I make all types of art from digital, to 2-D to 3-D. The pieces I chose to submit are some of my favorites and exemplify my preference for fauvism and nature, while using texture and color to accentuate feeling and meaning.
Sunflowers
I am a proud student at BCTC. I am also a first-generation college student. my major is Associates of Arts. I normally just create art for fun or as an outlet for stress. i created the sunflower painting at a Trio SSS meeting painting with a twist meeting. It was the most fun I had during the covid-19 lockdown. The poem was an outlet during midterms week. I just sat down and started writing. The main idea is its okay not to be okay. If you need to talk to someone BCTC has great counseling services. Along with some great student organizations.
Amor de mi vida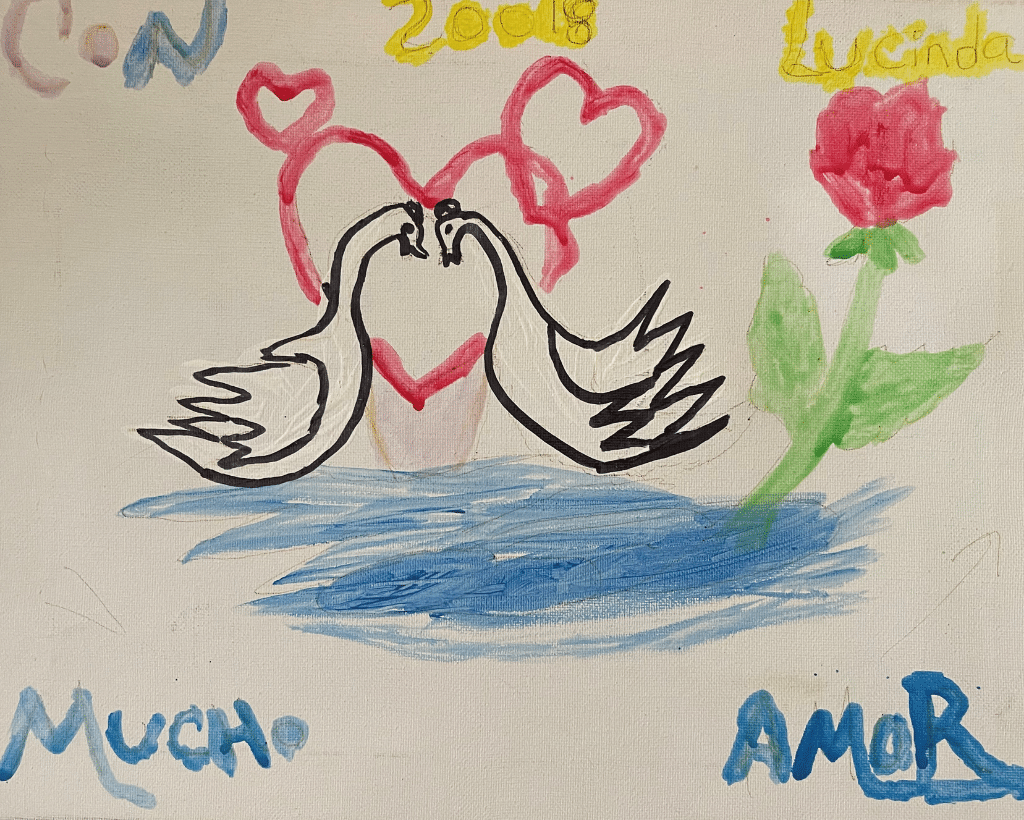 Hello everyone my name is xenia, I am a student and I am getting my associate in science.
The Women in Blue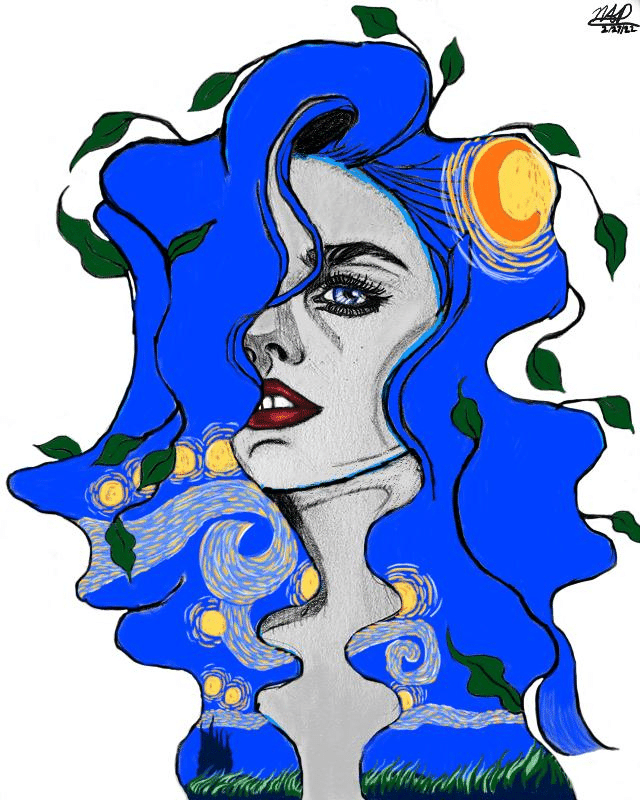 Reflections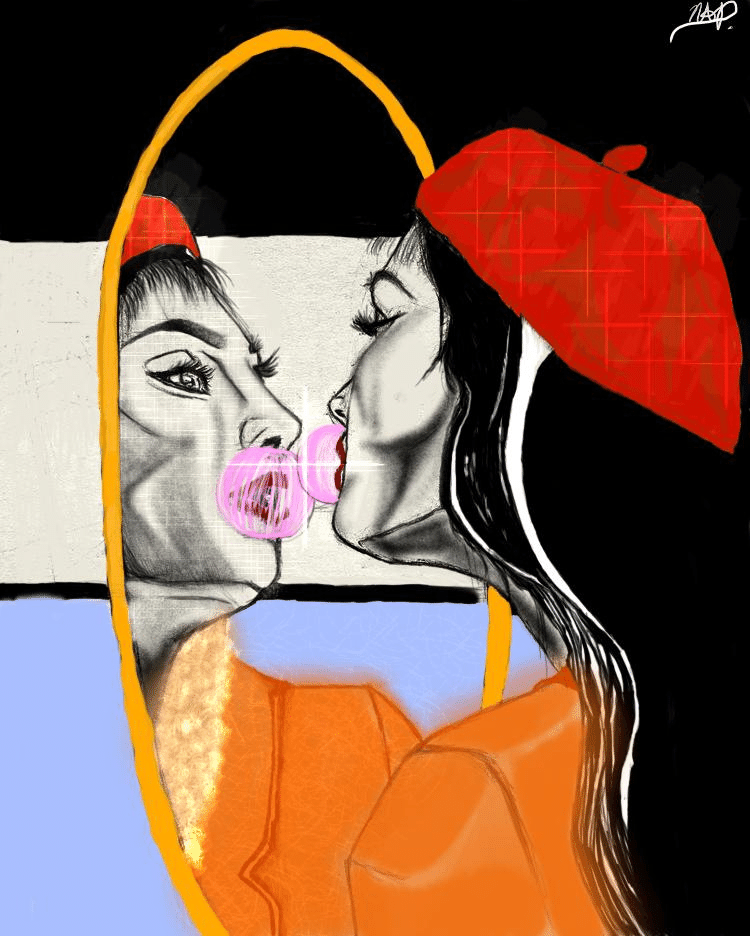 Two Worlds One vision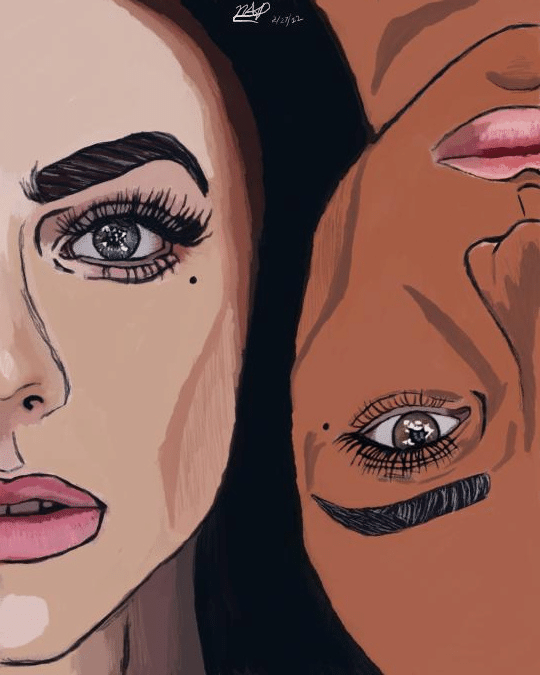 I'm currently a student majoring in Graphic Design. I have been creating art since I was ten years old because it allowed me to escape from reality back when I was in foster care and express my deepest feelings. Art has always been a massive part of my life. It has helped me grow into a sane person and expanded my abilities to create new perspectives of the world. Most of my artwork is based on personal experiences and ideas I put together during the week. These ideas are primarily from how I see the world daily and how it would look if it were a painting or a drawing.
The Beauty in Stillness
Nature at its Finest
Morning Views
My name is Justin Anderson and I'm a student at BCTC. The artwork i chose to submit are photos of Alms Park in Cincinnati, OH. I chose this location because it was where i proposed to my wife 4 years ago.
Mushroom Forest
Billie Eilish Portrait
My name is Angelica Ofarrill, I am 16 years old and I am an undergraduate student. I plan on majoring in psychology and go into counseling. I have been drawing and painting for as long as I can remember. I create art because the process brings me peace and I am happy with what I create. My work is not about anything specifically, usually what ever comes to mind.
Wonder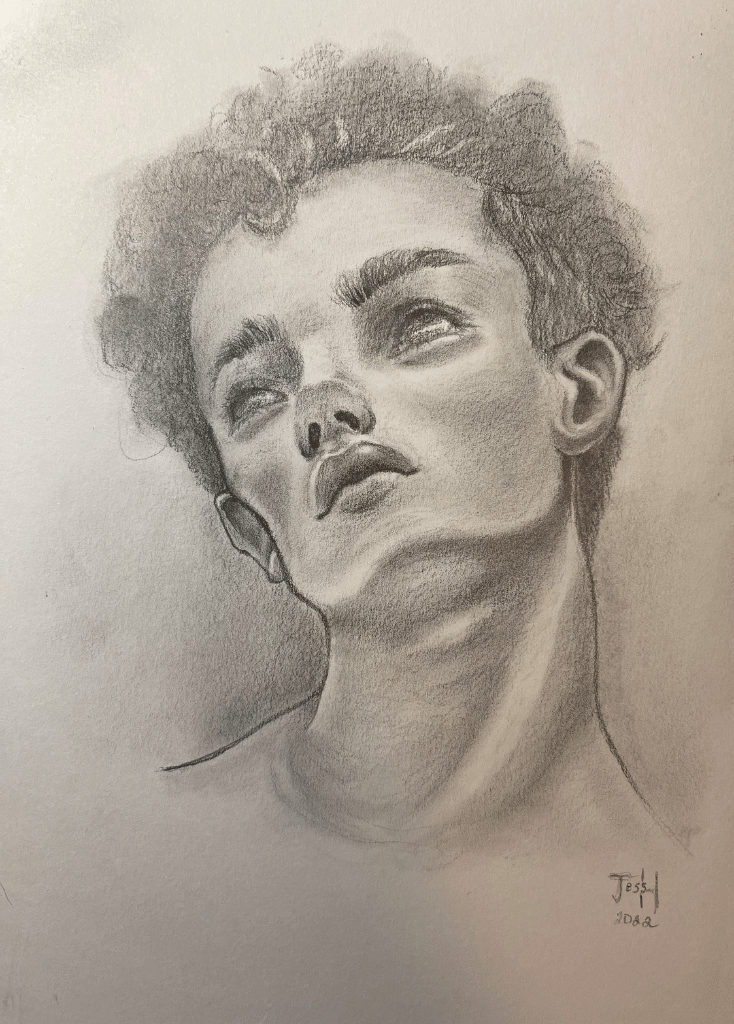 I am a 2nd semester Nursing student who wants to inspire youth to do what makes them happy and always be your true self.
The Egg
I am both an Alumnus and Staff member at BCTC that enjoys creating art to relax and express myself.
The Burdens of the World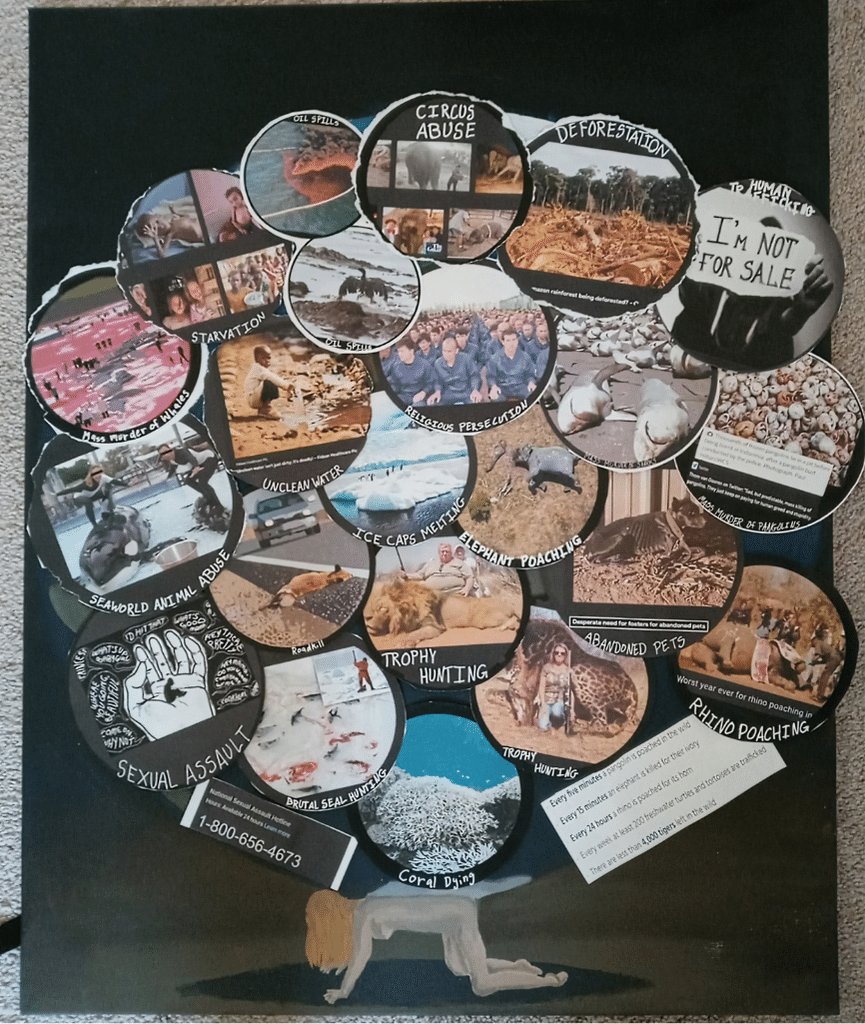 Mental Illness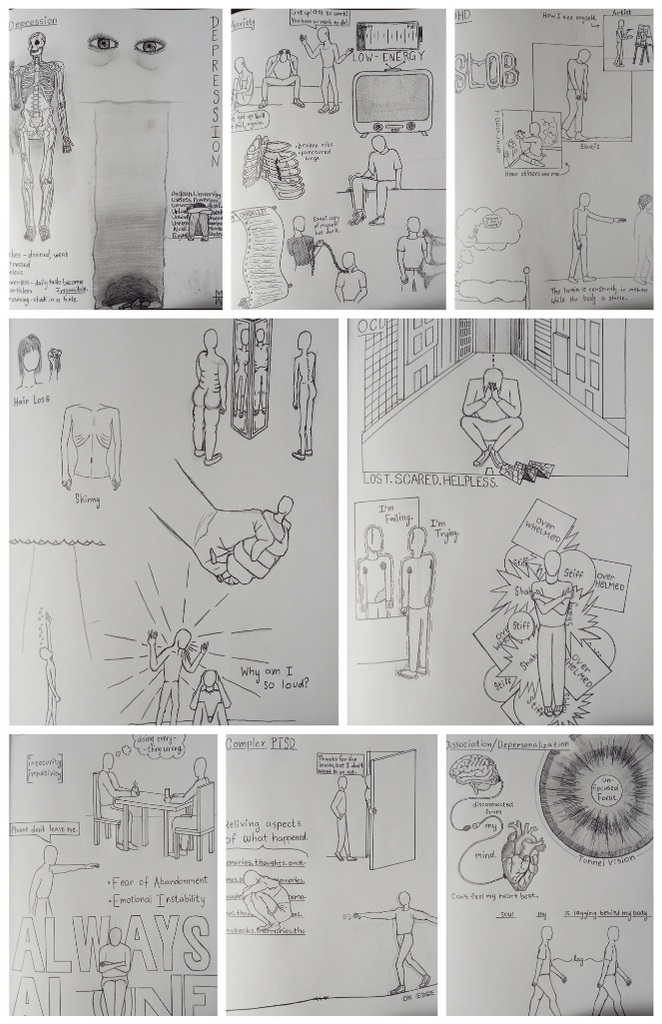 I am currently a student at BCTC with a major in Associates in Arts, planning to transfer to EKU for English. I have created art all my life, and now I do it for a living. Both of the works I am submitting are emotional pieces that I have either felt myself or talked to others about.
Disappearing
Orca Glad I'm Here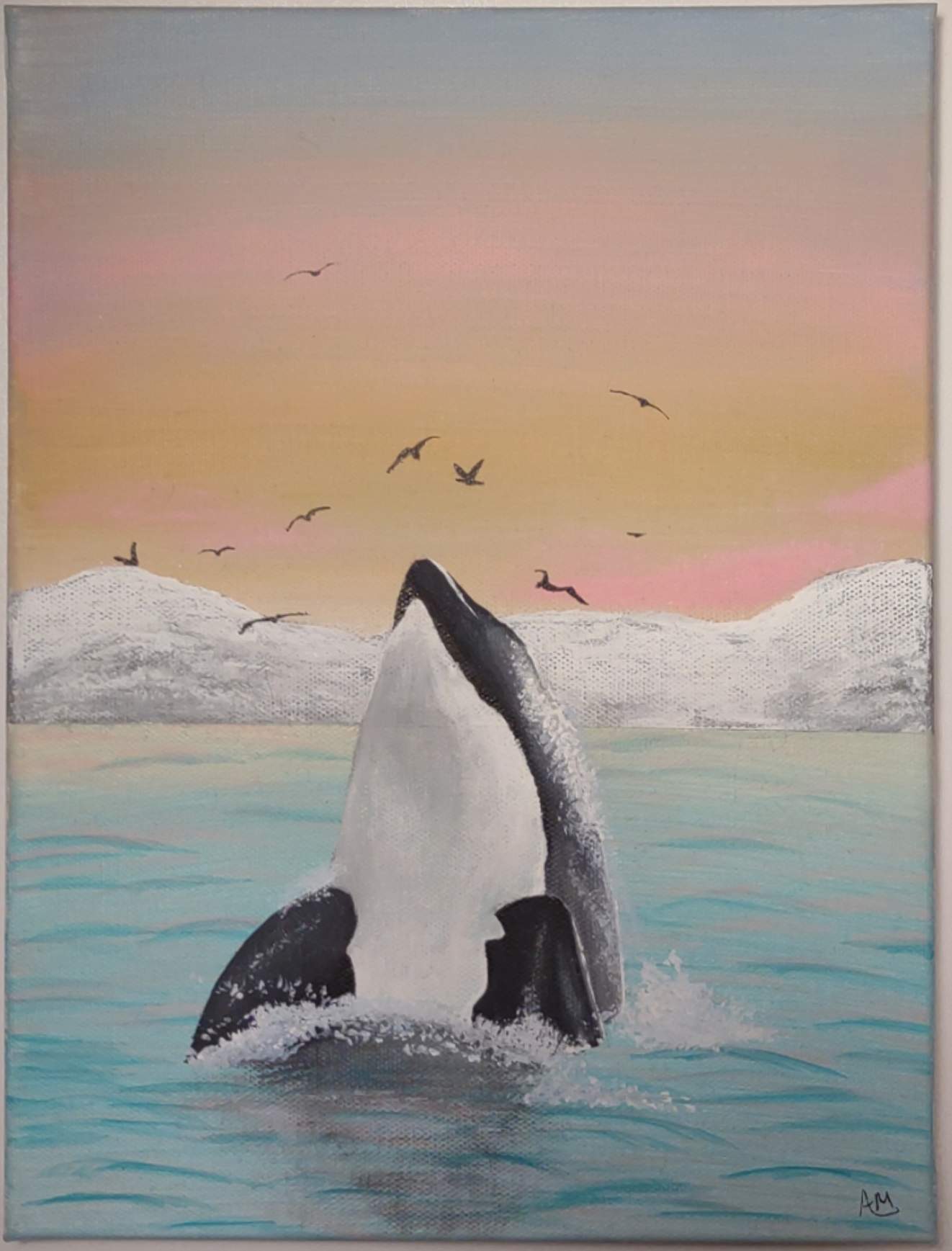 Brain Waves
I am an Opportunity Middle College student with BCTC. I am a senior in high school, and am working towards an Associate of Science. I do not have a declared major yet, but plan to attend Murray State University in the fall. I create art because it gives me a way to express the feelings that I have bottled up inside that I do not always understand or know that I have. I love creating art in many different forms- from the fiber arts to painting, drawing, poetry, and even music. I love expressing myself in any way that I can because it allows me to draw from an arsenal of different techniques and styles that I can use to convey my feelings. Art is very important to me because it connects us. When we share the vulnerable things that we feel inside, we are able to see that we are not that different after all, yet we perceive things in such different ways. Art brings forth our differences while connecting us, and even if that is hard to see sometimes, it still invokes an emotion in the audience that wouldn't have been there without that piece.
Unwound
Felice Salmon is a community artist, youth empowerment educator, & Radical Homemaker connecting, creating, & contemplating in Lexington, KY since 2010. She is taking art and psychology classes to prepare for a Masters' of Arts in Art Therapy and is currently producing work as she continues to care for her 2 year old, kindergartner, and third grader. She is always trying to balance radical domesticity and art-making for social change within and around her home and community. Throughout her artistic practice, writing and storytelling have blended with embroidery, quilting, collage, and textile work.
Peace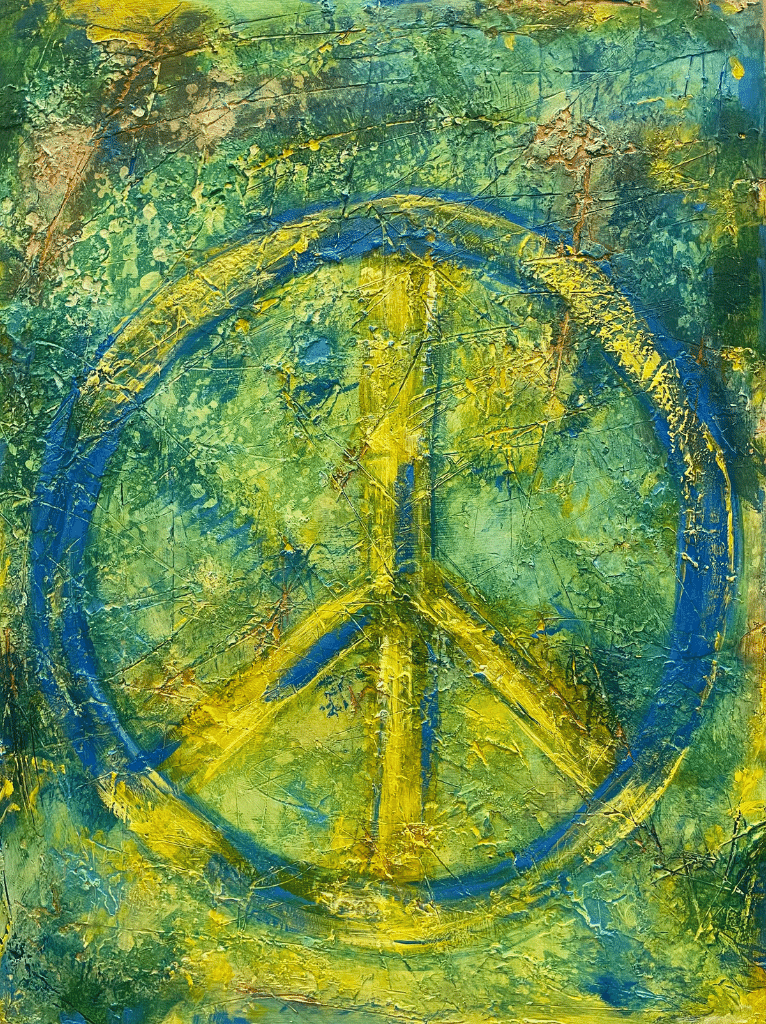 Here Comes the Sun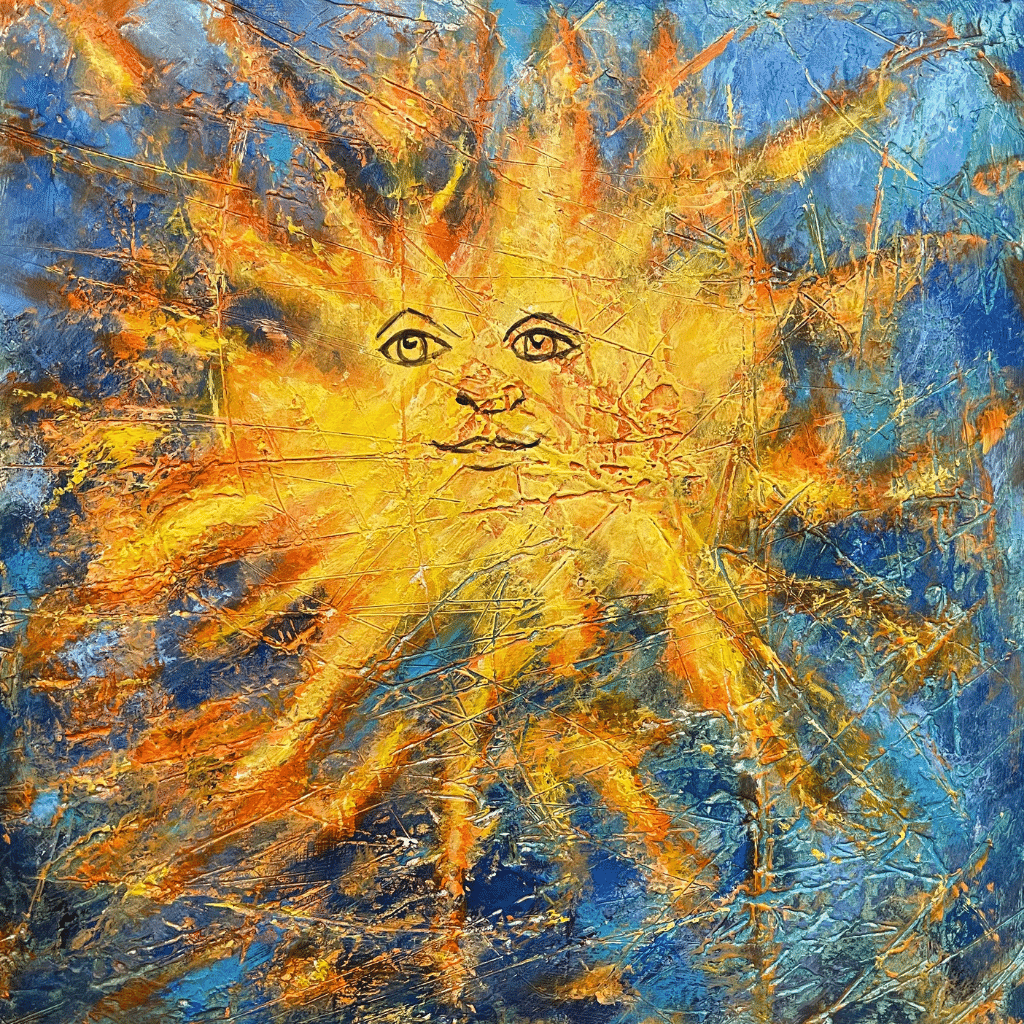 Paleo-Love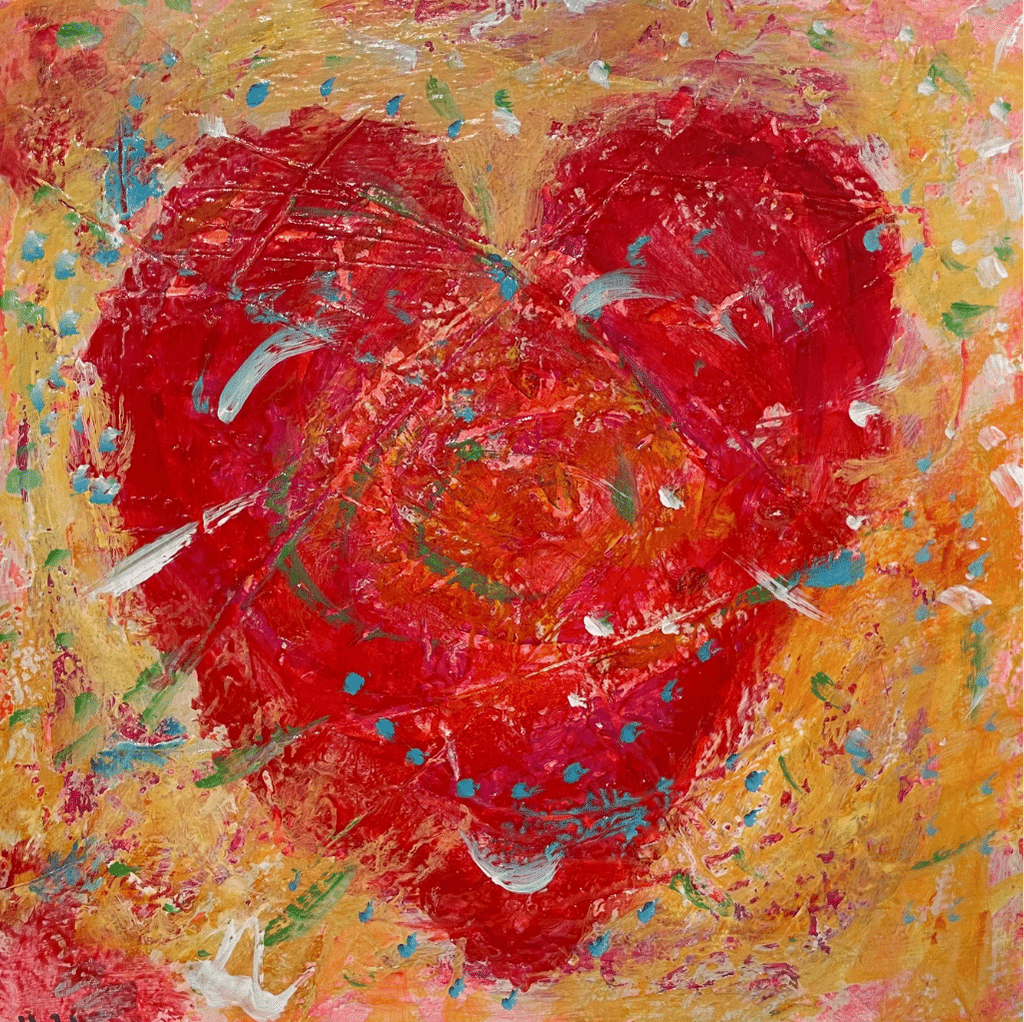 Chris Huestis teaches art at BCTC and lives in Lexington. My artwork has been exhibited nationally.
Facial Recognitions
Colleen Merrill is an interdisciplinary artist based in Lexington, Kentucky. Her work examines the simultaneous personal and social history of textiles. Select exhibitions of her work have been held at Compare Collective in Brooklyn, New York, Living Arts & Sciences Center and Institute 193 in Lexington, Kentucky, Zephyr Gallery in Louisville, Kentucky, Arc Gallery in San Francisco, California, The Pittsburgh Center for the Arts in Pennsylvania, and the International Textile Biennial in Haacht, Belgium. Merrill is currently an Associate Professor of Art at Bluegrass Community & Technical College. She is represented by B. Deemer Gallery in Louisville, Kentucky.
BCTC Common Read Art Exhibition
BCTC Students, staff, & faculty were invited to contribute works of art inspired by themes this year's BCTC Common Read book, The Sun Does Shine by Anthony Ray Hinton (new window).
Select works on view at the Newtown Campus Library Classroom Building Library, Room 120.
Mother-Goddess-Healer
Joy Embroidery

Hand in Hand
Felice Salmon is a community artist, youth empowerment educator, & Radical Homemaker connecting, creating, & contemplating in Lexington, KY since 2010. She is taking art and psychology classes to prepare for a Masters' of Arts in Art Therapy and is currently producing work as she continues to care for her 2 year old, kindergartner, and third grader. She is always trying to balance radical domesticity and art-making for social change within and around her home and community. Throughout her artistic practice, writing and storytelling have blended with embroidery, quilting, collage, and textile work. There are a wide range of views on racial injustice, colonial history, & the role of women. Setting politics aside, it's time to listen to groups who have been marginalized and silenced throughout human history. What if the person who will discover the key to reversing climate change is from a historically marginalized group? Is dismantling white supremacy the key to the human race healing itself? If we could undo the history of oppression and the racist colonial occupation throughout human history, could we have avoided this pandemic, this climate crisis, this patriarchal and classicist global economy? These pieces are rooted in an investigation of these questions. Through each, she investigates the stories of women and their interior lives. These images are created to acknowledge fears, hopes, and the strong desire for a healing figure to bring peace as well as health and safety to our vulnerable ecologies and humankind.
Celestial Awakening
Being Black in America
I am a student at BCTC. My major is in the arts. I hope finish with a Bachelor's degree in Fine Arts. I create art as an emotional outlet for me. Whenever I am going through anything, I find that creating art helps. The practice of intentional and mindful thinking as well as, social/racial justice is what i think my artwork is inspired by. The first piece is called, Celestial Awakening. It is an 11 in x 14in in size. The materials used were, book pages, buttons, acrylic paint, iron on fabric patches, sewing thread, magazine cut outs, sharpie pen, and colored pencils. The meaning behind this piece is getting strength and also protection from spirituality. The button in the middle of the piece could represent a goal or it could represent one speaking to a higher power (ex; God, Allah, etc.). This piece has the number 8 is repeated throughout the artwork. This represents the use of angel numbers. 8 represents balance. Meaning everything coming is falling into place and everything is meant to be. This can be scene as well in the use of buttons. There are clusters of three buttons scattered throughout the piece. The number 3 repeats and it represents support from your spiritual guides or guardian angels. They also send love as well as guidance. The four little bodies at the bottom represents (in order from left to right) what your bodies thermal reaction is to sadness, anger, happiness, and fear. To me this represents the core of one's emotions. Lastly the colored pencils with smiley faces represent the obstacles that life throws at you. They have smiley faces because those obstacles that life throws at you want to see you fail. The second piece is called, Being Black in America. It is also 11in x 14in in size. The materials used were book pages (from a book called, "Black Protest and the Great Migration, " by Eric Arnesen.), acrylic paint, water color. I also used teabags to stain the painting to give it somewhat of a worn look. This artwork has a deep meaning that I hold near and dear to my heart. I am black. I come from a long line of strong and beautiful black people. Its no secrete the constant battles black people faced in the past and today. I wanted to do something that was simple yet, bold in what the message was. Those book pages come from the book mention previously, they detail personal accounts from black men and women and children from the beginning of the 20th century. It details the struggles Black people faced pre WWI and post WWI. It is an extremely eye opening book. The small poem added at the top right corner is a poem from a black Jamaican poet by the name of, Claude McKay. It details what he felt like the struggles the "New Negro" had to face after WWI. I felt that this poem was extremely powerful and it embodied what I wanted this artwork to convey in words. The poem is called, "If We Must Die."
Untitled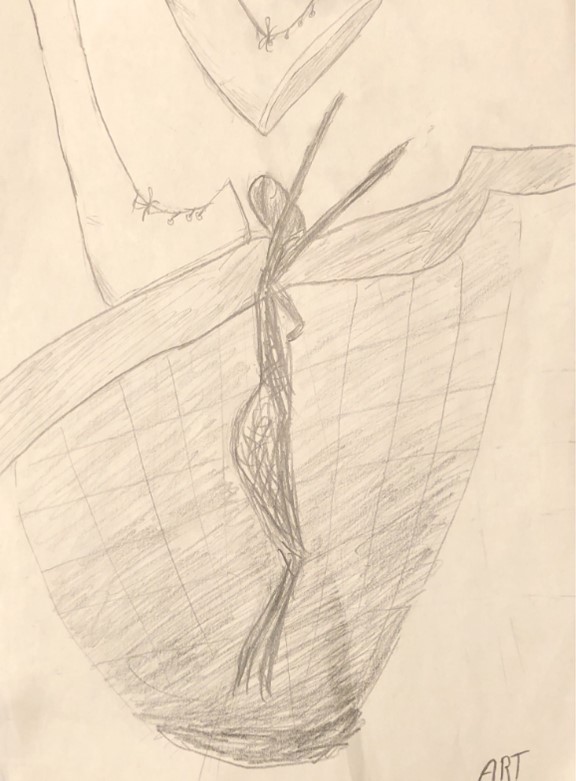 My name is Alex Thompson, I'm a student at BCTC.  I am taking Art 100 as a part of my Associate in Science degree. The piece I've created is based on the theme of social and/or racial injustice. After some consideration, I wanted to have a rough, almost tormented figure in a position where they are stuck, unable to get out of the situation they are in. The artwork shows a person of a dark complexion who is trapped in a crevasse, sorrowful, reaching out for help. There is a white figure in the image as well, much too large for the fissure to be of concern to them, and they are stepping over, or possibly on, the other person. In the lower half of the image where the body is, they are being enveloped in what appears to be a net. I wanted this to show how our system is not only allowing certain people to slip between the cracks but show how they can become trapped once they are in it. The further in the void they are, the less likely they will be seen.
Rising
I am a student at Bluegrass Community and Technical College. My major is business management. The title of this artwork is Rising. It was created on a canvas with acrylic paint. The painting looks as though it is lifting off the canvas because a spatula was used to place paint and to keep it thick. This painting is a field of sunflowers. This relates to the book because sunflowers fight to stay in the light. One of the topics in the book The Sun Does Shine is overcoming obstacles. Sunflowers are beautiful flowers, and they have many obstacles of their own to overcome.
Untitled
I am a student at BCTC completing my associate degree and am currently taking intro to art. I do not usually consider myself an artistic person and find my creativity comes out in nontraditional art. I still enjoy trying to create art and have found myself enjoying this course. Creating art for me is something I am not used too but find it does help me express things and feelings. This work was created using Procreate on an iPad and using a stylus. The art made represents how Mr. Hinton clung to his memories of baseball amidst his unjust incarceration and imprisonment in a racist institution. His bravery and love in the face of hate are inspiring. He never should have had to face any of this and the world itself owes him to admit their mistakes and racism.
It's Not Right
I'm 19, A student at BCTC and for the time being, I'm working towards my associates in arts. To me art has always been a form of decompression and self-expression even though I don't do it as often as I would like. A lot of the time doing anything creative is very intimidating for me and brings a lot of anxiety. This work was honestly difficult to come up with because I feel like no matter what I come up with I won't bring justice to the subject matter. So, I just ran with that idea the names on the bullet are the names of unarmed black people killed by police and the bullet was because a vast majority of the cause of death has been gun violence by police.
Timelines of my Life
I am currently studying for a Business Administration degree. I enjoy creating art to give to family members and to relieve stress. I typically use a variety of mediums, but my favorite is a simple pencil (graphite) which is what I used for this piece. This artwork is titled, Timelines of my Life, and represents the life that Anthony Ray lived. He was convicted of a crime he did not commit. Due to racism and a poor public defender, he was found guilty, sentencing him to live a life in prison. After 30 years he was set free from nothing short of sweat and tears. The hands represent those of Anthony Ray's, who felt frustrated and defeated behind bars. The sun ties in with the title of his book as there is a bright tomorrow. The calendar ripping away represents the years taken from him.
Lightness Always Prevails
I am a student at BCTC. I am aiming for a science major. My artwork represents all Anthony Ray Hinton and his power to shine through the shackles of injustice. My artwork shows that power breaking through the bars of injustice which relates to what Anthony Ray Hinton did when he was behind bars for some many years. Being locked behind for so long because, in the unjust actions of others, he still shined brighter and brighter. Until he broke through the shackles and became a free and shining man. I create art to give thoughts a meaning and presence to others. Art gives me peace and allows me to become a greater person.
Hope
I am a student here at KCTCS (Kentucky Community and Technical College System), studying Programming. I enjoy creating art as it is a fantastic way to express myself or how I feel about situations or events in my life. This artwork depicts a dove in a cage with the door open, behind a barred window, as the sun rises. The dove has long represented many things from peace and grace to hope, which is the title of this piece. The dove, a representative of hope, now freed from the cage only to find they are still imprisoned behind the bars of a window. Much like Anthony Ray Hinton, the author of The Sun Does Shine, freed from prison after thirty years of wrongful imprisonment, having never given up hope, is still affected by the social and racial injustice that took place and will forever have lost those precious years of his life. I have created this piece titled "Hope" using my computer to create digital media via Photoshop and a drawing tablet.
All One Heart
I'm currently a student at BCTC, about to transfer to UKY after my next semester. I'm getting an Associate in Science, then majoring in either international business or Management Information Services. I've always created art as just a side hobby, it's something I have always enjoyed expressing myself in. It's my escape from everything in this world. My artwork is inspired from more a broad approach, and not just on the book, but the whole world. It really doesn't matter what race you are or how different an individual looks compared to another person. In the end, everyone is human, everyone has a heart. No matter your race, ethnic background, spiritual beliefs. In the end, everyone is human, everyone has a heart. No matter your race, ethnic background, spiritual beliefs, it doesn't matter what it is, if you are alive then your heart looks like mine. We were all made for a purpose, no one should be discriminated against or treated differently just because of looks.
Break the Chain
I used all oil-based markers in this piece of art as well as a thin tip sharpie to outline the hands, and for the handcuffs I used a silver paint marker (also oil based). A little bit about myself, I am an online student in ART 100, I am pursuing a career in welding which does not have anything to do with art or drawing but it does have to do with creating new things. I've always liked to think of new ideas and then take my ideas and make them a reality. The piece of work I created is inspired by theme of racial injustice from the book The Sun Does Shine. For years, people of color have been discriminated and looked down upon because the color of their skin. This artwork reflects that with the two hands and the handcuffs on the person that is not white. The two fists being close together shows that we are slowly working towards a nation where no matter the color of your skin you are just like everyone else. The flower in the middle with the vines and thorns coming from it in the background shows even though there are tough times and hardships (the thorns on the two vines), the flower in the middle is still growing and beautiful no matter what (meaning we can continue to grow together through the tough times). The two separate vines are also coming together in the middle and both lead to the same thing (the flower) which can represent equality! In the future, the two hands will hopefully be fist bumping with no handcuffs because there will be equality among all races!
The Sun Will Always Shine
I am a first-year student and majoring in Business Admin. My art was inspired by the simple fact of the system always overshadowing the victims. Breonna Taylor and Trayvon Martin deeply impacted me and my life, and to this day no matter what their names still shine brighter than the system and the corruptness.
Not My Sins
My name is Madeline Gregory, I have been studying at BCTC for two years. I am trying to get my associate of art degree. I have never been particularly serious about art, but it is something I enjoy doing from time to time. I usually have to have the urge to create something, otherwise, I find other things to do. My art usually comes through music. This piece was inspired by the idea of Jesus Christ dying on the cross for our sins. Jesus didn't commit those sins, we did. Just how Ray didn't commit murder, he was wrongfully accused and faced the consequences anyways. The idea of this piece is that sometimes we have to face consequences for someone else's actions. This piece is in no way saying Ray IS Jesus Christ, just that his ideas are similar. Ray was also a religious man, this connects with that as well.
Untitled
One my favorite ways of expressing myself is through photography. I believe that a picture can mean so much to people but in completely different ways. Each photo I take has its own story and is up to whatever you desire it to mean. I chose this picture because I feel as if it relates to the theme of the power of storytelling and imagination to overcome obstacles. This is the tree in Costa Rica that is known to many locals and tourist as the Jesus tree. This tree is believed to be over 200 years old. It's a modern-day miracle and baffles many scientists. This tree has many stories and a lot of folktales behind it, and what it means to people. It struck me to pick this picture because I believe that it sparks the imagination about what it took and what obstacles in mother nature for this tree to be standing where it is. Not only has it survived in salt water for over 200 years, it also is completely covered with water when the tide is high, which is conditions that trees don't normally survive in. This tree has been a center of folktales for many Costa Rican locals and is a sign of resilience.
Untitled
I am a student at Bluegrass Technical Community College. I major in nursing. I create art sometimes by accident and also because it helps put me in a calm state. Especially when I'm painting or using colored pencils. My artwork is inspired by the book the sun does shine because it's about equality and justice for black people. That's what the movement black lives matter was created for to bring attention to the injustices done to black people. Anthony Ray Hinton was convicted of a crime he did not commit and was put on death row because of it. They had no real evidence against him and framed him. Also, they wouldn't hear him out. They ruled the gun used in the murder was his mother's, but the evidence showed the gun hasn't been used in years. It's thousands of black people today are accused of crimes they didn't commit, and the court seems to always be ready to lock them up and throw away the key because of the color of their skin. Black lives matter is a movement that's still going on and will continue to go on because it's important to raise awareness of this issue. Yes, some changes have been made and some people have got their justice but it's still continuing the goal is to end it all.
View of Beauty
I am a student at BCTC. I am transferring to major in Interior design. I am very passionate about art especially painting. I do this in my free time, it is something I enjoy very much. In this Canvas, the artwork that you see here is what inspired me from a book I got to read with my class "The Sun Does Shine". In this art piece, I am demonstrating freedom, and with that, I used a bird and nature's beauty/ flowers. Ray In his book said that "he would use his mind to travel the world". He also said " I got to do something meaningful and fun that inspired my art piece for " the sun does shine book. Ray, I'm happy that after all those years in prison someone believed in you that fought all the way to set you free so you could be able to see the beauty of nature again and the life of which you so imagine it be like outside of prison.
Mother Land
I am a student here at BCTC pursuing a career in the Nursing field. Art has always been a great part of my life, I have always loved to draw and paint. It is a way for me to take time out of my busy schedule to let loose and free my mind. My artwork is more so inspired by the cover of The Sun Does Shine. I tried to incorporate Africa with the sunrise color theme.