Meet our counselors!
Serving all BCTC campuses!
Counseling Center: (859) 246-6550
Counselors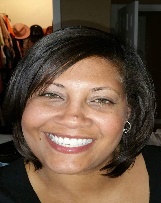 Director of Counseling Services
859.246.6914
anita.nelums@kctcs.edu
BIO: Born and raised in Harlan KY; Lincoln Memorial University (BSW) and Lindsey Wilson College School of Professional Counseling (M.Ed.) Over 20 years in the helping profession; vast amount of experienced with diverse populations in a variety of settings.
Prior related counseling experiences: Anita's social work and counseling experience ranges from child protective services, domestic violence, welfare to work, supported employment, foster care, independent living, behavioral health, and higher education.
Self-description: Caring, understanding, empathetic, honest, love to laugh; I try to have a positive outlook.
Leisure activities: Friends, family, and reading.
Favorite past-times: Singing, spending time, with friends and family.
Two fun facts: My best friend has been my best friend since Kindergarten, and I love Mickey Mouse.

College Counselor
859.246.6299
roger.pearson@kctcs.edu
Bio: Before a mid-life career change, Roger worked as a mason doing historic restoration in the area for 24 years. Roger returned to school at BCTC, transferred to UK for an undergraduate degree, and then earned an MSW in an Advanced Standing program at the UK College of Social Work.
Prior related counseling experiences: Roger has worked as a therapist with at risk children and families at a psychiatric hospital and local agency; with a FCPS grant funded program and has led substance abuse treatment groups.
Self-description: Very interested in communication and connection with humans, animals and nature.
Past-times preferences outside of work: Hiking, walking, bicycling, swimming, snorkeling, canoeing, kayaking and sailing.
Favorite activities: Snorkeling in tropical waters, sailing and boating.
Two fun facts: Has had a love affair with the ocean since learning to swim at age 2; and has an uncanny/amazing/astounding ability to impersonate Alvin and the Chipmunk's singing their Christmas song.