Anthropology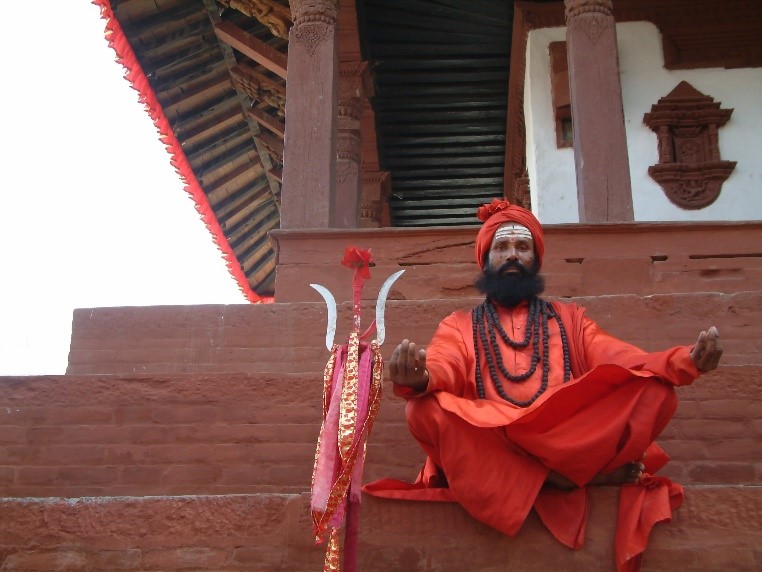 What is Anthropology?
Learn about the relationships between culture, biology, & the natural environment through time & space. Anthropology prepares you to work in today's world. A world made of diverse local, national, & global environments.
As an Anthropology student, you'll learn about your own and other cultures. You'll use the latest methods & theories that promote cultural awareness & inclusion.
You'll improve your cultural awareness & understanding while mastering a range of professional skills.
Skills that are useful in any career, such as:
Communication
Problem-solving
Reasoning
Writing
Teamwork
Organization
Anthropology courses deal with human origins & development, language & culture, biology & health, and interactions among societies. You'll gain an introductory overview of these major subdisciplines of Anthropology:
Cultural Anthropology
Biological Anthropology
Archeology
All while pursuing a concentration in a specific area of interest.
Our Anthropology program is a two-year Associates degree. It leads to transfer to a 4-year university or college.
Program Contact
Leon Lane, Jr.
Anthropology Program Coordinator
Newtown Campus
SEC Rm 204-D
(859) 246-6327
leon.lane@kctcs.edu
(859) 246-6327
What are my Career Choices?
Our graduates transfer to a 4-year college or university to get their bachelor's degree. Many will go on to get their graduate degree to further prepare for a career as an Anthropologist.
Anthropologists find employment as:
University/College Faculty
Archivist
Curator
Museum Worker
Medical Anthropologist
Health Services Researcher
Health Services Manager
Social Service Researcher
Social Service Manager
Community Service Manager
Urban Planner
Regional Planner
Foreign Services Officer
Public Relations Specialist
Advertising Manager
Promotions Manager
Market Research Analyst
Human Resource Manager
Training & Development Manager
Forensic Anthropologist
Transfer Opportunities
WHAT ARE MY DEGREE, DIPLOMA, OR CERTIFICATE OPTIONS?
Course Descriptions
This course introduces the student to the study of human cultures, past and present. It offers a comprehensive introduction to anthropology, emphasizing the concepts and methods of the major sub-fields, i.e., cultural, biological, archeology, and linguistics.
Comparative study of major world and selected regional religions with emphasis on analysis of belief, ritual, artistic expression and social organization. Eastern and Western religions are considered. (Same as RS 130.)
Directed at non-majors, this course is intended to introduce the student to the diversity of human cultural experience in the contemporary world. Goals of the course include gaining an appreciation for the common humanity and uniqueness of all cultures; to gain a sensitivity toward stereotypes and ethnocentrism, and to understand the distinctions between ethnicity and racism. The course features extended descriptions of the cultural dynamics of the culture(s) with which the instructor has worked.
The study of the lifeways and beliefs of different peoples. The objectives of the course are to foster an appreciation for the variety of cultural traditions found throughout the world, and to introduce students to anthropological concepts and methods of inquiry.
A survey of the aboriginal Indian cultures of North America, and of the impact of four centuries of British, French, Spanish, and Russian contact on the Indian communities. The course will include consideration of the status of Indians in present-day North America.
Introduces the historical development of anthropology, its role in colonialism and globalization, and types of cultural change processes. Includes discussions of how human societies have struggled for political and economic identity in a post-colonial world and for cultural survival and self-determination.
Examines the way values and behaviors related to food production and consumption are shaped by the physical and cultural environment. Draws data from non-Western and Western cultures. Discusses implications of cultural factors for contemporary issues in nutrition.
Introduces the theories, techniques, and strategies used by archaeologists to recover and interpret information about past cultures.
A survey of cultural developments in the Old World from the earliest times to the beginning stages of civilization.
Survey of the origin and growth of ancient peoples of the Americas as revealed by archaeological data.
LENGTH OF PROGRAM
You can earn an associate's degree in two years if you maintain full-time status.
This information should not be considered a substitute for the KCTCS Catalog. You should always choose classes in cooperation with your faculty advisor to ensure that you meet all degree requirements.