Dental Hygiene Clinic and Staff
The Dental Hygiene Clinic located in the Oswald Building (room 250) on the Cooper campus operates with 20 individual dental operatories including 8 chairs that are radiograph capable. We recently remodeled the clinic in 2011, updating most operatories, creating a lab space and separate radiology teaching lab.
We have free parking for our patients in the front left of the Oswald Building parking lot. They are identified by black signs that say "BCTC Dental Hygiene Patient Parking Only". When you sign in at the front desk of the clinic, we will give you a parking pass to place in your windshield.
We schedule patient appointments during the Fall and Spring semesters. The clinic is closed for the summer from May through Labor Day and closed for the winter from Thanksgiving through mid-January. Clinic Phone: (859) 246-6857
Please complete the following form to be added to our waitlist for patient appointments. We will contact you in mid-August for the Fall semester or mid-January for the Spring semester to schedule an appointment.
Staff
Jenn Ball
Administrative Assistant in the Dental Hygiene Program
My responsibilities as Administrative Assistant are many and very essential to the Dental Hygiene Program. I enjoy working with the many students that enter and graduate from the program.
I would like to invite you to consider an appointment in our clinic. A variety of Dental Hygiene procedures are offered at a significant discount, including tooth whitening procedures! We accept personal checks and cash! Call me at (859) 246-6237. Email Jenn
Garrett B. Westerfield, RDH, MAE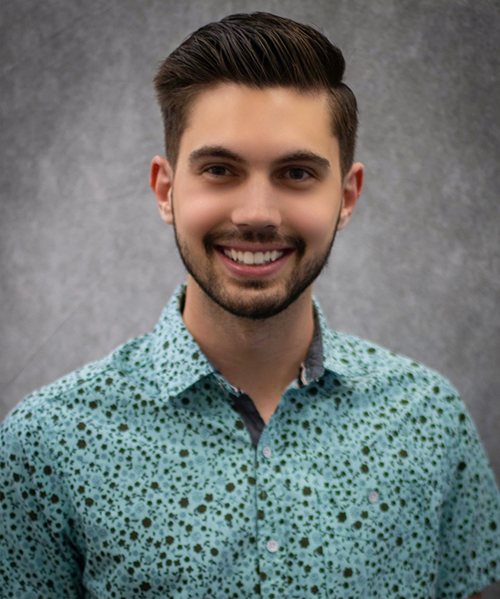 As the dental hygiene clinic coordinator, I am responsible for overseeing the daily clinical operations, scheduling patients, assisting faculty and students with clinical needs, and educating students on our clinic protocols. Additionally, I teach Oral Biology. I am a graduate from University of Louisville's Dental Hygiene program, where I earned my Bachelor of Science in Dental Hygiene and earned my Master of Adult Education from Western Kentucky University. I have worked in a variety of dental practices as a dental hygienist, and also taught in ATA's dental assisting program prior to joining the BCTC family. To schedule your appointment or learn more about our clinic, please call me at 859-246-6235, or email me at gwesterfield0001@kctcs.edu.
---
Price List for Dental Services
Second Year Student's Patient Fees
New Patient Screening Fee - $0
Dental Prophylaxis (Cleaning)

BCTC/UK/College Faculty, Staff & Student - $25
Pediatric Fees (ages 4 -12) - $25
Senior Citizens (age 60 & up) - $25
Ages 13-59 - $35
Denture Cleaning - $15

Bleaching Trays - $80
Sealants (each) - $15
Post Evaluation - $0
First Year Students (All Patient Fees) - $10