Faculty
Mary W. Jones, R.D.H., M.P.H.
Program Coordinator and Associate Professor of Dental Hygiene. Mrs. Jones is a 1998 graduate of the Dental Hygiene Program at Lexington Community College. She has taught in the program since 2008, and joined full-time in 2010. She completed her Bachelor of Science in Health Education at Eastern Kentucky University in July 2008 and a Master of Public Health degree in May 2013. Prior to teaching at BCTC, Mrs. Jones worked full-time for 10 years in private practice doing clinical dental hygiene. She has worked in various Appalachian areas, such as Eastern Kentucky, Southwest Virginia, and West Virginia. She enjoys doing fill-in work during the summer and volunteers regularly at Mission Health Lexington Dental Clinic. She was the 2017-2019 President of the Kentucky Dental Hygienists' Association and continues to be active in the association. You can email her at maryw.jones@kctcs.edu.
Stephanie M. Riehn, R.D.H., Ed.D
Is an Instructor of Dental Hygiene, and the program's First Year Coordinator. Dr. Riehn is a 2004 graduate of Western Kentucky University in Bowling Green, KY. She completed her Bachelor of Science in Dental Hygiene in May 2004, Master of Education degree in December 2014, and Doctorate of Educational Leadership, with a focus in post-secondary education and autism education, in May 2018. Her research includes Autism and the dental patient. Dr. Riehn teaches Dental Hygiene I, Materials in Dentistry, and Dental Hygiene II. Prior to teaching, Dr. Riehn worked in private practice as an Oral Surgery Assistant, Expanded Functions Dental Assistant, Orthodontic Assistant, and 15 years of clinical dental hygiene. Prior to coming to BCTC, she taught for seven years in the program of dental hygiene at Western Kentucky University as a clinical instructor for first and second year dental hygiene students. She enjoys speaking about clinical modifications to promote successful dental care for patients with Sensory Processing Disorder and Autism. She served as Student Delegate for the Kentucky Dental Hygienists' Association in 2003, and Treasurer for the Southcentral Dental Hygienists' Association 2005-2007. You can email her at stephanie.riehn@kctcs.edu.
Fairreia Gipe, RDH, MPH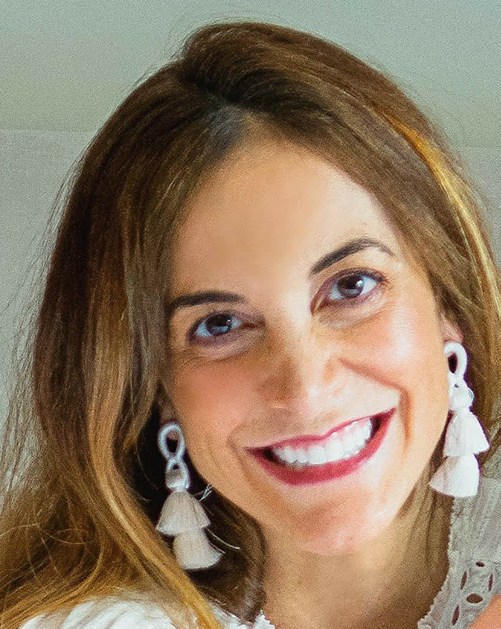 Fairreia is a 2005 graduate of the Dental Hygiene program at Bluegrass Community and Technical College in Lexington, Kentucky. She continued her education at Eastern Kentucky University to earn her Master's Degree in Public Health. Fairreia's education and training has enabled her to come full circle as second year coordinator for the Dental Hygiene Program at Bluegrass Community and Technical College. Fairreia is passionate about oral health and is an active member of the American Dental Hygienists' Association. When she is not teaching or improving smiles, she is enjoying time with her husband and three daughters, as well as her standard poodle Maddy. One motto she lives by is, "Success isn't just about what you accomplish in your life; it's about what you inspire others to do." You can email her at fairreia.gipe@kctcs.edu.
Other Faculty
Kim Breeding, RDH
Scarlett Coots, RDH
Dr. Lisa Daugherty
Dr. Lionel Mayo
Ami McDonald, RDH
Lindsay Moussette, RDH
Julie Rulon, RDH
Angela Taylor, RDH
Amy Williams, RDH