The Art and Science of Radiography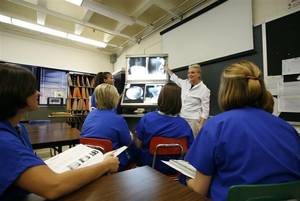 This program prepares the individual to become a radiographer. The radiographer is prepared to administer ionizing radiation for medical diagnostic imaging purposes. Emphasis is on radiation protection and quality patient care. The curriculum is comprised of specialized courses in radiography with concentrated study in the basic sciences, mathematics and general education. Upon completion of the program, the graduate is eligible to apply to write the examination for registration as a radiographer by the American Registry of Radiologic Technologists. Radiographers may find positions in hospitals, health clinics, and physicians' offices.
Visit the Admissions, Observation Information and Preference Categories tabs for important program changes!
More Information