Apply now for the Toyota Engineering 2+2 Scholarship
Published on Dec 1, 2021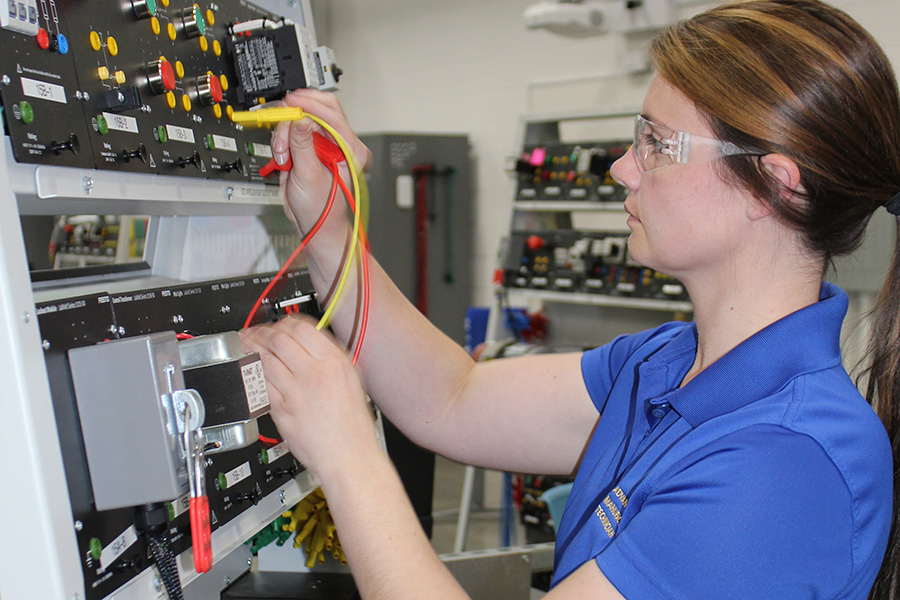 LEXINGTON, KY - Bluegrass Community and Technical College (BCTC) is pleased to partner with Toyota and the University of Kentucky (UK) College of Engineering to offer full-tuition scholarships to students who traditionally have not been represented in engineering classes.
This spring, Toyota announced a $1.7 million investment in underrepresented students who are interested in earning a degree in engineering. The Toyota Engineering Technology Diversity Scholarship Fund will provide annual scholarships for undergraduate students to start at BCTC in the Computer Engineering Technology (CET) or Integrated Engineering Technology (IET) programs, and after earning an associates degree, continue to the UK College of Engineering to complete a bachelor's degree.
Scholarship preference is given to students whose ethnic, racial, gender or background would enhance the diversity of their institution, and the field of engineering. However, every student who is enrolled in the program, is a Kentucky resident and has unmet financial need will have an opportunity to compete for the scholarship.
The first recipients, Nolan Harvey of Lawrenceburg, Armando Peñaloza of Lexington, and Crystal Wicks of Georgetown all come to engineering from different backgrounds and interests.
Harvey is a 43-year-old BCTC student, father of six and grandfather of two. He returned to college to increase his knowledge and opportunities. His message to nontraditional students is it's never too late to pursue higher education.
Peñaloza graduated from Frederick Douglass High School last year and joined the Army. He's now back in the classroom. "I have been intrigued by STEM since I was in middle school. After taking some time off from school, I knew I needed to go back and pursue my passion," Peñaloza said.
Wicks, a mom who wants to inspire her children, returned to school after they were older. "The computer engineering technology degree combines several areas that I've always found interesting," she said. "My long-term goal is to get a fulfilling job that I love."
Selected Toyota scholars will receive a full-tuition scholarship for BCTC and UK, be mentored by Toyota engineers and participate in a paid co-op opportunity with the company earning $17-$21 per hour. Additionally, they will complete two to three co-op rotations that will provide critical hands-on experience. These three are the first of 35 Toyota scholars over a five-year period.
In addition to the preferences, participation in the program and Kentucky residency status, recipients will be determined after a review of the applicants' qualifications, such as academic merit, extracurricular and volunteer activities, and professional goals.
To learn more about the BCTC Integrated Engineering Technology or the Computer Engineering Technology programs or the UK Department of Engineering Technology, visit the college websites. Those interested in applying for the Toyota Engineering Technology Diversity Scholarship may begin applying Dec. 1, 2021.