BCTC partners with UK and Toyota on Engineering Program
Published on Jul 27, 2021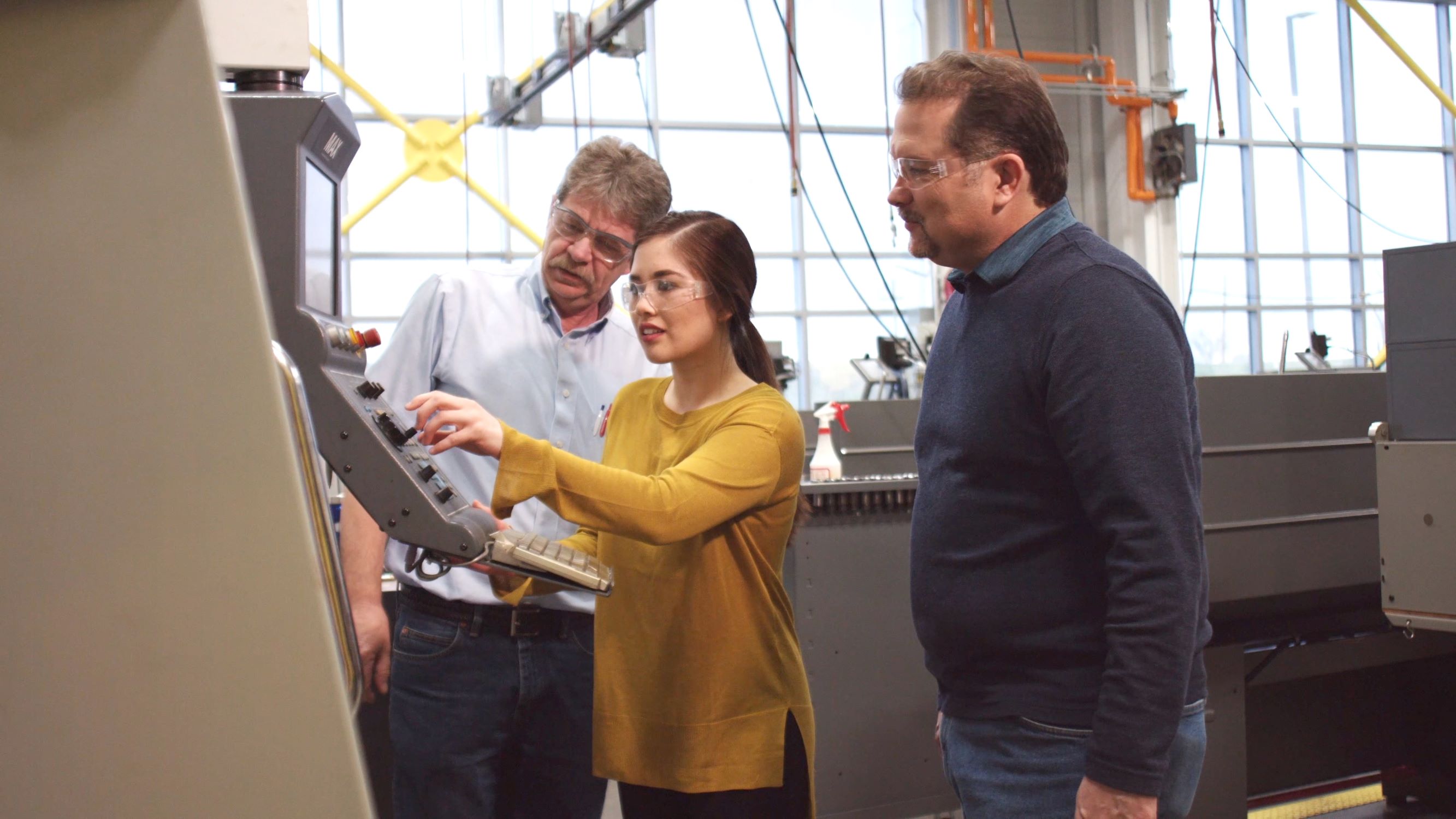 LEXINGTON, KY - Advancements in technology require engineers to solve the world's most complex problems. This call is being answered thanks to a partnership between Bluegrass Community and Technical College (BCTC) and the College of Engineering at the University of Kentucky (UK). Students can now earn an Associate of Applied Science (AAS) and a Bachelor of Science (BS) in Engineering Technology.
Students will begin in either the Integrated Engineering Technology or Computer Engineering Technology AAS program at BCTC and continue on to the new UK Department of Engineering Technology to study Lean Systems Engineering Technology or Computer Engineering Technology to complete their bachelor's degree. These opportunities are made possible in large part due to a $2.25 million gift from Toyota.
"The demand for increasingly advanced skills in manufacturing requires expanding the engineering pipeline," Nelson Akafuah, incoming chair of the Department of Engineering Technology, said. "In the ever-evolving world of manufacturing — where manufacturers must connect, predict and adapt to transition from developing products to engineering experiences — a unique skill set in continuous improvement and creative problem-solving is needed. This new degree path will equip students with those necessary skills."
Graduates of the new pathways will be trained in the latest technologies and equipped with the practical skills necessary for thriving in advanced technology industries.
"This exciting educational partnership will go a long way to ensuring more Kentucky students are prepared to take on the challenges of an advanced global marketplace," Tom Buffetta, vice president of production engineering at Toyota, said. "We are thrilled to continue our long-term partnerships with both UK College of Engineering and Bluegrass Community and Technical College in this way and look forward to helping equip more students with the skills and knowledge necessary to have a positive impact on society."
In April, Toyota announced a $1.7 million investment to increase opportunities for underrepresented students and assist them in earning engineering degrees.
"We're excited to partner with Toyota and UK to provide this opportunity to our students," said BCTC Provost Greg Feeney. "Recruiting students of all backgrounds will enrich our programs and the industry and empower students to establish careers that will better their lives and communities."
The gift will be used to establish and support the Toyota Engineering Technology Diversity Scholarship Fund, which will provide annual scholarships for undergraduate students.
"Building a stronger Kentucky will require deliberate and sustainable efforts to provide equal access to quality education. This program will give more people a chance to build great careers in fields like engineering," Susan Elkington, president of Toyota Motor Manufacturing Kentucky (TMMK), said. "Toyota is committed to providing resources, time and knowledge to help build stronger communities in which we operate. We're thankful for great education partners that have the same mission."
Learn more about BCTC's Integrated Engineering Technology and Computer Engineering Technology programs on the BCTC website.
For additional information about Toyota, visit www.toyotanewsroom.com.
To learn more about the Department of Engineering Technology, you can visit the UK Engineering website.