Worldwide Equipment donates truck to Diesel Technology program
Published on Mar 31, 2021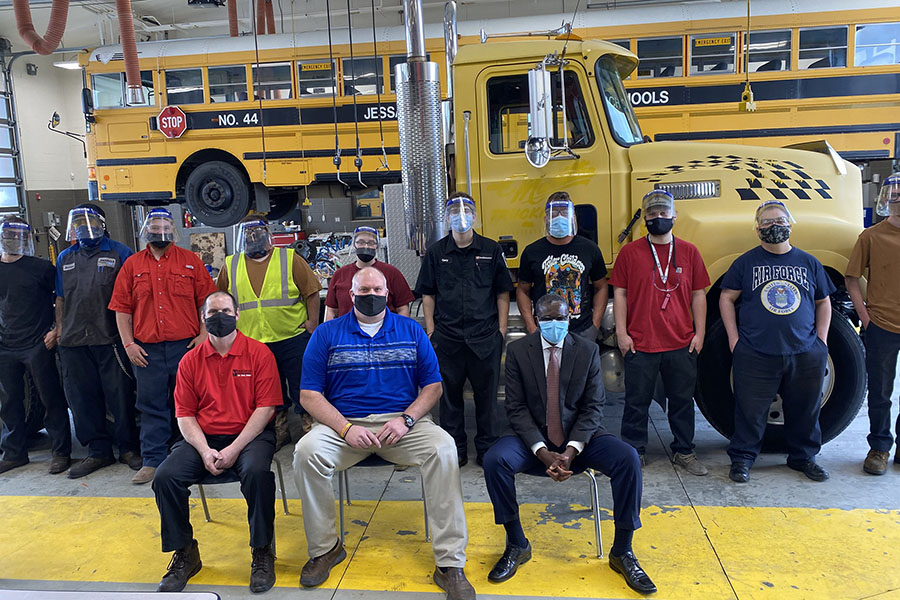 LEXINGTON, KY - Worldwide Equipment donated a 1998 Mack truck to the Bluegrass Community and Technical College (BCTC) Diesel Technology program providing real-world skills training opportunity.
The BCTC Diesel Technology program, which began fall 2019 at Eugene S. Peele Diesel Mechanics Center in Nicholasville in partnership with the Jessamine County School District, is creating the next generation of diesel technicians by giving students hands-on experience with diagnosing, testing and repairing medium and heavy trucks.
"We are so grateful to Worldwide Equipment for this donation," said Aaron Harlow, coordinator of the BCTC Diesel Technology program. "Our students are working on the truck in class to gain experience needed to diagnose and repair trucks used in today's trucking industry."
"Our company has 21 dealerships in 7 states, and the hardest position to hire is diesel technicians," said Jim Dotson, Worldwide Equipment division manager. "If our donation can help BCTC turn out technicians we can hire, it's a win-win."
Billy Simpson, Worldwide Equipment service manager who works with the technicians added, "It's a small investment for the future."
Students in the Diesel Technology program learn preventative maintenance, electronics, engine and transmission repair, heating and air conditioning, and fluid power, brake, steering and suspension systems. Students can complete a certificate in only 16 weeks, a diploma in 18 months or earn an Associate in Applied Science degree in two years.
"We value our industry partners who assist us in developing curriculum, and in cases like this, provide valuable equipment for students," said Dr. Koffi Akakpo, BCTC president. "I'd like to thank Worldwide Equipment for investing in our students. We look forward to a long partnership."
BCTC's first Diesel Technology first class will graduate May 2021 and enter this high wage, high demand field.
Fall 2021 classes begin Aug. 16. Learn more about the Diesel Technology Program on the BCTC website or contact Aaron.Harlow@kctcs.edu, program coordinator, 859-246-6774.