BCTC breaks ground for new building on Newtown North Campus
Published on Oct 4, 2022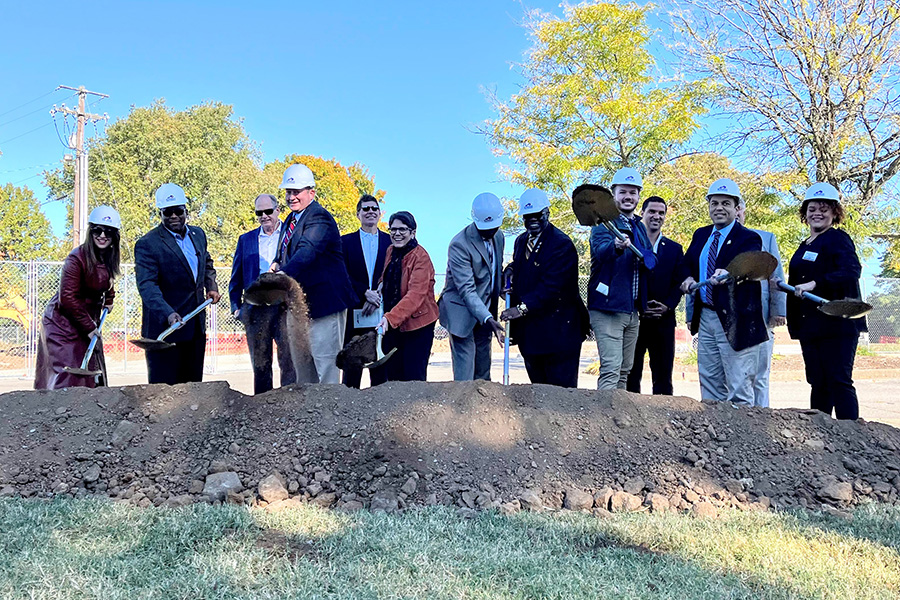 LEXINGTON, KY – City and state officials joined Bluegrass Community & Technical College (BCTC) for a groundbreaking ceremony on Newtown North Campus. The new building will house BCTC's Dental Hygiene program, Cosmetology program and Assessment Center, making each service and program more accessible to the community.
"I am pleased to announce the groundbreaking of this new building. It will allow us to better serve our students and the people that need access to these services. I am grateful to our faculty, staff, legislators, and community partners for making this a reality," said Dr. Koffi Akakpo, President and CEO of Bluegrass Community and Technical College.
Bluegrass Community and Technical College is committed to transforming the Bluegrass Region-one student, one employer and one community at a time. The new building will not only allow BCTC to train more students but will also allow easier access to BCTC's community resources. Both the Dental Hygiene Program and Cosmetology Program offer services to the community at a reduced fee. The BCTC Assessment Center offers placement testing, program completion assessments, as well as industry certification exams.
In addition to city and state officials, BCTC was joined by Bryce Rivera, a student in the Dental Hygiene Program, and Madissen Alexis Bailey, a student in the Cosmetology Program.
Both programs offer services to the public via students who are monitored closely by their instructors. This allows students hands-on experience and serves the community. Currently, the Dental Hygiene program is located on the Cooper Campus next to the Kroger Field Stadium and offers a wide variety of services including screenings, cleanings and bleaching. The Cosmetology Program, located on the Leestown Campus, offers services including hair styling, spa facials, makeup application and haircuts.