BCTC celebrates diversity, equity and inclusion at BCTC Pride Celebration
Published on Sep 7, 2022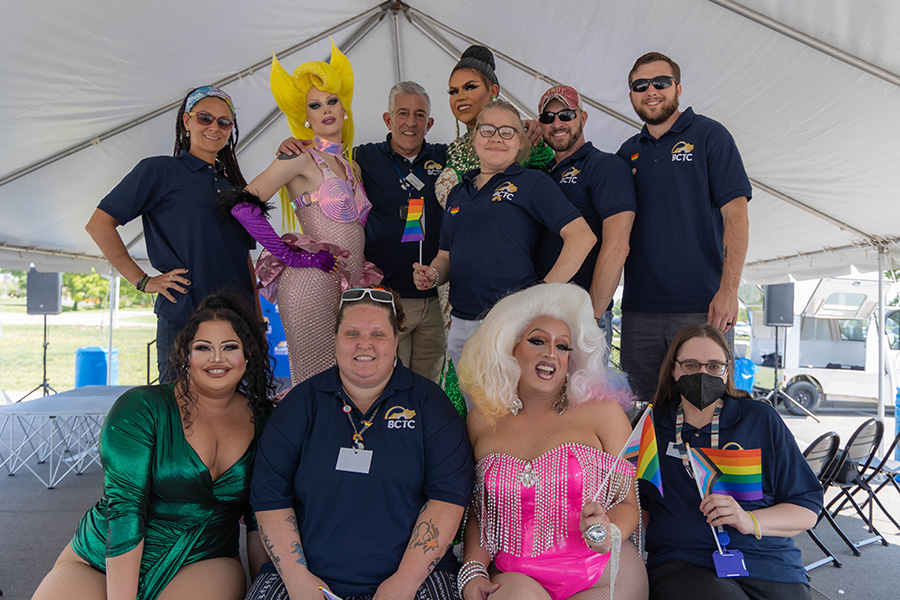 LEXINGTON, KY – The Bluegrass Community & Technical College (BCTC) celebrated its diverse student, staff and faculty at its 2nd BCTC Pride Celebration. The event provided students the opportunity to connect with fellow classmates and departments to celebrate the vibrant LGBTQIA community while learning about important services at the college and in the community.
Students were able to learn about LGBTQIA resources available to them through the Office of LGBTQIA initiatives. Other valuable resources were also set up to provide information including the Student Success Hub, the Latinx Student Group, Personal Counseling and Addicts and Allies for Education. Free Gelato from Sorella Gelato along with free tacos and quesadillas from Los Nietos were available to attendees.
In addition to resources at the college, students could also receive free NARCAN through the National Institutes of Health (NIH) Heal Initiative and free confidential HIV testing through University of Kentucky (UK) Healthcare. Students could also learn about community resources and how to get connected with fellow LGBTQIA members and allies at booths by Trans Parent Lex and the Lexington Pride Center.
"At BCTC we value diversity, equity, and inclusion. We want each of our students to know they are seen, supported, and celebrated." said BCTC Provost, Dr. Greg Feeney "Events like the one today is a fitting example of that dedication."
Students, Staff and Faculty were also treated to amazing entertainment by local drag queens Uma Jewels, Adriana Fuentes, Eris Jolie and Nichelle Kartier. "Along with all the groups from our college and the Lexington community that participated in the event, drag performers have for many years represented a part of the community as well." said Peter Mottas, LGBTQIA Initiatives Coordinator at BCTC.
The Office of Diversity, Equity and Inclusion is already hard at work planning future events for the college. Currently, the department is putting its final additions on an LGBTQIA safe space training that faculty and staff can take advantage of. The Office of Diversity, Equity and Inclusion also recently christened their newly renovated Global Learning Center (GLC) space in the Classroom Building at the Newtown campus. Many more great opportunities and resources are expected to come from the Office of Diversity, Equity and Inclusion.