BCTC celebrates Latinx Heritage Month with fun-filled events
Published on Sep 13, 2022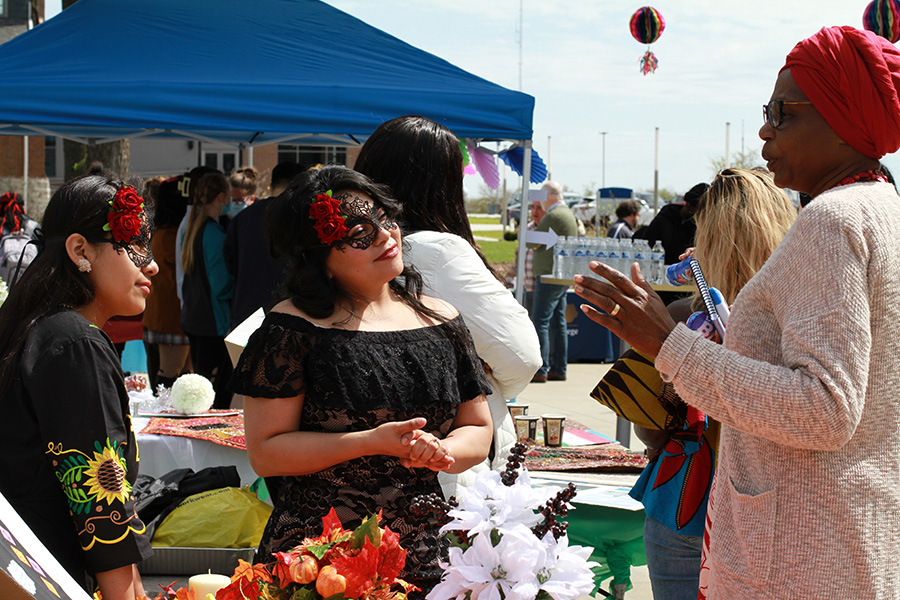 Lexington, KY – Bluegrass Community & Technical College (BCTC) will be holding a wide variety of events during Latinx Heritage Month to celebrate. The events will be hosted by the BCTC Latinx & Immigrant Services Office (LISO) and run from September 14 – October 14.
Events include:
First Latinx Student Community General Meeting

September 14, 2p.m. - 4:30 p.m., Classroom Building (CB) 105 - 107

Taste of Aguas

September 21, 1 p.m. - 3 p.m., CB 103

Outdoor Movie Night & Carne Asada Cookout

October 5, 6 p.m. - 7:30 p.m., SEC Front Lawn

Bluegrass Cup

October 7, 9 a.m. - 3 p.m., YMCA & Newtown Campus

Celebrating Afro-Latinidad

October 14, 5:30 p.m. - 7:30 p.m., CB 105 - 107
"Latinx Heritage Month is a time for us to focus on the incredible contributions and accomplishments of people with Latinx, Afrolatinx and Indigenous Mesoamerican roots. I am proud of the Latinx and Immigrant Services Office's efforts to celebrate and honor the cultures and histories of our in a very diverse student community in such an inclusive way." says Erin Howard, Associate Dean of Global Learning. "While we aim to honor, respect and create belonging for Latinx students all year long through the LISO and Global Learning, we are glad to be a part of the national conversation and movement to affirm Latinx culture and history in September and October."
The Latinx & Immigrant Services Office can be found in the newly renovated Multicultural and Global Learning Center inside the Newtown campus classroom building room 103. The Multicultural and Global Learning Center also houses BCTC's African American Student Initiatives, LGBTQIA Services, International Student Services, Study Abroad, Global Learning Initiatives and the Refugee Career Pathway Program.
BCTC believes that the value of diversity in experience and points of view creates awareness, enlightenment and betterment of the college community. It pushes all to reach outside comfort zones. It causes members to learn about something or someone that they previously did not know. It is in these, sometimes uncomfortable, places that members develop a richer campus community and world.