KABHE conference honors BCTC faculty, staff and students
Published on May 11, 2022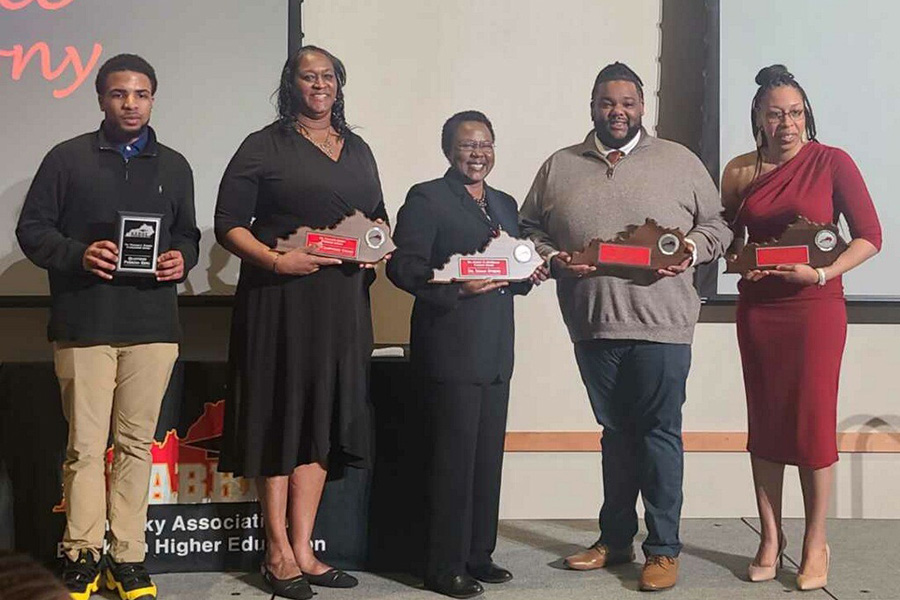 LEXINGTON, KY – At the annual Kentucky Association of Blacks in Higher Education (KABHE) conference, BCTC faculty, staff and students were recognized for their work in higher education.
Dr. Iddah Otieno, BCTC professor, won the Dr. Joseph H. McMillan Faculty Award recognizing outstanding leadership, service, research and teaching. KABHE created the award to highlight the state's top minority talents in academia. Dr. Otieno is a professor of English and African Studies and director of the Kenya Exchange Program. She was born and raised in the East African country of Kenya where she taught for three years before relocating to the United States to earn a master's degree and PhD. Dr. Otieno is a champion for her students, always taking time to help anyone who is struggling in or outside the classroom.
Tania Crawford Gross, BCTC associate vice president and dean of students, won the Dr. Carolyn Sundy Warrior Award. This award, named for one of the founding KABHE members, recognizes those who are true champions for students and professional staff. Like Dr. Sunday, Crawford Gross' passion is helping students, especially minorities and women. Her commitment to community, students, KABHE and education in Kentucky is evident in her work at BCTC.
Quayveon Perkins-King, BCTC student, won one of the Dr. William C. Parker Scholarship awards for his academic achievement and community service.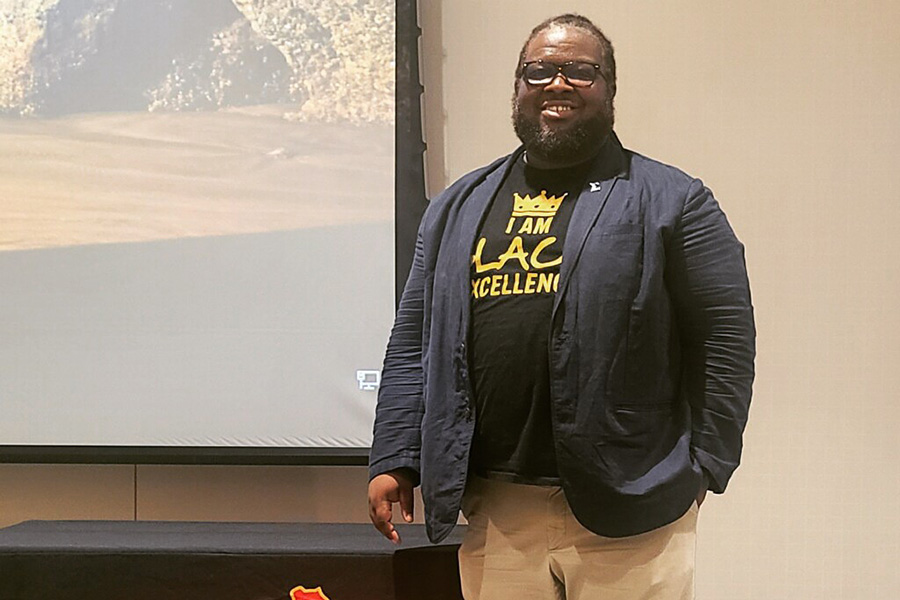 Finally, KABHE elected Dr. Carlous B. Yates, BCTC associate vice president of Diversity, Equity and Inclusion, president of the organization for a two-year term which will include the 40th anniversary of the organization. He plans to continue the outstanding work done in the state on the behalf of black faculty and staff, and to support diversity efforts throughout the Commonwealth by articulating needs and concerns, promoting unity and cooperation and enhancing the personal and professional growth of KABHE membership.
BCTC's vision for student success drives faculty and staff every day. These are but a few of the award-winning faculty and staff at BCTC. Whether a student is transitioning from high school or returning to higher education, BCTC's faculty and staff work diligently to help every student meet their goals. Learn more about the programs taught by amazing BCTC faculty. Summer classes begin May 16, and fall classes begin August 15, 2022. Enroll today.