Bluegrass Community and Technical College 2023 Commencement
Published on May 5, 2023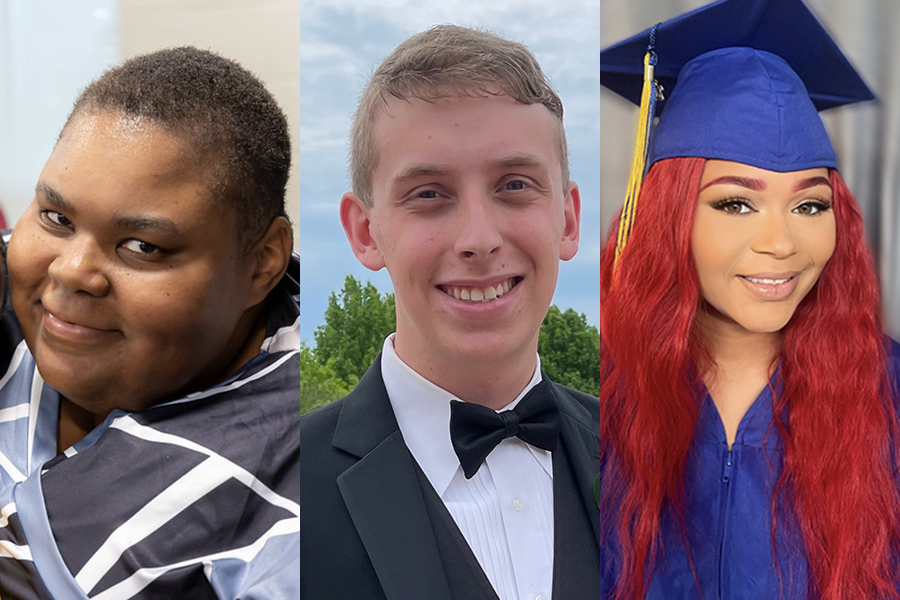 LEXINGTON, KY – Bluegrass Community and Technical College (BCTC) will confer 2438 credentials upon 1317 May graduate candidates at the college's commencement ceremony, May 6 at 10 a.m. at the Alumni Coliseum on the Eastern Kentucky University campus, 641 Eastern Bypass, Richmond, KY.
Among the graduates are 20 dual credit students. These resolute students earn their associate degrees before graduating from their high schools later this month and are off to an incredible start by saving time and money. BCTC's dual credit program is in 20 counties and 73 high schools in Central Kentucky.
"The accomplishments and resilience of our graduates deserve to be celebrated," said Dr. Koffi Akakpo, BCTC president. "Our students face challenges every day, but they persevere with the support of their BCTC family. No challenge is too great to overcome. I am so proud of them all for receiving their degrees."
Just a few of the amazing BCTC resilience stories include three students who not only faced the pandemic, but personal challenges as well. Despite the roadblocks, they pressed on to reach their goals.
Jakina Turner, a Presidential Resilience Award recipient, will receive her Associate in Applied Science in Human Services. This single mother of two demonstrated incredible determination in reaching her goal. She plans to get her Bachelor's degree in helping professions like Human Services.
Harrison Warfel is an Outstanding Program Graduate in the Graphic Design and Library Technology program. He finished his degree by interning as a graphic designer with BCTC's marketing department. He created several new logos for Global Learning that represents all of the incredible programs available to our URM students.
Briana Lewis, mom of two, will receive her Associate in Applied Science in Business Administration Marketing Track. She will return to BCTC in the fall to pursue an Associate in Fine Arts in Film and Cinematic Arts.
BCTC will celebrate the success of these students and many more at commencement.
Devine Carama, a nationally renowned 2022 Emmy Award-winning hip-hop artist, educator, community activist, & motivational speaker, will be the commencement speaker at the ceremony that will award Associate in Arts Degrees, Associate in Applied Science Degrees, Associate in Science Degrees, diplomas and certificates.
BCTC is now enrolling for summer classes. For more information, call (855) 246-2477.