BCTC Hosts Job Fair Connecting Job Seekers with Exciting Opportunities
Published on Jun 20, 2023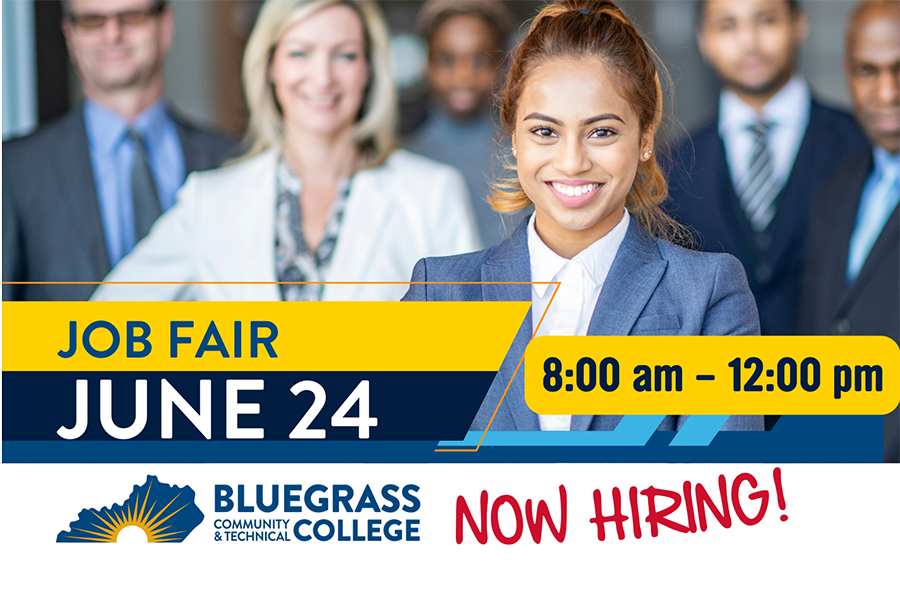 LEXINGTON, KY – Bluegrass Community and Technical College (BCTC) is pleased to announce its upcoming job fair on Saturday, June 24 from 8:00 a.m.-12:00 p.m. The event will be held at the Newtown Campus Classroom Building in Rooms 105-107, located at 500 Newtown Pike, Lexington, KY 40508.
This free job fair provides an exceptional platform for job seekers in the community by offering a wealth of exciting opportunities. With immediate openings available in a wide range of fields, BCTC current employees will be present and eager to connect with talented individuals seeking a fresh start, better job prospects, or a new career direction.
"Student success starts with us – the adjuncts, faculty, and staff that come to BCTC every day to make a difference," says Dr. Melanie Williamson, BCTC Academic Dean. "This event serves to connect our community's skilled workforce to the BCTC mission of transforming the Bluegrass region one student, one employer, and one community at a time. Job seekers can engage in face-to-face interactions, build their network, gain industry exposure, and bolster their confidence."
No RSVP or fee is required to attend. This inclusive event welcomes the entire community.
For more information about the job fair, please contact Dr. Melanie Williamson, BCTC Academic Dean, at melanie.williamson@kctcs.edu.
To see current job openings, please visit the Work @ Bluegrass web page.