BCTC to Hold Open House for Future Healthcare Heroes
Published on Apr 24, 2023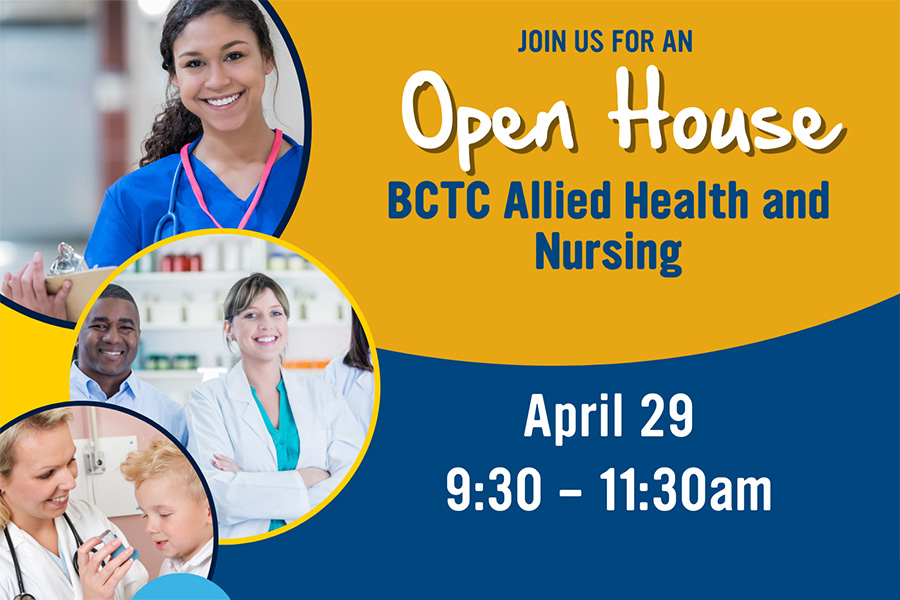 LEXINGTON, KY – Bluegrass Community and Technical College (BCTC) will hold an open house on Saturday, April 29, from 9:30 a.m. to 11:30 a.m. Faculty and current students will be on hand to answer questions and provide information about the many exciting Allied Health and Nursing opportunities.
BCTC's Allied Health and Nursing programs are sponsoring this open house event to promote the following:
Cosmetology
Dental Hygiene
Diagnostic Medical Sonography
EMT
Fire Rescue Science Technology
Health Science Technology
Medical Assisting
Medical Information Technology
Nursing
Orthotic & Prosthetic
Paramedic
Pharmacy Technology
Radiography
Respiratory Care
Surgical Technology programs
The event provides an opportunity to learn more about these fields of study, how to apply to the programs and what careers graduates can pursue. Attendees will tour the program areas, have hands-on experiences in classrooms and labs, and explore a fire engine and ambulance.
"We can't wait to show our community what we've got to offer," said Jim Matchuny, BCTC Respiratory Care Program Coordinator. "The faculty and staff in our Allied Health and Nursing programs worked hard to make this an exciting and interactive event."
The open house will take place at BCTC Leestown Campus, 164 Opportunity Way, Lexington, KY 40511, in Buildings M, N, B, A and Parking Lot C. Parking will be available onsite for public use.
For more information about future programming, please contact Jim Matchuny, Respiratory Care Program Coordinator at jim.matchuny@kctcs.edu.