Our BCTC Why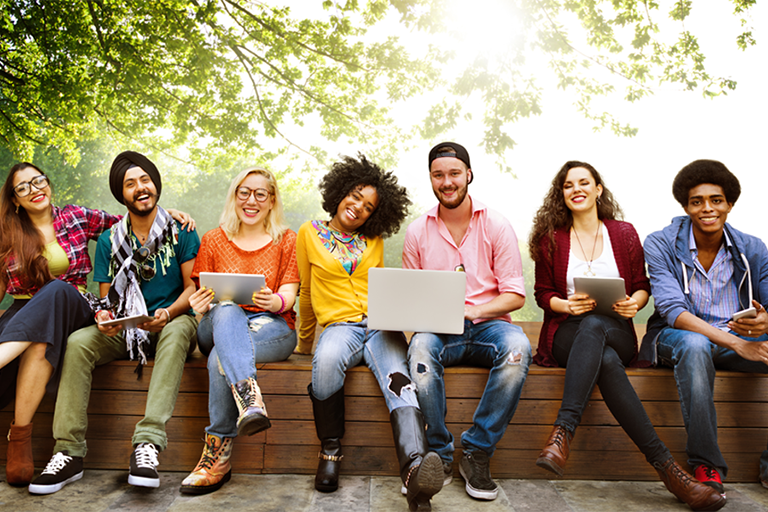 ​Read a collection of "whys" that reveal who we are as a college. We hope you will enjoy reading the stories and add your own story.
STUDENT/ALUMNI STORIES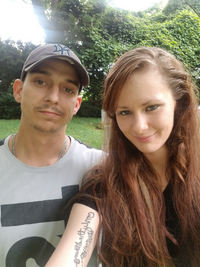 Hello!!! I chose to enroll in BCTC after overcoming what was my rock bottom. I moved to Kentucky in 2015, got married, had a baby. Everything seemed to be looking up and moving in a positive direction. After a very short year of marriage, the relationship failed. I found myself sinking lower and lower. Drinking heavily, losing custody of my child. Young, alone, and in a city, I didn't know much about. I found true friends who took me in and helped me to obtain my GED through BCTC adult education. Since enrolling and attending classes I have found a better self-view with higher self-esteem. The door for opportunity seems to be opening up left and right. The staff of BCTC is some of the nicest and most helpful I've ever met!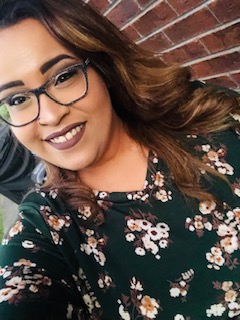 My why is my adopted daughters. I want to show them that no matter what obstacles we face in life, we can over come them. I want them to have drive and strength to push for what they want in life. As children of the system, including myself, I want them to know that you can do anything you put your mind to!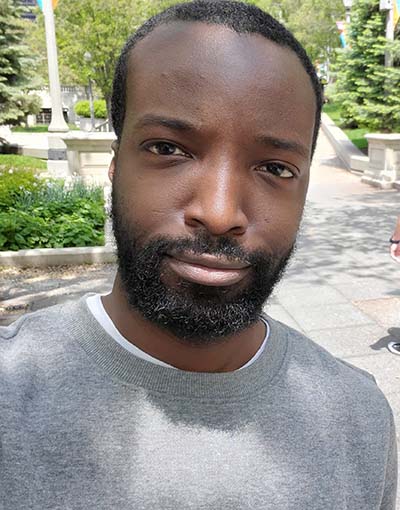 My "Why?" is - growth. It took a long time to realize, that growth is what I needed. A bad turn at college after high school, a lot of odds-and-ends jobs, eight years in the military, and then two years in the same career field, it was time for growth again. Turning to BCTC was the best decision I made. I've been able to use what I learned in class to move into a career field that I'm actually studying in, having them grow hand-in-hand. BCTC has also given me opportunities to be an Embedded Tutor, and currently become a Peer Mentor for my fellow students, and be a part of the BCTC community. Since enrolling, my "Why?" is continues to grow.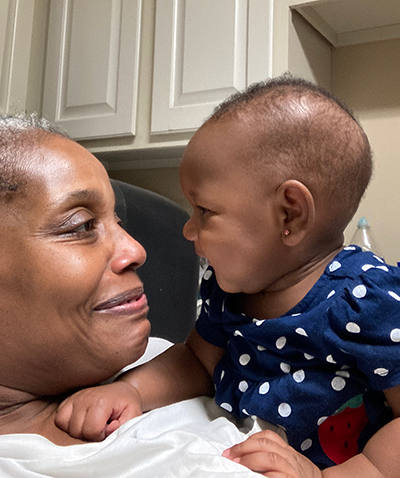 My "why" is simply at 51 and new to Lexington, I felt an overwhelming sense of "this is the place for me to re-introduce myself to the world ". Loving my family is one of my highest priorities, so I figured what better way to model how important an education is by returning to school myself. Doing so will increase and professionalize my knowledge of Early Childhood Education. Knowledge I wished I'd had earlier in my life which would have taught me how to not only educate my children from birth to 5 years old but the importance of doing so. Noticing red flags early on in a child's development is an important part of parenting which is helpful in preparing for school readiness. Being the grandmother of more than ten grandchildren I'm ready.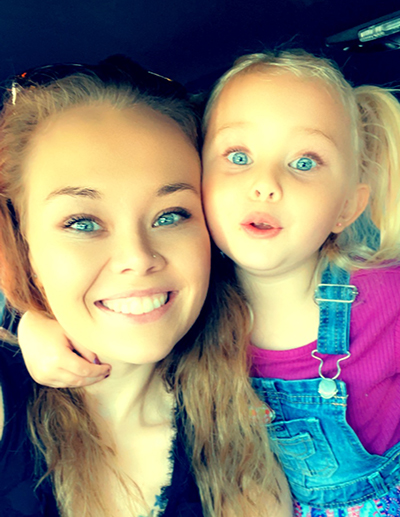 My why is: My daughter.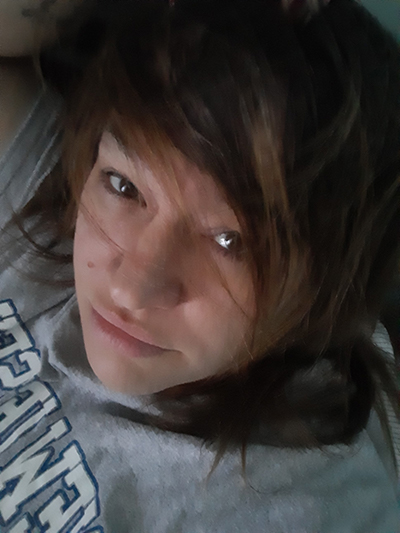 As a mother of 5 (Two sons, ages 25 and 18. Three daughters, ages 11, 8, and 6) I wanted to do something no one else in my family had ever done. My parents, grandparents, great-grandparents, aunts, uncles, siblings, etc. No one had ever graduated from high school or went to college. Even after becoming a teenage mother, I was determined to go back to school and get my GED. So I did the year after my first son was born. Being born into a family where education didn't seem important just didn't sit with me well. I always yearned for better, for myself and my children. So now that my children are grown and in school themselves, I'm making that dream come true. After all, if I want to see a change I have to be the change right?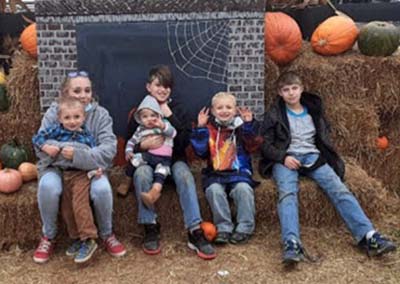 I decided to begin school after watching and helping my son, who has developmental delays and a cleft lip/palate, struggle with care. As a mother of now 4, I started school with a 4 year old, 2 year old, and newborn. I knew I had to get into the profession of helping children like my middle son so I enrolled in early childhood classes and began my journey. It had been a struggle since the very first day with no support from family, having 4 children under the age of 6, my mother having stage 4 cancer, and my fiance being gone for months at a time due to work. But I've made it! I'm doing this for me, my two boys, two girls, and two step boys, and for those I will work with in the near future!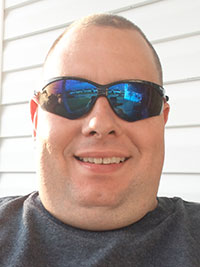 I am a 2001 graduate of BCTC. I graduated from the welding program under Alan Maddix. The school and the program prepared me for my career in welding and the other adventures in my life. I worked two years in the field pipe fitting and then went on to a local factory where, I have been in maintenance for 11 years. The professor's I had were also great. I came right from high school to BCTC. The transition wasn't hard at all. I really enjoyed my two years at BCTC. I would recommend this campus to anyone looking for a skilled trade degree or any other they offer.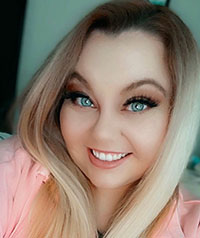 My "why" is my son. My sweet little boy instilled purpose & dedication in my heart the day he was born. I knew I had to better myself for him & I did, with the help of my support system & the staff at BCTC, I was able to make my dreams come true & pursue a career I'm passionate about. I reminded myself everyday he's watching my every move & that I'm doing everything for him! I'm so thankful for KCTCS!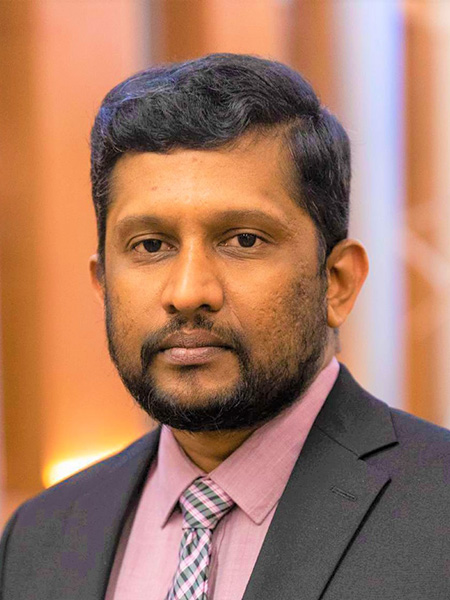 I graduated with my Bachelor of Science in Accounting from the University of Kentucky(UK). It was not an easy journey to become a graduate in a new country as a first-generation, non-traditional, immigrant student. I'm proud to be a BCTC Alumni and beyond grateful to BCTC. I chose BCTC because it was affordable with low cost and maximum benefit. As a transfer student, I got many scholarships from the UK and graduated debt-free. BCTC helped me to learn and develop many skills and prepared me to face and compete with other university students. BCTC gave me opportunities to involve with student organizations and it helped to improve my communication and leadership skills. BCTC provides dedicated excellent service to this community.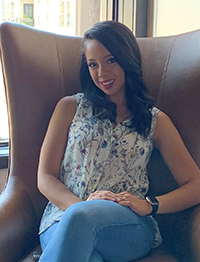 My why is being able to walk across the stage knowing that I did the heavy lifting, my route may not have been traditional, but the finish line is all that matters. My why is to become a business owner to have financial freedom. I look forward to using my marking skills to help my own business grow. I am confident with my degree, hard work, and dedication will help me get there. My why is to encourage and give hope to anyone that can relate to my story. My why is to be the example my younger sisters continue to follow. I want to make my sisters and myself proud for making what seemed to be impossible come to life. I wish to challenge the status quo of what it means to be a brown woman in today's world.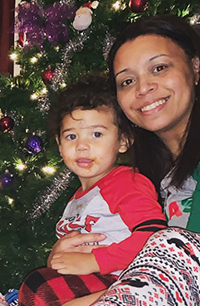 My why? My main motivation in going back to college is my 4 little boys. I am a medical assistant and have been for 10 years. I absolutely love the medical field and all the opportunity in it. It's only right to continue my education and move forward in hopes to be someday be a nurse. With the amount of experience I now have plus a pretty good resume, I do not think I'll have trouble moving forward in becoming a nurse. Also a big part is the pay difference. Being a single mother of course I need to make more money for my sweet boys. I really excited about this process and excited about the outcome!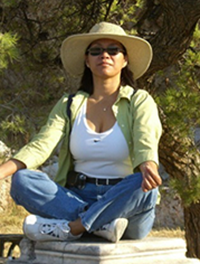 I decided that I wanted to finish something I started almost thirty years ago. There's no better time the present to get it done!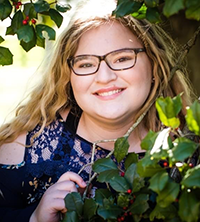 I am attending college to better my future and to do something I enjoy in life.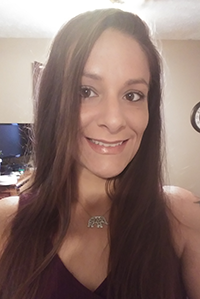 Number one reason going into this college experience is to gain more knowledge on my areas of interests, then make a career out of it. My purpose stems from my passion, with going back to school, I can now fulfill my passion. My kids are living in an age with so much conformity, I want them to have a role model (me) that does and goes after whatever is perceived by the self, not what others say. Educating myself is the best action I can take to do my part in molding a better future for myself, my kids and the world. When I do leave this place, I will have left an acknowledgeable impression on this earth, I want to be known for my achievements and how I gave back. I know strongly that with this journey I am on the right path.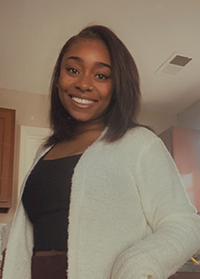 My why is that I pretty much want to live and lead a successful life in the future. I have set goals, but I know that the only way to make sure that I accomplish those goals is to take control now. I wanted to be able to explore my career options to find a job in a career doing something that I love. BCTC could provide me with the best opportunities, a great deal of flexibility and that is especially what I need to slowly ease me towards my goals. I am beyond grateful to have this opportunity!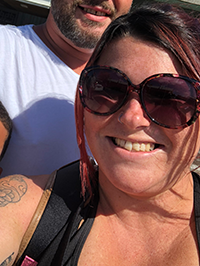 I have a lot of reasons why I decided to come back to college, but my main one is to ensure a better future for my kids, and I. I have two boys, Hayden who is eleven, and Holden who is two. I want them to know that you can always achieve your dreams, and do what you sit your mind to. I want to be able to give them the best life, and I know it's not all about material things either, but I do want to travel with them, and show them places I went as a child. I want to be able to not have to work two jobs just to survive and all the while I'm doing that I am missing out on moment's and memories with them. They are by far my biggest motivators.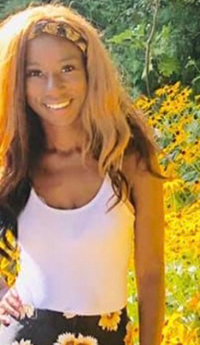 My why is my family not only them but for myself as well. I want to be successful and BCTC gives me the affordable foundation to start my career in the criminal justice field. The staff at bctc have been so supportive of my journey. As a young stay at home mom I had anxiety going back to school but BCTC has made me motivated and comfortable to reach my goals.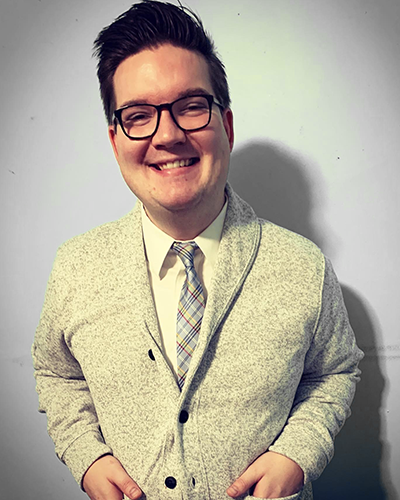 My why is my children and their future. I want to get an education to be the first in my family to graduate college. I want to set an example for my children and their children to come. I want to build a foundation that becomes their stepping point. This is why I have strived to excel at my job and further my education.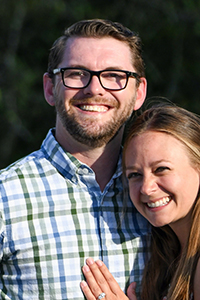 I chose my profession and the North American Racing Academy because I fell in love with horse racing starting at Oaklawn Park in Arkansas in the spring of 2005. At the time I was an undergrad at a four year school in Arkansas on a totally different path. I fell in love with the sport and it ignited a passion so strong that after being in the work force for over 7 years, I quit my job, moved to Kentucky, and enrolled at BCTC in the North American Racing Academy. My two years in the program with Dixie Kendall gave me the foundation I needed to be successful in the thoroughbred industry. I received not only the education needed but also the work ethic required to be successful.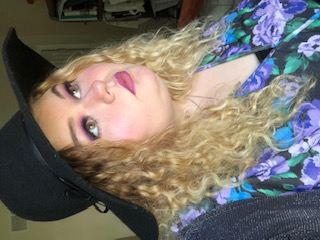 I am in college so my adopted parents know I appreciate all that they have done for me. I want them to be proud of me. I also want to be a good role model for my adopted nieces. I want them to see that even though I have had a rough life I am following my dream. I want them to have someone to look up to who displays their individuality while also going into a professional career. I want them to know they can do anything, even if they feel as though they may not be good at it right off the bat. I want them to know that if "their crazy aunt Becca" can do it, they can too. They can be their own person in a world that seems to encourage conformity,and standards that are unattainable. People are not 2D characters.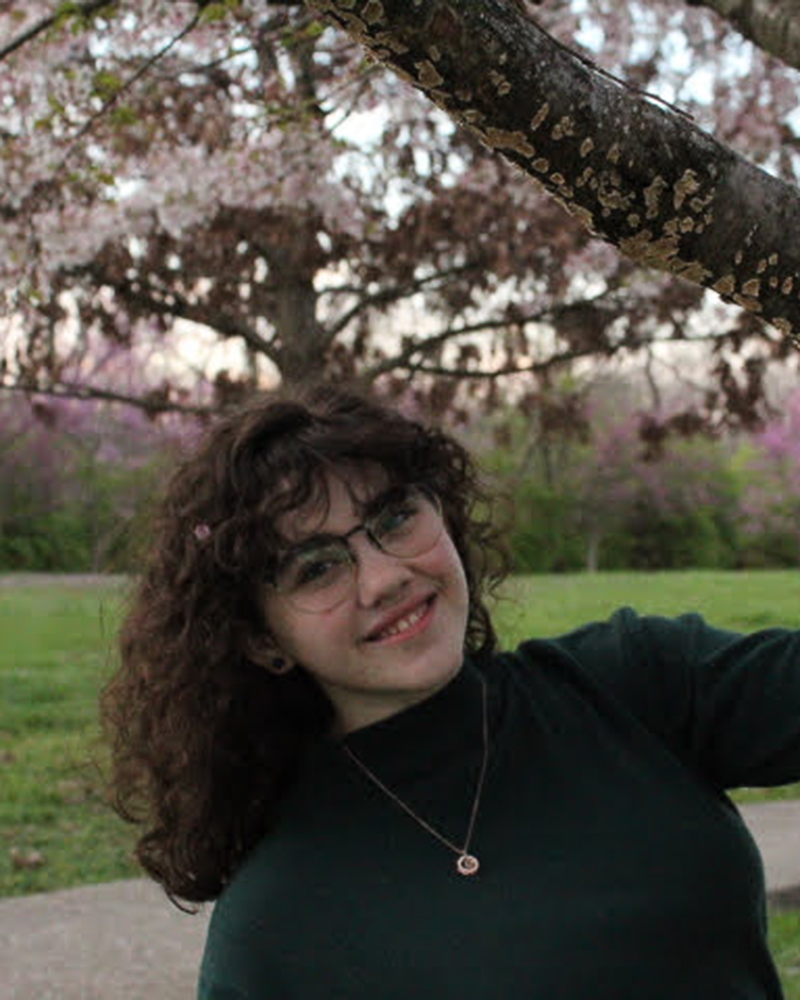 I am attending college because I have lots of things in my life planned out, especially for my career, and by getting a good education then it will make all that easier and more possible.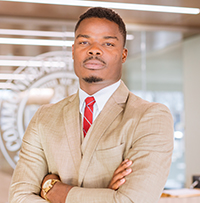 I always wanted to go into government and politics. BCTC provided an atmosphere where I could achieve what I dreamed about. I now work for the Commonwealth of Kentucky and have a master's degree in public administration. I would not have my success story without BCTC.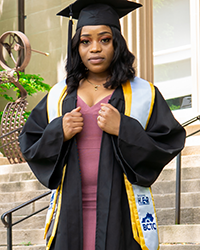 Getting involved at BCTC is why I was successful. I had the honor to serve as the African Student Association President, and I'm so thankful for the love and support ASPIRE and Becoming Her showed me. I came to BCTC not knowing what I wanted to major in. I was wandering around with so many majors in mind with no passion in any of them. But like a family, ASPIRE and Becoming Her walked along my side and guided me into a major I love. Now, I can pursue the career I love.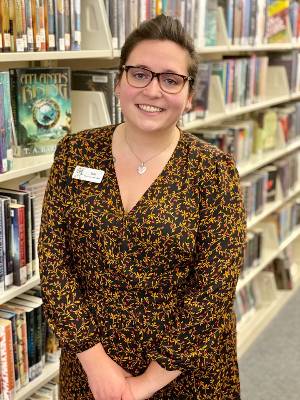 I chose BCTC because I am a first-generation college student. I obtained my AA from BCTC and received my BA from Eastern Kentucky University. Now I am a Youth Services Librarian. I love BCTC and the services they provide. As a freshman at BCTC, I began with some developmental courses that helped me build my confidence and articulate my thoughts. I discovered my love for research and data retrieval from BCTC's eLibrary. I would encourage all students to start at BCTC. There are definite advantages to starting your college experience in a smaller learning community like BCTC, where one can build confidence and prepare themselves alongside instructors who care about students. BCTC prepared me to go places I never knew I could go.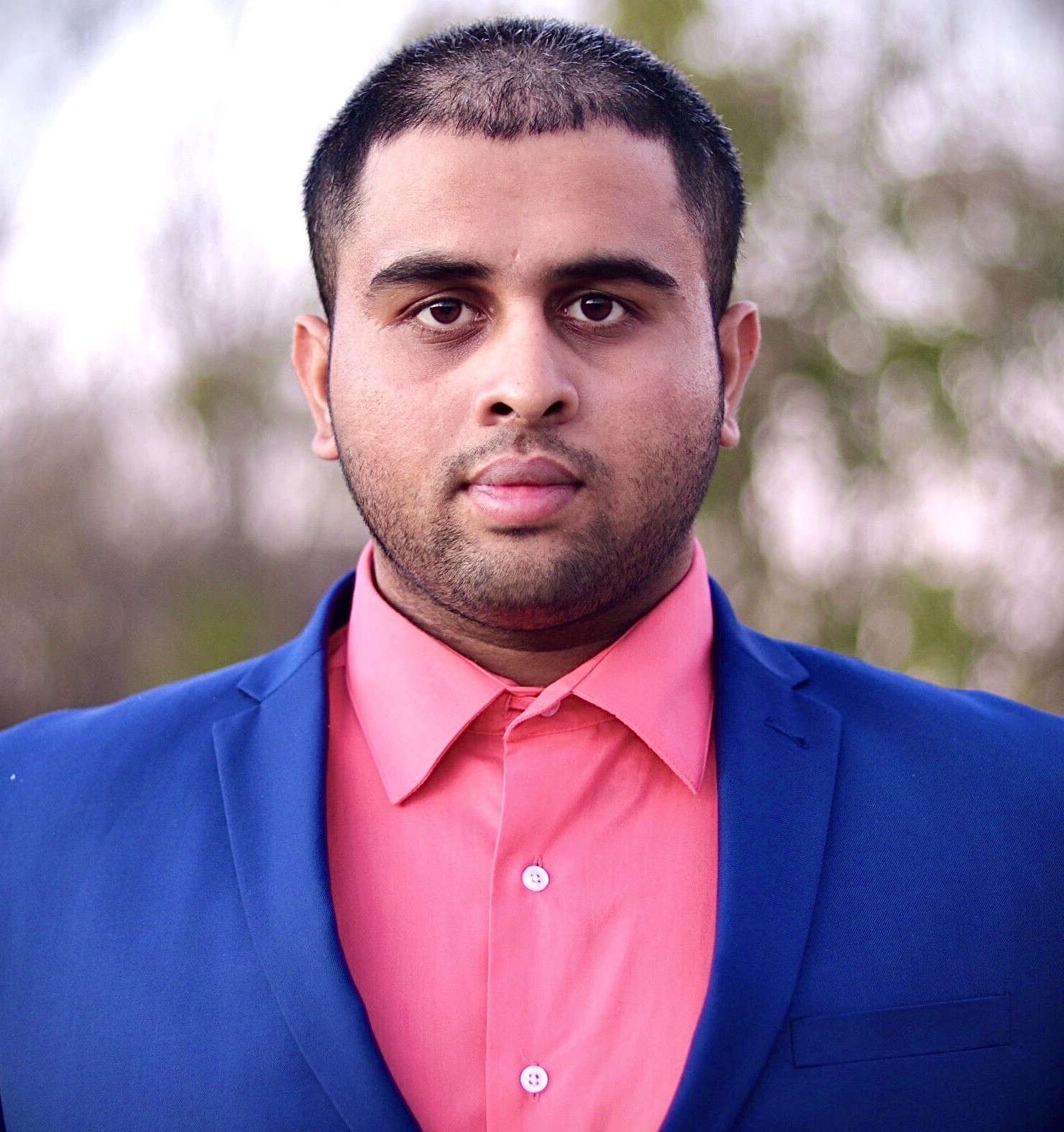 I chose BCTC because I saw my bright future becoming a reality by working in small classes, engaging with students, faculty and staff, last but not least, debt-free when I graduate.
I chose my major and profession as filmmaking to pursue my passion, dream and career. I want to be educated because it will not only help me understand the world, but it will also open my vision. I also want education so I can educate people around me for a better life. I want to strive for better because my parents deserve an easy, better and greater life ahead. I want to strive for better because I believe that I have the power to change the world for better.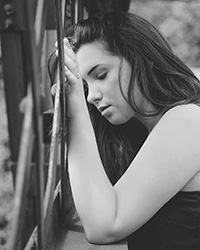 I started my college career at a 4-year that I thought was my dream, but turned out not to be. I transferred to BCTC and continued to pursue a degree. It was a whole different ball game, and I felt like I hit a home run! I kept getting A's, B's... it was so refreshing. I am graduating with an AA, and I am so proud of myself!
Moral of my story: don't feel pressured to go to a four-year college. Choose a place where you feel comfortable and will find success.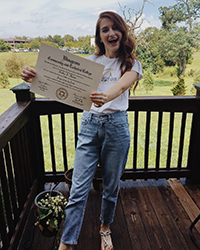 I chose BCTC because I saw that it presented me with the most opportunities and flexibility in my college career. I knew this would be a place that could ease me into the college setting without the stress of the big class sizes and I knew that it could help me continue my educational journey with transfer programs. BCTC was a no-brainer for me and I could not be more grateful for where I am today because of it. Now I am about to graduate from UK with a BA in Communication and have had an opportunity to be intern with the Strategic Communication office for the last two years where I have gained a plethora of experiences in my field. I still think back to many of the classes I took at BCTC and the content that I learned from them.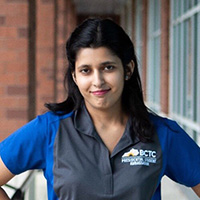 My Graduating class consisted of three that's including myself. University was way too big of a step; instead of a place like Transy or UK, I took a non-traditional move. I chose BCTC because it's a supportive school, and the small class sizes are great. I am not just a statistic here; your professors really care about you and your education. As a first-generation American, BCTC helped me to not feel scared about college and gave me the confidence to be open about where my family is from and not feel judged. I got to know my professors and they got to know me. They encouraged me to take a leap and do a project and low and behold the entire campus knew.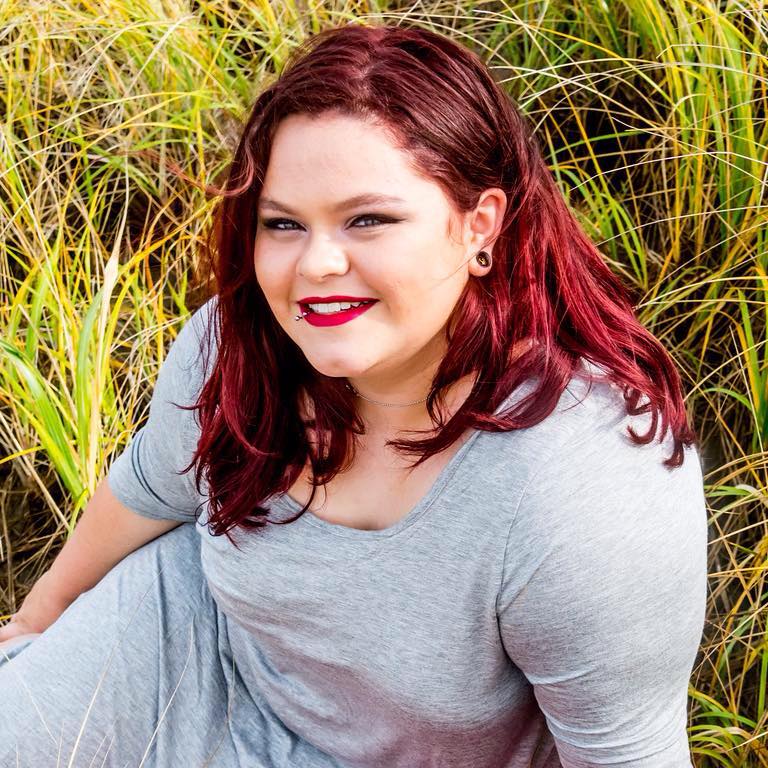 My "why" comes in the form of helping others. After attending BCTC for nearly three years I finally took the biggest step towards my nursing career and got my CNA license. After having worked a job in a nursing home, I realized that caring for others and helping those who needed me was the only thing I ever wanted to do with my life. BCTC gave me the opportunity to explore my career and find joy in both learning and my new career. Why do I attend BCTC? Because I want to have the skills to assist, serve, and care for the amazing and beautiful people in this city.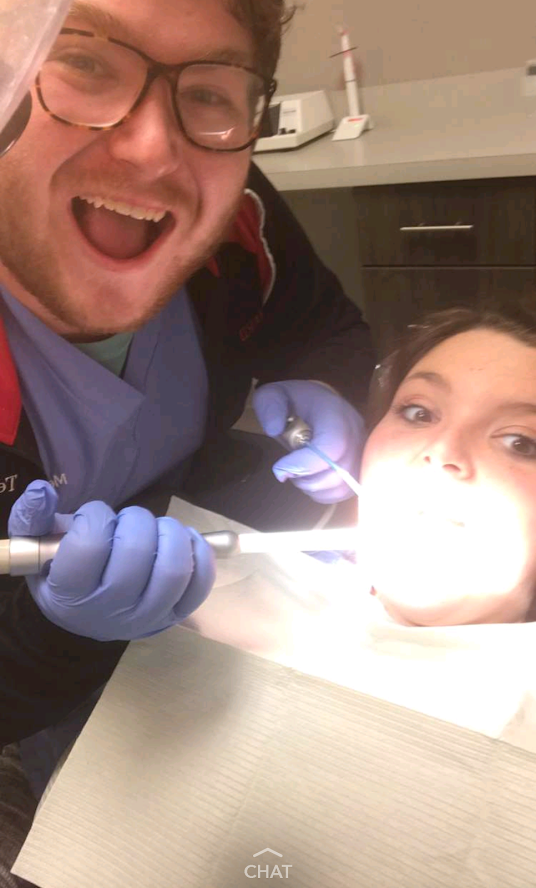 My why is because after attending a local technical college and working in the Dental Field, I realized how much I enjoy working with the public and in an administrative role. The technical college gave me courage to go after what I want to do, and helped me prove to myself that I can finish this education, and that I believe that I will be able to be the best version of myself possible. BCTC has given me the opportunity to continue doing what I love professionally, while I continue to grow educationally. I am so thankful to consistently be backed by educators who want the best for me.
Faculty and Staff Stories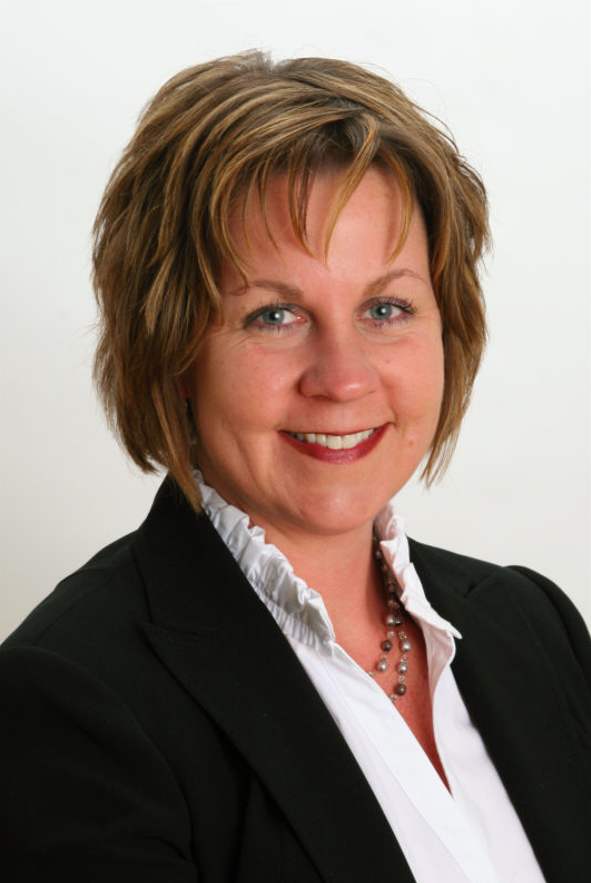 My Why has evolved. As a teenager, I witnessed my father going back to college as an adult learner while working full-time to provide for our family. My father began his career as a Machinist Apprentice and after successful completion of his apprenticeship, he continued to be invested in by his employer over his 40-year career. My Why was further influenced in my first job where I staffed positions for a large employer in our area. There was a disconnect - so many open, high-wage positions, requiring short-term credentials – and so many individuals without the required technical education. I knew I wanted to empower people to attain education to secure jobs and careers that provided a quality of life like the one my father provided me.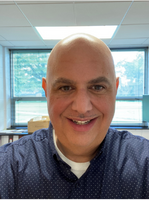 I continue to redevelop my why, but the one thing that has remained constant over the 20 years of working at BCTC is that adult education directly impacts students' lives. Meeting the needs of our diverse student population continues to be a true passion of mine. I have taught hundreds of students over the years and have first-hand experience of education's impact on a person's life. So many students have dramatically changed their lives and moved out of poverty due to increased educational opportunities. I am no longer in the classroom, but I am still directly impacting adult education students by working closely with talented and caring faculty and staff to ensure that programming and courses meet the needs of the students that we serve.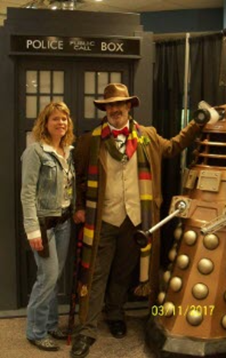 My father died in a tractor accident when I was 8 years old, and I grew up in a single parent household with my mom. As a teenager we lived in a dilapidated house that had no running water, little resources, and one habitable room. My mom taught me that we can walk through dark times in our lives and move beyond suffering. That our value is not based on income, materials, position, or social status. That it is in who we already are. There is nothing that can add to the pricelessness we already possess and nothing that can take it away. That we all are capable and have a purpose. That no job is more important or less important than another. I want to share this amazing inheritance I received with those I am privileged to meet.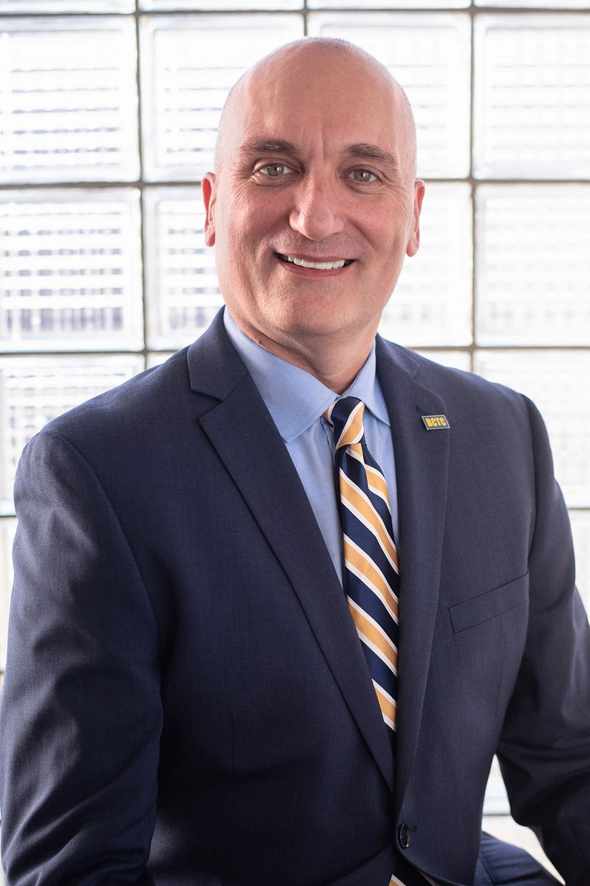 My Why has changed over my 28 years in education. At first, it focused on the empowering aspect of my field of study, communication. Communication is key to both personal and professional success. While the field is as critical as ever, my Why quickly expanded to the challenge of inequity in education. At the heart of the community college mission is meeting students where they are at and supporting their journey to success. If only it was as easy as writing those words. However, it's an ongoing challenge that requires constant focus and flexibility to address the everchanging needs of our students. It is a joy to serve in an office that works to not only break down barriers but also accelerate a student's journey to success.
I started at BCTC as a Dual-Credit student during my junior year of HS. I chose BCTC because it was affordable, and being homeschooled, I wanted to start off in smaller class sizes. Once I became a full-fledged BCTC student I became immersed in the community. I was involved in student organizations, became a tutor and study coach, and friends with my professors. Once I transferred away, I knew I hadn't left BCTC for good. Once I graduated, I came back and joined the strategic communications team to help spread the word of how great of a community BCTC is, and to break the stigma around community colleges.
As a single mother, I registered for classes with my 6 week old baby asleep in the car seat beside of me at BCTC. I was determined to provide a better life for her as well as myself. I knew some sacrifices would need to be made to achieve my academic goals. I became a Ready to Work participant where I was a student worker in the advising office. The support the faculty and staff provided to me was life changing. I graduated from BCTC with an associates degree in arts and transferred to EKU to pursue a degree in social work. I am now working at BCTC as a Ready to Work coordinator where I am now pursuing a masters degree in social work. The difficult times I encountered helped shape me into the woman and mother I am today!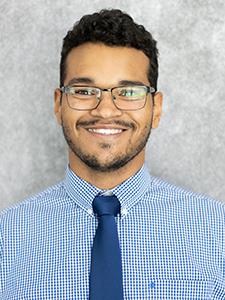 As a first-generation college student coming from a low-income background, I struggled throughout college. Finding a balance between multiple jobs and school seemed impossible at times. Still, I graduated. However, I would not have come close to graduating if not for the kindness and support of other people. I have been fortunate to have mentors, teachers, and family members inspiring me to do more, not only for myself but for those around me. While it seems cliché, the only reason that I am where I am today is because of the selflessness of others. My "Why" is because I know how important support can be, especially when you're struggling. I strive to make a difference in the lives of others just as others have made a difference in mine.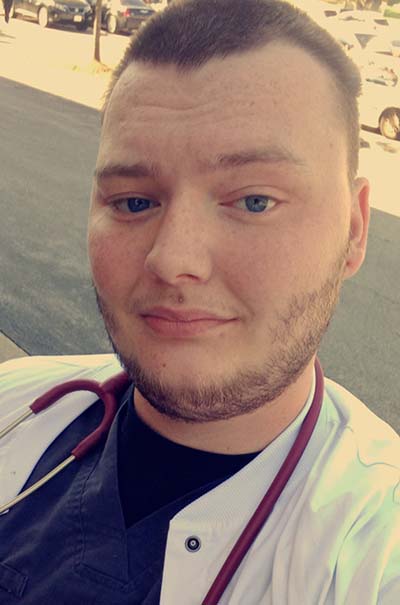 My why is because I want to pave the way for future generations to do bigger and better things than my generation. Every time that I talk to students I can see a spark in their eyes, eager to learn the tools they need to build a better world. I guess that it is just my way of giving back to the community. I certainly would have wanted the same when I was in their shoes not too long ago.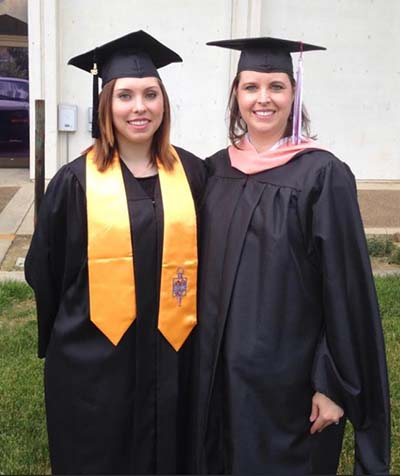 In 1995, was a young mother with a year of college completed. I needed to get out of school quickly and start working. Dental Hygiene was perfect for that. I graduated in 1998 from Lexington Community College with an Associate in Applied Science degree in Dental Hygiene and immediately found a job that had good pay and flexible hours for my family. Eventually, I was hired to work at BCTC in 2008 as an adjunct faculty and then full time faculty in 2010. My daughter began taking classes at BCTC while in high school, and then attended one year full time after graduation, finishing her Associate in Arts degree in 2015. I am proud to have come full circle at BCTC, and now I can help students to better their lives.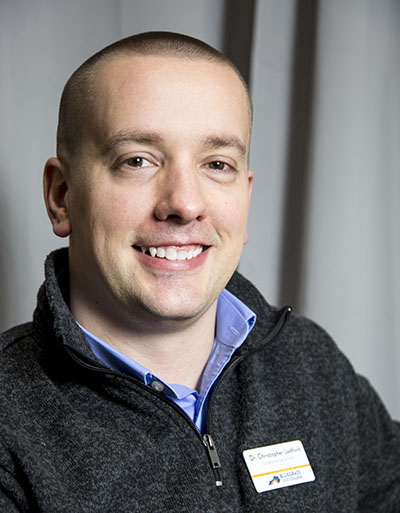 I once heard that good teachers affect eternity. I believe this profound sentiment and I think it applies to all student support personnel. I know I am where I am because I had good teachers, advisors, and mentors. They believed, cared, and inspired. They impacted my life and helped me to the finish line. Along the way, I chose higher education because I want to carry that impact forward. I knew BCTC was the ideal place to put down roots because employees are encouraged to put students first. My goal is for every data report I write, student success meeting I attend, or class I teach to make a difference for our students. What we do matters. We all have the power to affect eternity. Look no further than me for proof.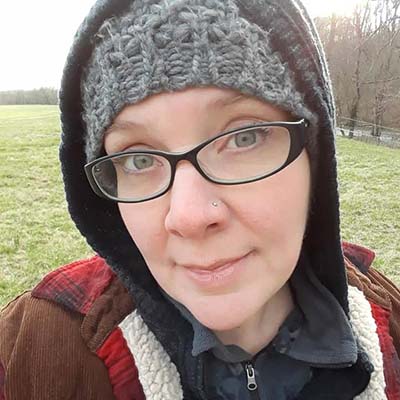 After working on freelance film projects after graduating from Regent University with my Masters in Arts in Film Post Production, I worked for a number of years in production, but I wanted to return to Kentucky to be close to family and was so pleased to find my place at BCTC. Working with students has brought so much meaning to my day to day life, and is so rewarding and to be able to see them win awards, find their passion, and go on to thrive in the field of filmmaking makes me proud. Being around these creative minds and watching them realize their ideas is my why.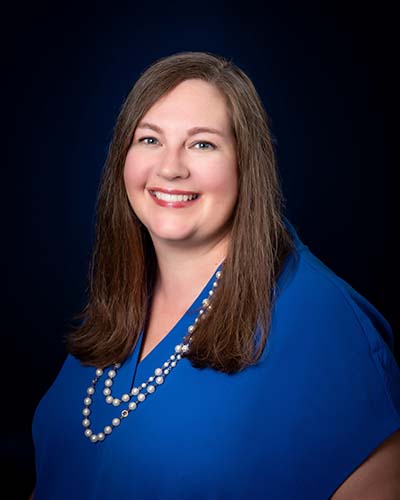 Shortly after beginning as a part-time student, both my kids started their college lives. After being a parent & a student, I realized navigating college life can be a challenge. The longer I have been at BCTC the more I have attempted with encouragement from the college. From joining the Presidential Student Ambassador program to running for Student Government President, I have learned an abundance of knowledge & developed into a more confident person. BCTC honored me by hiring me full-time as an administrative assistant. I am finally able to have the life I dreamed of and help staff, faculty & students full time while helping to make a better life for my family. BCTC is like an extended family that I get to help every day.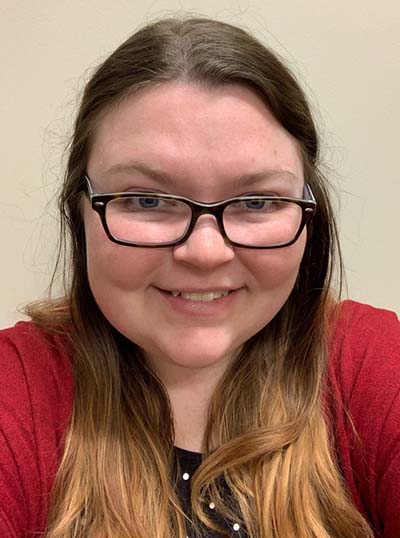 I have always been passionate about education. While studying for my undergraduate degrees at UK, I was fortunate enough to work as a student assistant. I saw the impact education has every day in the community, as well as watching students' confidence grow as they learn more and more. I have always wanted to bring my love of education to an institution and watch students learn and grow and have been fortunate enough to join the ranks here at BCTC!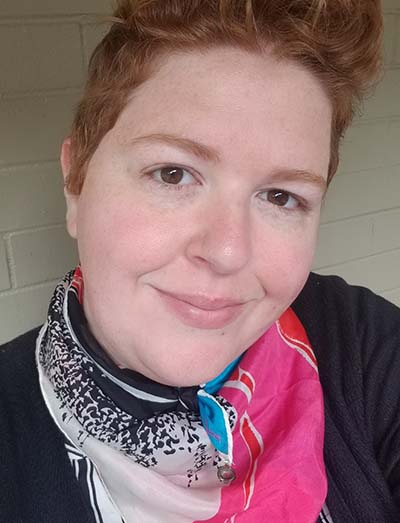 I chose to work at BCTC Workforce Solutions. I started two days before the first 2020 COVID lockdown. Here's my why: When I graduated from Transylvania University, I had well over $60,000 in student loan debt. I value my liberal arts education, but I wouldn't wish this debt onto anyone. And, I'm a dedicated lifelong learner. Education is something that doesn't stop after college. Everyone should have access to education, even if it's not by traditional means. Workforce Solutions offers alternative paths to success. Post-college, my focus has always been on creating the conditions for success. And now that I work for BCTC Workforce Solutions, I have the opportunity to share! To inform! To show a different path! To see others succeed!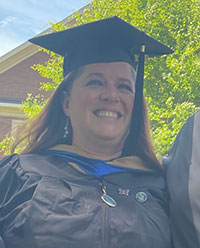 After graduation I worked for 6 years in both primary care and woman's care using the skills I obtained through the Medical Assisting program at BCTC. In 2015 I started teaching at BCTC as the Medical Assisting Instructor and Coordinator. I have been blessed to do what I love and now teach what I love. Since then I have continued my education and received my bachelor degree in Healthcare Administration and recently received my MBA in Healthcare Administration. I continue to work as the Medical Assisting Coordinator helping those achieve their dream!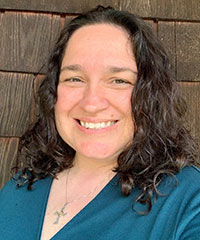 I am a First Generation Alumni and Staff. My why began as a student. I did not know about grant and scholarship opportunities as no one had been to college in my family. I began college at 20 years old with a GED, worked full-time and had a young son in the home. I found out with the Financial Aid provided I could afford college. I did well in classes and was invited to join Phi Theta Kappa Honor Society. I had a wonderful experience and had caring instructors. It was difficult managing home, work and school but I was determined to earn a degree. After graduating, I was hired full time. With a few promotions and I now serve as the Disability Support Services Testing Coordinator, it is my joy serving and getting to know students.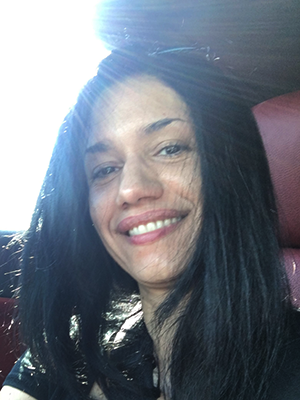 I was born and raised in Santo Dominigo, Dominican Republic. Moved to the United States with big dreams of becoming a professional Chef. I see these big dreams in our students daily. In my three year tenure with BCTC, I have had the opportunity to build strong relationships with my colleagues in an effort to continue to provide our students with a great experience and quality education. My greatest accomplishment has been the development and implementation of the Cultural Competency Certification Program with Erin Howard, Dr. Iddah Otieno, and Dr. Steven White. This program will be made available to students in the Spring of 2021. This effort will benefit our students as much as it has been benefiting our faculty and staff.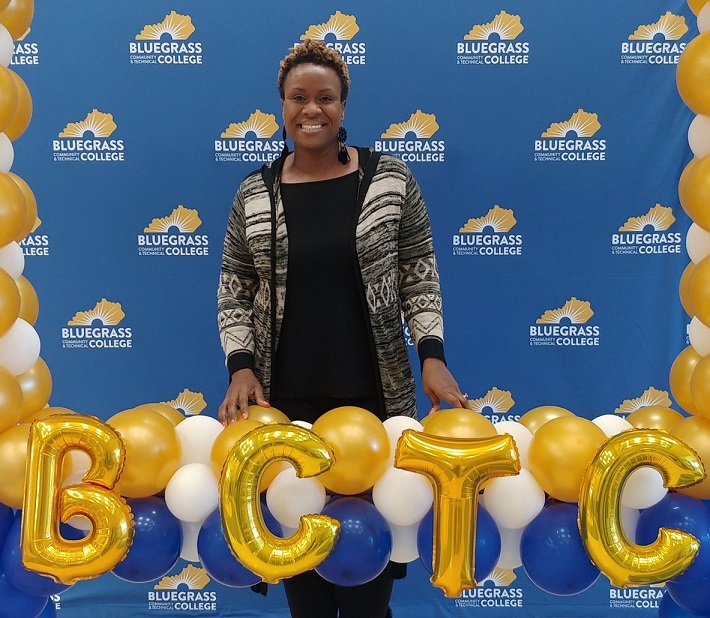 Having grown up the youngest of 7 children in Memphis TN, education was always stressed in my family. I had an amazing opportunity to attend Kentucky State University for undergraduate studies, followed by attending The University of Nebraska-Lincoln for graduate school. These two distinct institutions offered totally different perspectives on the "real world" and education. My why is to educate my students in such a way that NO one ever feels that they are inferior or less than another. I want them to be prepared when they exit the halls of BCTC and enter our communities feeling knowledgeable and worthy to compete and complete the tasks that await them. I remind them that they are BCTC capable and STRONG!!!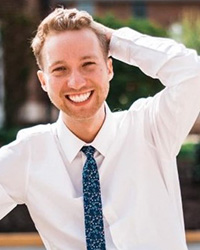 I was a student at BCTC before transferring to UK. When I graduated from UK, I was so excited to make a full circle and begin my professional career here. I love BCTC because it is a place where everybody is welcome. BCTC gives real people a second chance at the lives they deserve by working closely with our mission statement. I was not considered to be the "type of person to go to BCTC" by my peers and educators when I was in high school. I was actually discouraged by many of them when I shared my decision. However, I wanted to show people that BCTC is so much more than what they thought. Bluegrass Community and Technical College is a starting point for the rest of your life.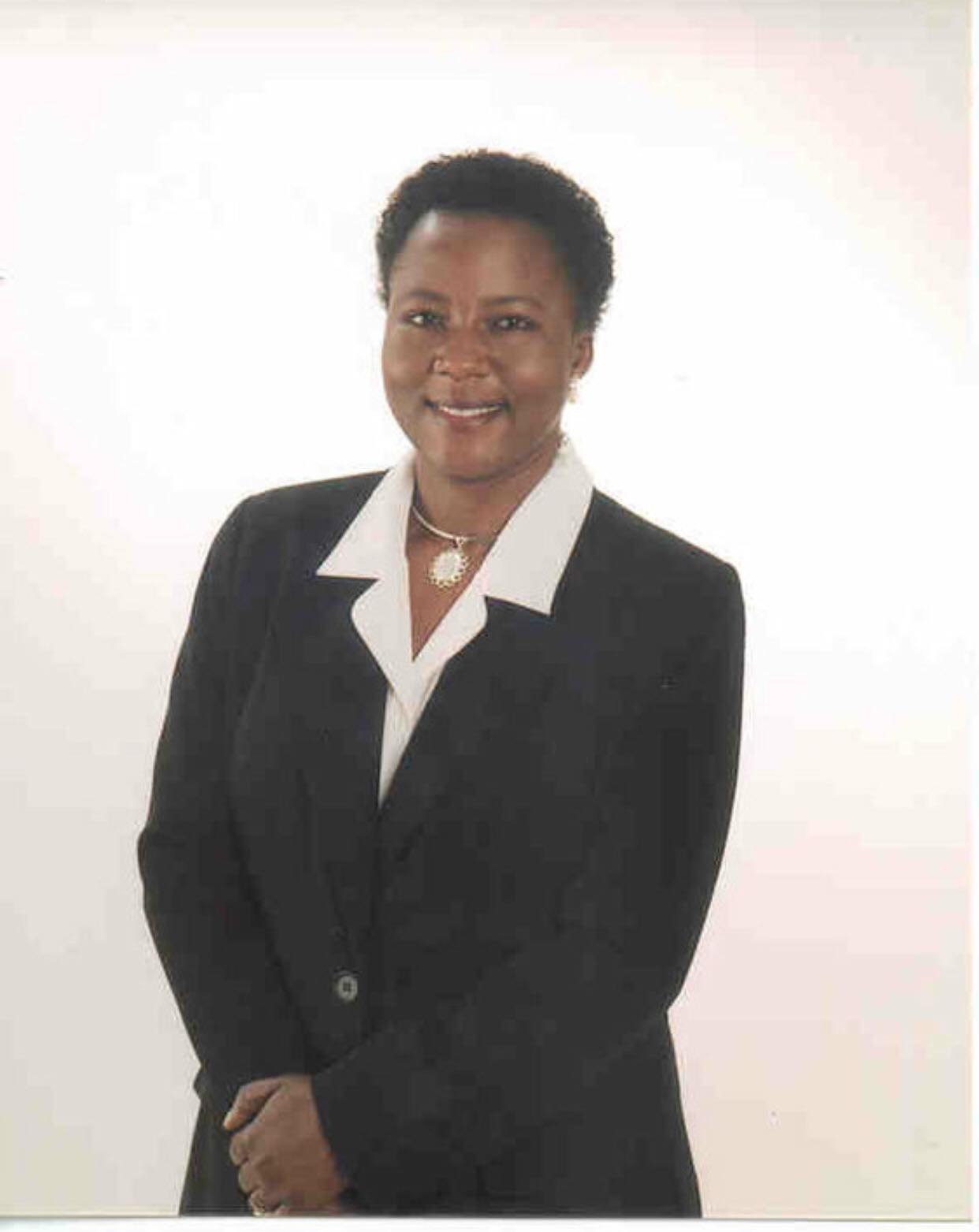 I was born and raised in the East African country of Kenya. My American journey began right here in the Commonwealth of Kentucky. It is here that I have raised my children and found my career calling as a professor of English and African Studies and director of Kenya Exchange Program. "My Why" is that BCTC has offered me a platform to expose my colleagues and students to other cultures of the world through educational travel, curriculum development, and cultural competency training program. BCTC is the first college within KCTCS to partner with African institutions of higher education. Plans are underway to explore ways of teaching our courses abroad, and I am thrilled to work with our new president to make this happen for our school.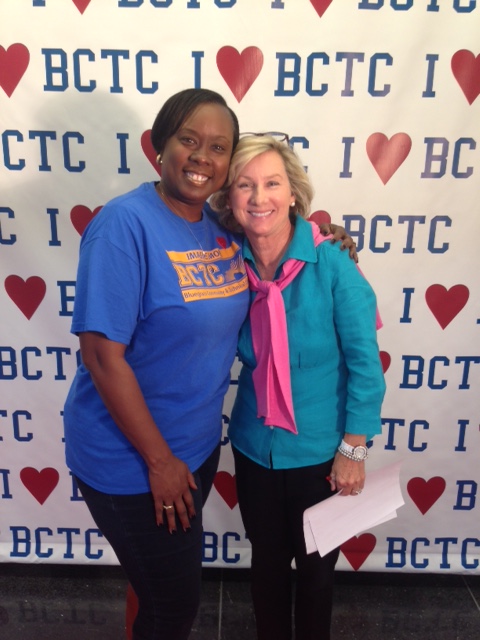 Why I love BCTC is because of the great dental hygiene program here :) We have the greatest students and faculty/staff so coming to work is a pleasure. I admire my students so much because they have overcome many obstacles and responsibilities to pursue this demanding career. When work becomes something you love then you know it is your calling.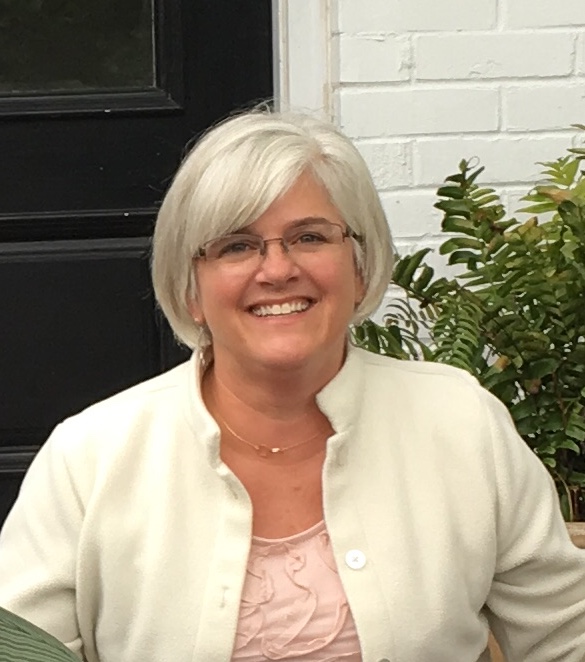 I was a dental hygiene student 32 years ago when BCTC was LCC. I had a wonderful career as a clinician, but in 2007, I came full circle and am back where I started, mentoring and training younger and non-traditional students in dental hygiene. I thought it was just going to be a "job" with benefits, which I needed at the time. But it has become so much more with benefits for me that I never imagined. I am such a better person for having worked with all these students. They have taught me so much more than I have taught them. I love being here for them.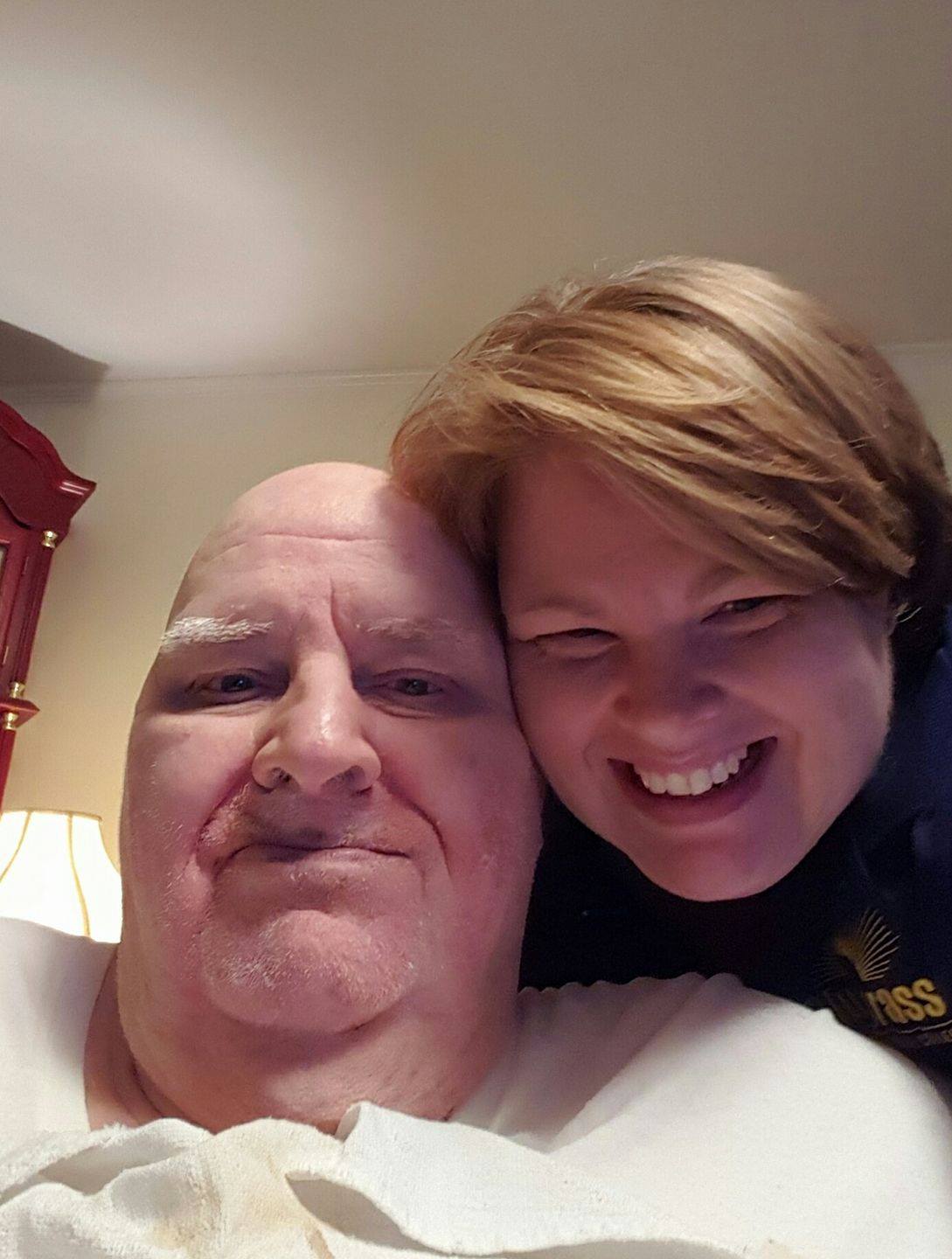 My "why" is all thanks to my dad, Murl F. McCord who attended the Leestown campus after his factory job re-located out of the country. While a student he worked nights as a housekeeper so on Fridays my mom and I would drive up to have dinner with him. I still remember running up to the Cosmetology classroom where I would find him cleaning the floors. After his graduation he was then hired by the regional office (now building B) where he oversaw the shipping and receiving for not only the Leestown campus but also all the area tech centers in central Kentucky. I followed my dad's footsteps in becoming a student and a staff member. BCTC has always been a part of my life and I'm happy to work where it feels like "home."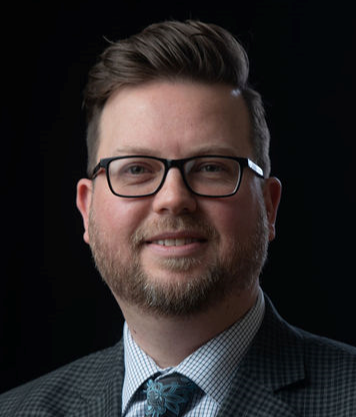 I'm one of the lucky few who found my "why" early. While in graduate school at UK, I was advising first time freshman and felt the passion for education. Since then there is no question as to "why" I'm here at BCTC in Winchester. I get to see our students around town succeed every day. They are working as medical assistants at Clark Regional Medical Center, industrial engineers at Infiltrator Water Technologies, and teachers in our public schools, just to name a few. My "why" is knowing that I was a small part of their success.
Donor Stories
IT Project Coordinator- Projects, Analysis, & Development
Several years ago, I volunteered at a local drug and alcohol recovery center. As I learned more about substance use and the recovery process, I realized a need for clients to be able to continue their education to improve employability. When my son Nick passed away from a drug overdose just over three years ago, my family and I started the Nick Parrish Scholarship of Hope through the BCTC Foundation. My family is proud to have awarded three scholarships to worthy BCTC students. I believe in the mission of BCTC and am proud that my passion for community and technical college programs and those in recovery met to honor my son's memory.
Director of Advocacy and Community Relations
I give to BCTC because as a retired teacher, I want a good education to be available to anyone who has a desire to better themselves. I give a scholarship in honor of my parents because they were my first teachers-teachers who never stopped urging me to be a better person, to never stop learning and to always encourage others to be their best self.
Professor and Coordinator of Dental Hygiene
I give because I see first-hand how much we do at BCTC with so little money. It is easy to give when I do pay roll deduction as I don't even have to think about it. I have given to UK since I graduated in 1978 and I feel we need it so much more here so it's a no-brainer for me.
Associate Vice President for Institutional Development
I am so grateful for our faculty, staff, and students at Bluegrass. Our student success stories are so inspiring and I really believe in the mission of community and technical colleges. Our employees are so dedicated to our students and helping them to achieve their goals and find a better way of life whether they encounter them in the classroom or on campus as a part of their job duties. As a single mother of four sons, I witnessed firs-hand the passion and commitment that our folks have to our students as two of my sons graduated from our programs going on to careers and furthering their education. Family, both my work family and the experiences of my own family at BCTC inspire me to give back so that more students can succeed and build a better life for their families!
Director of Libraries and Tutoring, Coordinator for Library Technology Program
I believe in the mission of BCTC, and am so honored to be a part of that mission. After working with our students for the past 17 years, I have seen, many times, the impact completing educational goals can make on a life. Our students come to us with many different goals and challenges. However, they all have one thing in common ... to create a better life for themselves and their families. I want to be a part of helping them achieve their goals, and one way to do that is by giving back to the college that has given so much to others, and to me.
PhD, President/CEO
I choose to make a gift to my college because it is an important way to put students first. I know that speaking of my personal commitment to BCTC matters when I ask donors to support the transformative work that we do here. Others dollars, combined with my own, allow us to provide financial aid, world-class teaching and innovative programming that helps our students develop the skills and the confidence necessary to reach their goals and achieve their dreams.