Our BCTC Why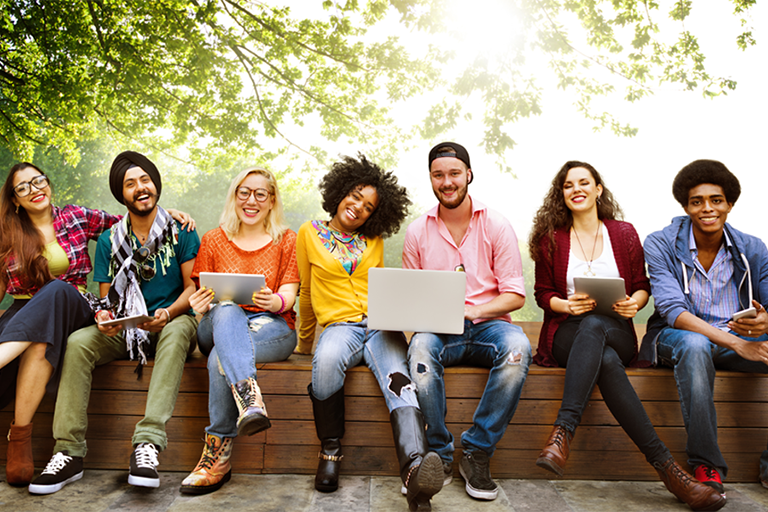 ​Read a collection of "whys" that reveal who we are as a college. We hope you will enjoy reading the stories and add your own story. ​
Brack Duncan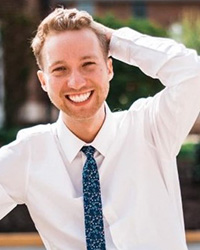 I was a student at BCTC before transferring to UK. When I graduated from UK, I was so excited to make a full circle and begin my professional career here. I love BCTC because it is a place where everybody is welcome. BCTC gives real people a second chance at the lives they deserve by working closely with our mission statement. I was not considered to be the "type of person to go to BCTC" by my peers and educators when I was in high school. I was actually discouraged by many of them when I shared my decision. However, I wanted to show people that BCTC is so much more than what they thought. Bluegrass Community and Technical College is a starting point for the rest of your life.
Dr. Iddah Otieno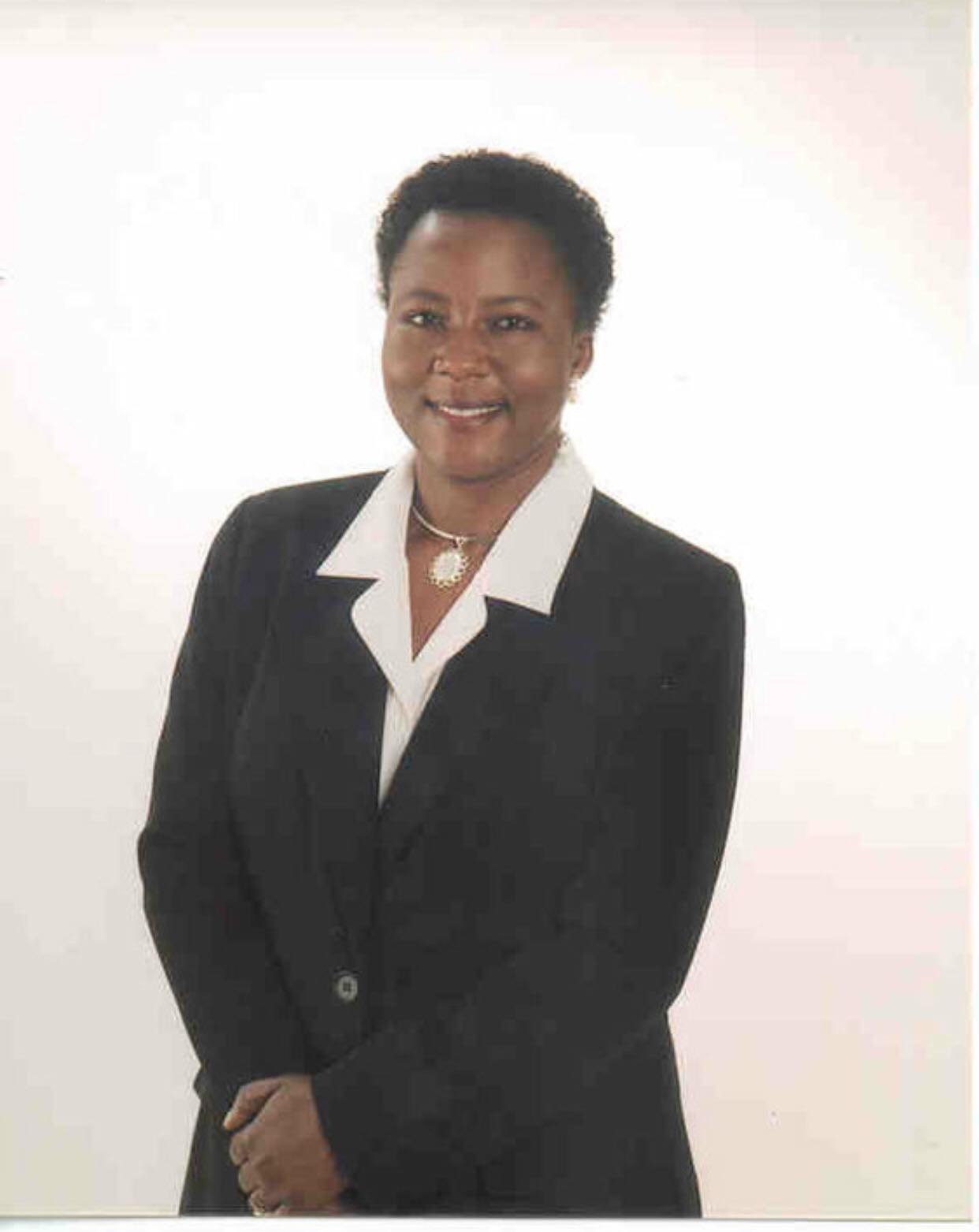 I was born and raised in the East African country of Kenya. My American journey began right here in the Commonwealth of Kentucky. It is here that I have raised my children and found my career calling as a professor of English and African Studies and director of Kenya Exchange Program. "My Why" is that BCTC has offered me a platform to expose my colleagues and students to other cultures of the world through educational travel, curriculum development, and cultural competency training program. BCTC is the first college within KCTCS to partner with African institutions of higher education. Plans are underway to explore ways of teaching our courses abroad, and I am thrilled to work with our new president to make this happen for our school.
Janella Spencer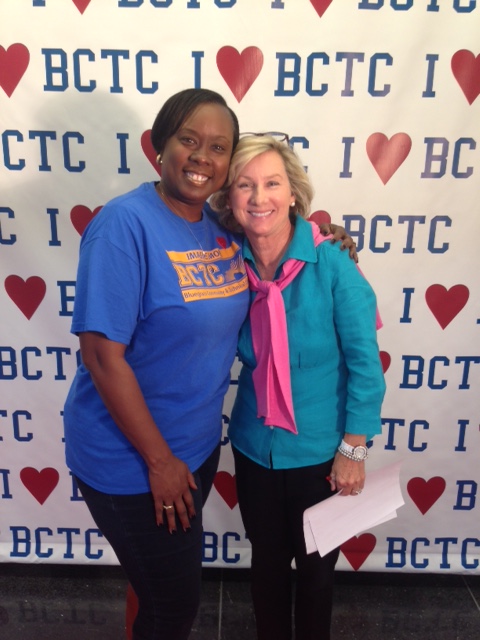 Why I love BCTC is because of the great dental hygiene program here :) We have the greatest students and faculty/staff so coming to work is a pleasure. I admire my students so much because they have overcome many obstacles and responsibilities to pursue this demanding career. When work becomes something you love then you know it is your calling.
Melissa Kemp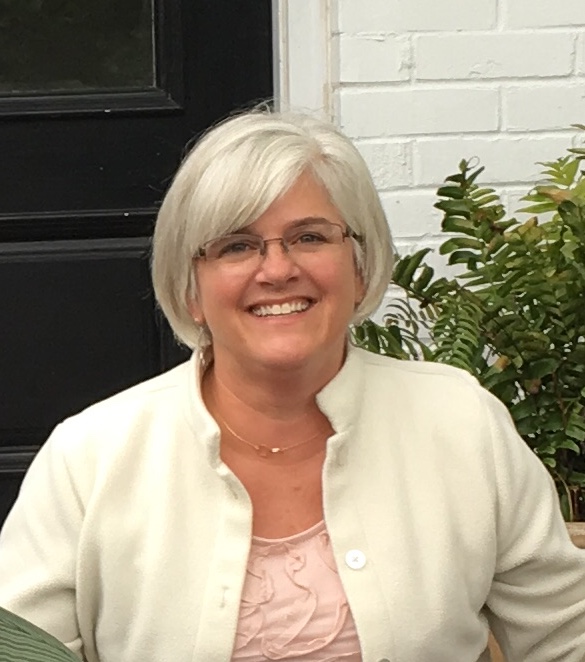 I was a dental hygiene student 32 years ago when BCTC was LCC. I had a wonderful career as a clinician, but in 2007, I came full circle and am back where I started, mentoring and training younger and non-traditional students in dental hygiene. I thought it was just going to be a "job" with benefits, which I needed at the time. But it has become so much more with benefits for me that I never imagined. I am such a better person for having worked with all these students. They have taught me so much more than I have taught them. I love being here for them.
Deanna Birney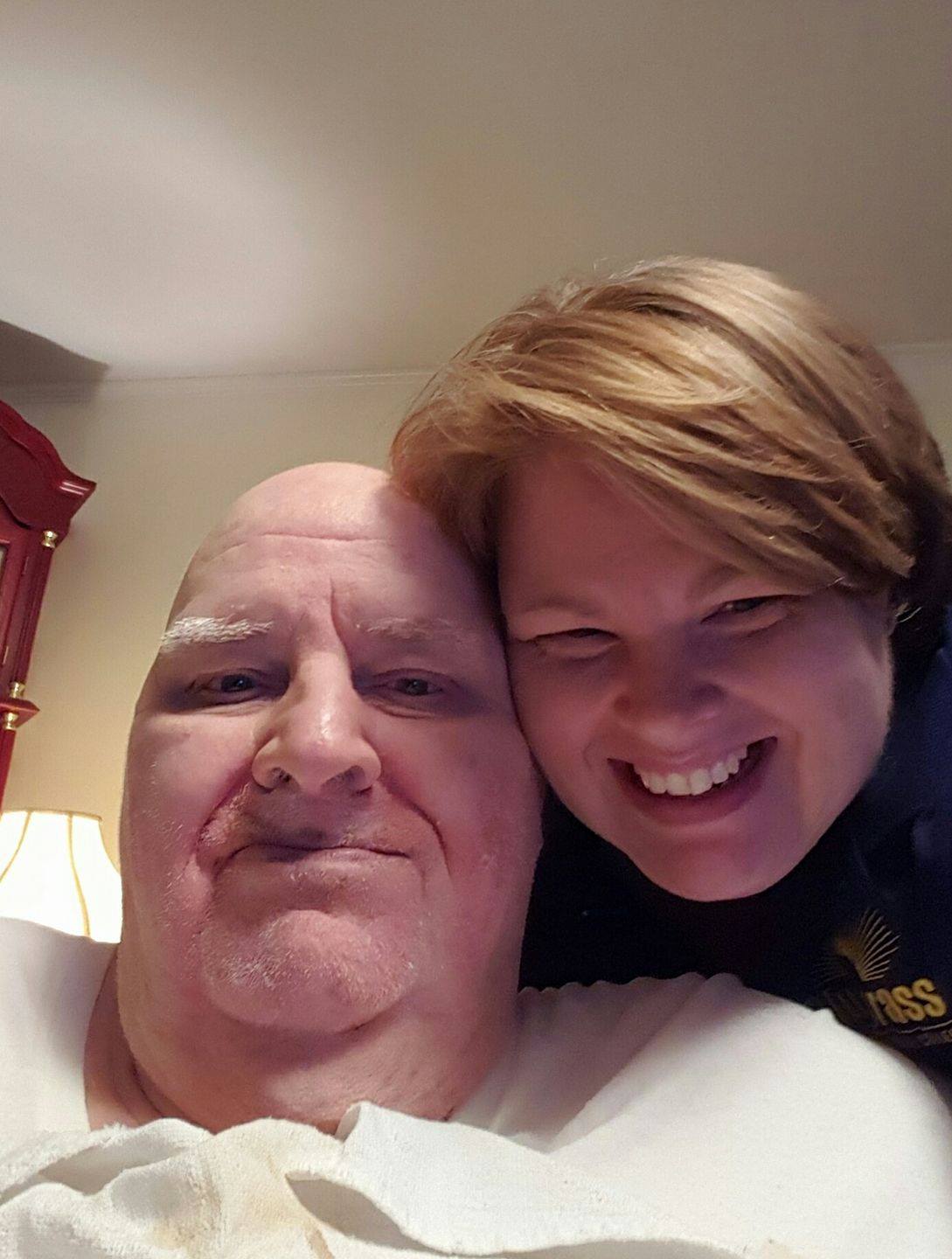 My "why" is all thanks to my dad, Murl F. McCord who attended the Leestown campus after his factory job re-located out of the country. While a student he worked nights as a housekeeper so on Fridays my mom and I would drive up to have dinner with him. I still remember running up to the Cosmetology classroom where I would find him cleaning the floors. After his graduation he was then hired by the regional office (now building B) where he oversaw the shipping and receiving for not only the Leestown campus but also all the area tech centers in central Kentucky. I followed my dad's footsteps in becoming a student and a staff member. BCTC has always been a part of my life and I'm happy to work where it feels like "home."
Bruce Manley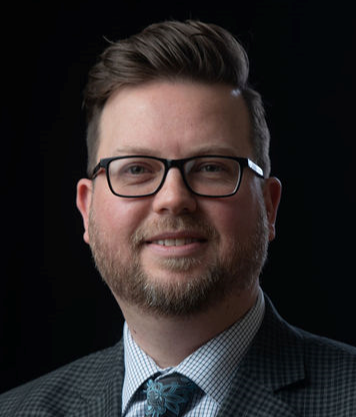 I'm one of the lucky few who found my "why" early. While in graduate school at UK, I was advising first time freshman and felt the passion for education. Since then there is no question as to "why" I'm here at BCTC in Winchester. I get to see our students around town succeed every day. They are working as medical assistants at Clark Regional Medical Center, industrial engineers at Infiltrator Water Technologies, and teachers in our public schools, just to name a few. My "why" is knowing that I was a small part of their success.
Caitie Perry-Lamb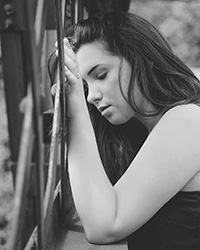 I started my college career at a 4-year that I thought was my dream, but turned out not to be. I transferred to BCTC and continued to pursue a degree. It was a whole different ball game, and I felt like I hit a homerun! I kept getting A's, B's... it was so refreshing. I am graduating with an AA, and I am so proud of myself!
Moral of my story: don't feel pressured to go to a four-year college. Choose a place where you feel comfortable and will find success.
Hollye Issac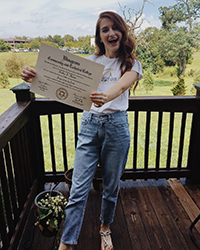 I chose BCTC because I saw that it presented me with the most opportunities and flexibility in my college career. I knew this would be a place that could ease me into the college setting without the stress of the big class sizes and I knew that it could help me continue my educational journey with transfer programs. BCTC was a no-brainer for me and I could not be more grateful for where I am today because of it. Now I am about to graduate from UK with a BA in Communication and have had an opportunity to be intern with the Strategic Communication office for the last two years where I have gained a plethora of experiences in my field. I still think back to many of the classes I took at BCTC and the content that I learned from them.
Tahreem Ali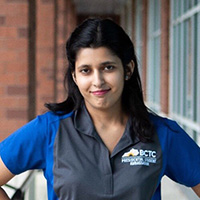 My Graduating class consisted of three that's including myself. University was way too big of a step; instead of a place like Transy or UK, I took a non-traditional move. I chose BCTC because it's a supportive school, and the small class sizes are great. I am not just a statistic here; your professors really care about you and your education. As a first-generation American, BCTC helped me to not feel scared about college and gave me the confidence to be open about where my family is from and not feel judged. I got to know my professors and they got to know me. They encouraged me to take a leap and do a project and low and behold the entire campus knew.
Victoria Roberts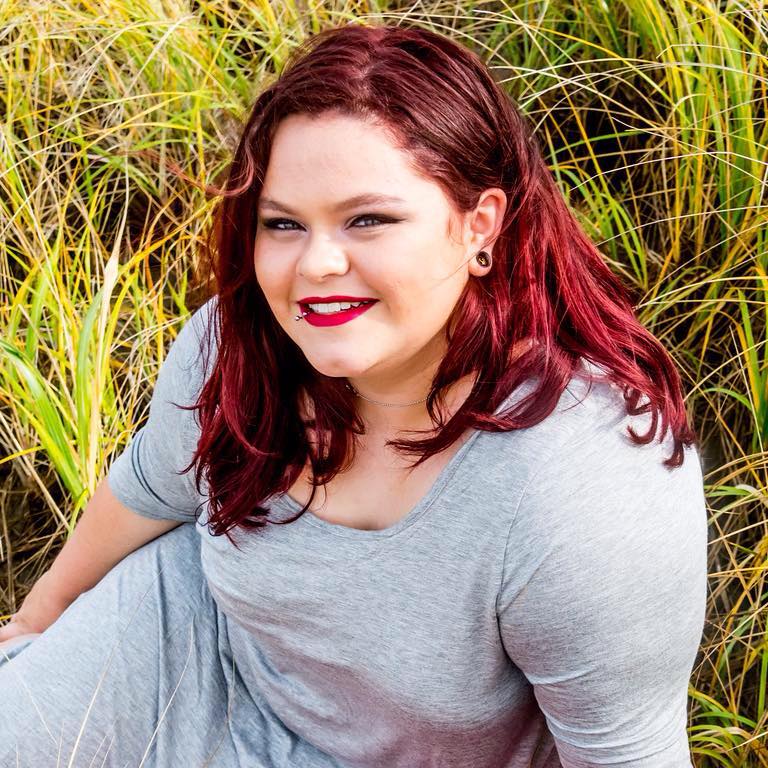 My "why" comes in the form of helping others. After attending BCTC for nearly three years I finally took the biggest step towards my nursing career and got my CNA license. After having worked a job in a nursing home, I realized that caring for others and helping those who needed me was the only thing I ever wanted to do with my life. BCTC gave me the opportunity to explore my career and find joy in both learning and my new career. Why do I attend BCTC? Because I want to have the skills to assist, serve, and care for the amazing and beautiful people in this city.
Christopher Ward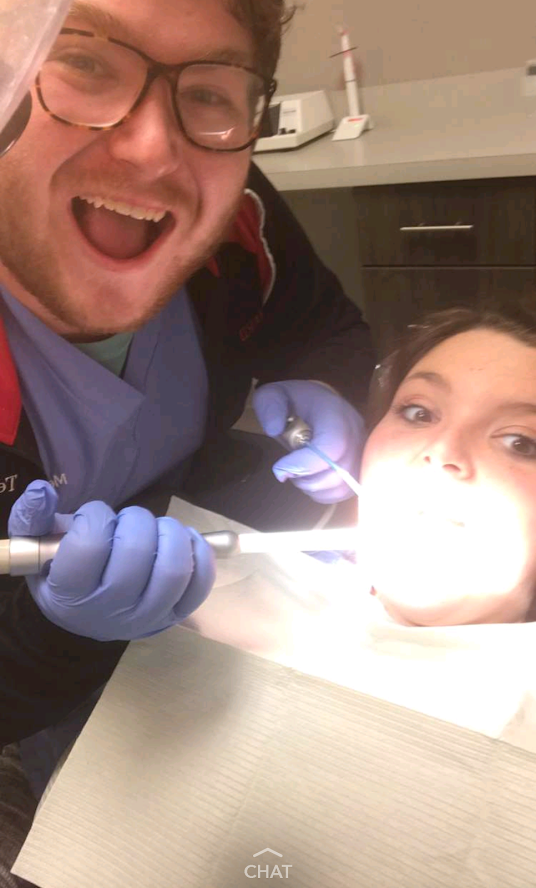 My why is because after attending a local technical college and working in the Dental Field, I realized how much I enjoy working with the public and in an administrative role. The technical college gave me courage to go after what I want to do, and helped me prove to myself that I can finish this education, and that I believe that I will be able to be the best version of myself possible. BCTC has given me the opportunity to continue doing what I love professionally, while I continue to grow educationally. I am so thankful to consistently be backed by educators who want the best for me.
Laura Parrish
IT Project Coordinator- Projects, Analysis, & Development
Several years ago, I volunteered at a local drug and alcohol recovery center. As I learned more about substance use and the recovery process, I realized a need for clients to be able to continue their education to improve employability. When my son Nick passed away from a drug overdose just over three years ago, my family and I started the Nick Parrish Scholarship of Hope through the BCTC Foundation. My family is proud to have awarded three scholarships to worthy BCTC students. I believe in the mission of BCTC and am proud that my passion for community and technical college programs and those in recovery met to honor my son's memory.
JoEllen Reed
Director of Advocacy and Community Relations
I give to BCTC because as a retired teacher, I want a good education to be available to anyone who has a desire to better themselves. I give a scholarship in honor of my parents because they were my first teachers-teachers who never stopped urging me to be a better person, to never stop learning and to always encourage others to be their best self.
Janella Spencer
Professor and Coordinator of Dental Hygiene
I give because I see first-hand how much we do at BCTC with so little money. It is easy to give when I do pay roll deduction as I don't even have to think about it. I have given to UK since I graduated in 1978 and I feel we need it so much more here so it's a no-brainer for me.
Deb Catlett
Associate Vice President for Institutional Development
I am so grateful for our faculty, staff, and students at Bluegrass. Our student success stories are so inspiring and I really believe in the mission of community and technical colleges. Our employees are so dedicated to our students and helping them to achieve their goals and find a better way of life whether they encounter them in the classroom or on campus as a part of their job duties. As a single mother of four sons, I witnessed firs-hand the passion and commitment that our folks have to our students as two of my sons graduated from our programs going on to careers and furthering their education. Family, both my work family and the experiences of my own family at BCTC inspire me to give back so that more students can succeed and build a better life for their families!
Terry Buckner
Director of Libraries and Tutoring, Coordinator for Library Technology Program
I believe in the mission of BCTC, and am so honored to be a part of that mission. After working with our students for the past 17 years, I have seen, many times, the impact completing educational goals can make on a life. Our students come to us with many different goals and challenges. However, they all have one thing in common ... to create a better life for themselves and their families. I want to be a part of helping them achieve their goals, and one way to do that is by giving back to the college that has given so much to others, and to me.
Koffr C. Akakpo
PhD, President/CEO
I choose to make a gift to my college because it is an important way to put students first. I know that speaking of my personal commitment to BCTC matters when I ask donors to support the transformative work that we do here. Others dollars, combined with my own, allow us to provide financial aid, world-class teaching and innovative programming that helps our students develop the skills and the confidence necessary to reach their goals and achieve their dreams.