Graduation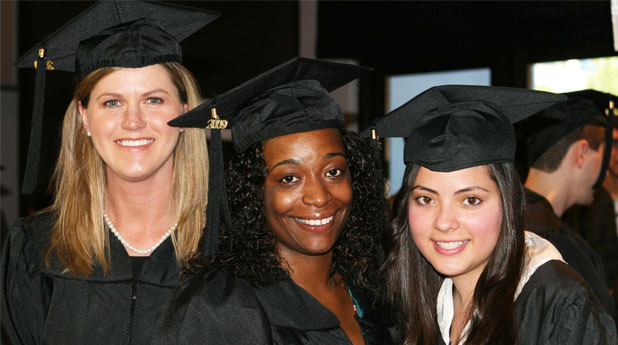 Congratulations! The BCTC Graduation Activities Committee would like to invite you, your family, and friends to participate in the graduation activities for 2023. For your reference, we have put together the following schedule of events related to the graduation activities.
Credentials
Credentials are not issued at the ceremony. They will be mailed to the address indicated in your self-service account approximately eight weeks after the ceremony.
Rehearsal
In preparation for the graduation ceremony, please plan to attend one of our Graduation Information Sessions. Sessions will last approximately one hour. Your attendance at rehearsal will ensure a smooth commencement ceremony.
| Date | Time | Location |
| --- | --- | --- |
| Friday, April 28, 2023 | 2:00 p.m. | Newtown Campus, Science Building 102 |
| Tuesday, May 2, 2023 | 3:00 p.m. | Leestown Campus, Conference Center |
| Wednesday, May 3, 2023 | 5:30 p.m. | Newtown Campus, Science Building 102 |
| Friday, May 5, 2023 | 2:00 p.m. | Newtown Campus, Science Building 102 |
Caps and Gowns/Invitations
All students participating in the ceremony will need to purchase a royal blue cap, gown, and tassel by March 13, 2023. These are to be ordered through the Herff Jones online portal and then picked up at the Barnes and Noble Bookstore located at either the Leestown or Newtown Campus. Different packages are available with the costs starting at $39.98 (plus tax).
Ceremony
The commencement will be held on Saturday, May 6, 2023 at 10:00 am at the Alumni Coliseum at Eastern Kentucky University. All graduates should report by 9:00 am. Alumni Coliseum is located at 521 Lancaster Avenue, Richmond, Kentucky. Directions to Alumni Coliseum are available online.
Admission tickets are not issued to the commencement. It is free and open to family, friends, and the public. Free parking is available.
Photographs
Professional photographs will be taken at the commencement ceremony, and various packages are available. You are under no obligation to order photographs and no money is required unless you place an order. Information on photograph costs will be available at rehearsal. Personal photographs and videos can be made during the ceremony in designated areas only.
Attention: Federal Student Loan Borrowers
If you received a Federal Student Loan, you must complete exit loan counseling. Exit counseling can be completed online. If you have questions regarding exit loan counseling, please contact the Financial Aid Office at (855) 246-2477 or email your question to bluegrass-financialaid@kctcs.edu.
Contact
If you have any questions concerning graduation activities feel free to contact us at bluegrass.graduation@kctcs.edu
Summer 2023
The last day to submit an application for August 2023 graduation is Friday, June 16, 2023.
August graduates will be officially awarded by the end of August 2023.
August credentials should be mailed in September 2023.
Fall 2023
The last day to submit an application for December 2023 graduation is Friday, September 15, 2023.
December graduates will be officially awarded by the end of January 2024.
December credentials should be mailed in February 2024.
Applications for Graduation
Bluegrass Community and Technical College now has ONE online graduation application that will be used for all students for all programs. Please see your advisor to discuss courses needed to fulfill the curriculum requirements for your program. They will perform an audit for you to ensure you are ready to apply for graduation. Then you will need to complete and submit the online graduation application by the deadline stated above.
You must complete and submit the graduation application on a COMPUTER. If you use a CELL PHONE or TABLET the graduation application submission will NOT occur!
Please note: Older, paper versions of the graduation applications will be NOT be accepted!
If you have any questions concerning graduation feel free to contact us at bluegrass.graduation@kctcs.edu