What is Diagnostic Medical Sonography?
Diagnostic Medical Sonography is a highly-skilled profession which uses specialized equipment to create images of structures inside the human body used by physicians to make medical diagnoses. Sonographers have extensive, direct patient contact that may include performing some invasive procedures. They must be able to interact compassionately and effectively with people who range from healthy to critically ill.
Accreditation
The Bluegrass Community and Technical College Diagnostic Medical Sonography Program - Cardiac Track and Vascular Track are accredited by the Commission on Accreditation of Allied Health Education Programs (www.caahep.org) upon the recommendation of the Joint Review Committee on Education in Diagnostic Medical Sonography.
Commission on Accreditation of Allied Health Education Programs
9355 113th St N, #7709
Seminole, FL 33775
727-210-2350
www.caahep.org (new window)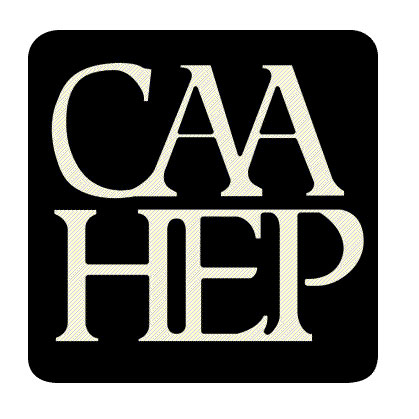 Additional Information
The Diagnostic Sonography program at BCTC is growing! We now offer 2 tracks: Cardiac Sonography (Adult Echocardiography) and Vascular Sonography. These are Selective Admissions programs that will prepare you for a valuable and dynamic career in the healthcare field.
Sonography uses high-frequency sound waves (ultrasound) to obtain images of the body used in diagnosing disease and congenital abnormalities. Both areas work primarily with the adult patient population.
Diagnostic Sonography is a challenging as well as rewarding career that will keep you on your toes! The work environment is typically fast-paced with a chance to work individually and also be part of the diagnostic team. Most will work in a hospital setting, but jobs can also be found at out-patient clinics, private doctor offices and mobile/traveling companies.
It's a rewarding career that can last a lifetime!
Sonographers are:
Highly educated
Critical thinkers
Motivated
Passionate
Life-long learners
Team players
Cardiac Sonography Track
Students in this track focus on adult heart issues, but the cardiac sonographer must also be knowledgeable of congenital abnormalities that might be encountered during an echo exam.
Cardiac sonographers perform:
Routine resting echocardiograms
Stress echo exams
3D echo
Assist with transesophageal exams (TEE)
Cardiac Sonography
Diagnostic Imagining Exam of the Heart
Commonly known as Echo or
Echocardiography
What will I learn about in this
program?
In class -
All about the heart & how it works
How many diseases affect the way the heart works
How to recognize many congenital heart abnormalities
What the professional standards are for sonographers
How to prepare for national board exams to earn your credential
How to apply & interview for your
1st job!
In scan labs -
How to think in multiple dimensions
How to use high tech equipment to take proper images/short videos of adult hearts
How to recognize normal and
abnormal findings
How to perform measurements & calculations to evaluate your findings
How to be part of the healthcare
team!
What are clinicals?
Clinical education is where you use the knowledge & scan skills
you've learned in school to practice on actual patients
This is mostly in hospitals, but can also be in offices outside of a hospital
You will attend clinicals at several different places to grow your skills, knowledge & confidence
Most graduates are hired by one of their clinical sites
What types of scan exams does a
Cardiac Sonographer do?
Routine or bedside echo
Stress Echo test
3D/4D echo exam
Assist with TEE echo
(transesophageal)
What kinds of jobs could I get?
Staff sonographer
Lead sonographer
Echo department manager
Doctor office staff
Travelling temporary agency assignments
Applications specialist for an ultrasound manufacturing company
Crosstrain into pediatric or fetal echo, or into vascular sonography
Educator!
What qualities do the best
sonographers have?
Dedication to learning
Commitment to practicing
Ability to accept evaluation & use it to improve
Desire to provide the best and most compassionate care for ALL patients
Love of lifelong learning
Ability to work efficiently in a fast- paced environment
Initiative
Patience
Persistence
Sense of humor
Vascular Sonography Track
Students in this track learn how to perform a variety of exams to help detect problems in the arteries and veins throughout the body...even in the brain!
Vascular sonographers perform:
Scans for carotid artery blood flow
Transcranial Dopper scans (blood flow in the brain)
Scans for blockages in the arms and legs
Scans of patients with vascular grafts
Scans of blood flow for abdominal organs
MINIMUM EXPECTATIONS
Cardiac Track
To prepare competent entry-level adult cardiac sonographers in the cognitive (knowledge), psychomotor (skills), and affective (behavior) learning domains.
Vascular Track
To prepare competent entry-level vascular technologists in the cognitive (knowledge), psychomotor (skills), and affective (behavior) learning domains.
Sonographer Societies
To Earn Your Professional Credential
Each organization below gives national certifying examinations (board exams) that lead to a professional credential, and each has a variety of eligibility categories. Explore each organization to learn about these and to see which category may apply to you.
The Joint Review Committee on Diagnostic Medical Sonography (JRC-DMS) requires this data to be published for each graduating class:
Retention
Job Placement
Credential Success Rates
| Graduating Class | Retention | Job Placement | SPI Exam | Credential Success |
| --- | --- | --- | --- | --- |
| Dec. 2020 | 100% | 83% | 83% | Adult Echo 83% |
| Dec. 2020 | 100% | 100% | 100% | Vascular 100% |
| Dec. 2021 | 100% | 80% | 100% | 90% |
| Echocardiography Dec. 2022 | 33% | 100% | 100% | 100% |
| Vascular Dec. 2022 | 80% | 50% | 50% | 50% |
Selective Admissions
The following criteria will be evaluated for each applicant. Preference points will be added for each criterion as listed below; a maximum of 65 preference points may be possible.
ACT or SAT composite score equivalent



USA Exam Scoring
Preference Points

>20

>17

>14

>12

>10

>8

>6

>4

>2

>0

=10

=9

=8

=7

=6

=5

=4

=3

=2

=1

Cumulative GPA (includes all 100 level or above college credits)



Cumulative GPA
Preference Points

3.6-4.0

3.1-3.5

2.75-3.0

2.5-2.74

<2.5

5

4

3

1

0

Biological Sciences and Physical Sciences Courses


Cumulative GPA
Preference Points

3.6-4.0

3.1-3.5

2.75-3.0

2.5-2.74

<2.5

5

4

3

1

0


Preference points (pts) will be applied for grades in these courses as follows: A – 10 pts, B – 8 pts, C – 5 pts.

Preferred courses that can earn these points are:

BIO 137 Human Anatomy & Physiology I
BIO 139 Human Anatomy & Physiology II
PHY 171 Applied Physics

Preadmission Conference and interview



Scoring
Preference Points

Excellent

Above Average

Good

Below Average

Poor

10

8

7

5

1

Allied Health Program preference

Preference may be given to applicants who have graduated or are in their final semester of a two-year accredited Allied Health program or have the minimum of an Associate of Applied Science Degree in a clinically related field.

Graduate applicant transcript must show the degree awarded (Associate of Science or Associate of Applied Science). Ten (10) preference points added.

Pending graduate applicant additionally must submit a signed letter from their Program Director/Coordinator documenting the students date of completion or graduation. Five (5) preference points added.

*Applicants in this category must submit the required documentation in order to receive preference points.
(Note: in the event of a tie, the cumulative GPA will be used for selection)
Conferences for the Diagnostic Medical Sonography program are an annual requirement. Any older conference information submitted for admission will not be considered. Please review conference dates and conferences may be attended with no appointment necessary.
Technical Standards
Diagnostic Medical Sonography involves the provision of direct care for individual and is characterized by the application of verified knowledge in the skillful performance of Diagnostic Medical Sonography technical functions.
Therefore, all applicants should possess:
Sufficient visual acuity for the observation necessary for patient assessment and care;
Sufficient auditory perception to receive verbal communication from patients and members of the health team and to assess health needs of people through the use of monitoring devices (e.g., cardiac monitors, biomedical equipment, fire alarms, etc.)
Sufficient gross and fine motor coordination to respond promptly and to implement the skills, including the manipulation of equipment, positioning and lifting patients, required in meeting health needs related to Diagnostic Medical Sonography;
Sufficient verbal and non-verbal communication skills (speech, reading, and writing) to interact with patients and professional personnel; and
Sufficient intellectual and emotional functions to plan and implement care for individuals.
What are my career CHOICES?
Staff Sonographer
Lead Sonographer
Traveling Sonographer
Echo Department Manager
Doctor Office Staff
Educator
Applications Specialist
Pediatric or Fetal Echo Specialist
Vascular Sonography Specialist
Why Sonographers Do What They Do
What are my degree, diploma, or certificate options?
The catalog describes the course requirements for completing the credential. Students are required to schedule an appointment with their assigned academic advisor to ensure achievement of their academic goals.
Length of Program
You can earn an associate in applied science degree in two years if you maintain full-time status.
This information should not be considered a substitute for the KCTCS Catalog. You should always choose classes in cooperation with your faculty advisor to ensure that you meet all degree requirements.