BCTC wins top awards at PTK conference
Published on Apr 30, 2021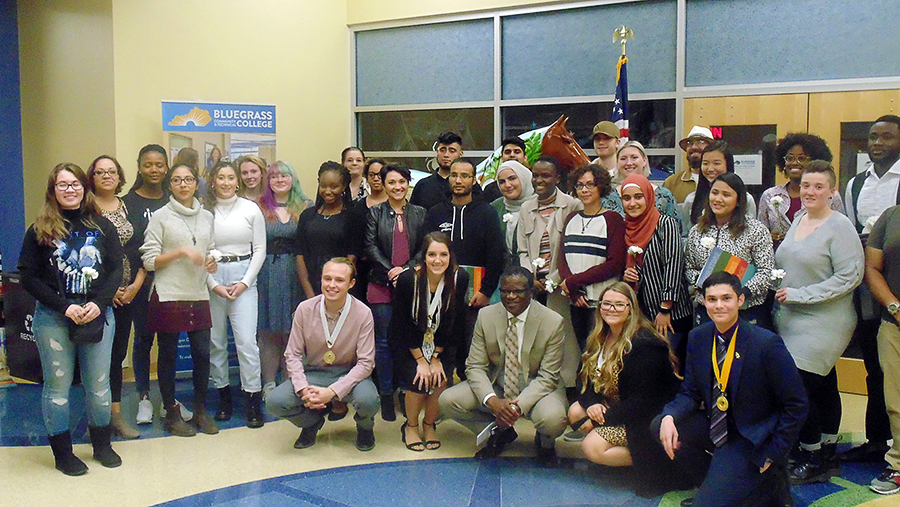 LEXINGTON, KY - The Bluegrass Community and Technical College (BCTC) Phi Theta Kappa (PTK) International Honor Society chapter was recently recognized for outstanding leadership and service at the PTK Kentucky Regional Conference and PTK Catalyst 2021.
The 2020 BCTC chapter officers were named among the top 30 Distinguished Chapter Officer Teams internationally for their strong leadership during a very stressful year. Team members for Spring 2020 are Peyton Lewallen, Ana Santrock, Madaline Rubalcava, and Makayla Brown. Fall 2020 team members are Heather Wilson, Kelly Bennett, Shaylee Allen and Breana Stacy.
They also won the Distinguished College Project Award for the chapter's work with PTKares, the chapter's way of supporting the BCTC community through activities designed to improve physical and emotional wellness during COVID.
Additional awards include:
Distinguished Chapter Officer- Peyton Lewallen
Distinguished Chapter Member- Laura Hood
Distinguished Honors In Action Theme- First Runner Up
Distinguished Honors In Action Project- First Runner Up
Most Distinguished Chapter Award
Distinguished Administrator Award- Dr. Greg Feeney
Horizon Advisor Award- Mr. Tom Rogers, Ms. Stephanie Fitch, and Ms. Kimberly Ross-Brown
Finally, the BCTC chapter was named one of only two 5 Star Chapters in the Kentucky Region, the highest level a chapter can achieve.
The PTK mission is to recognize and encourage the academic achievement of two-year college students and provide opportunities for individual growth and development through participation in leadership, service and fellowship programming.