"The Covid Monologues" Cannes World Film Festival official award winner
Published on Jul 27, 2021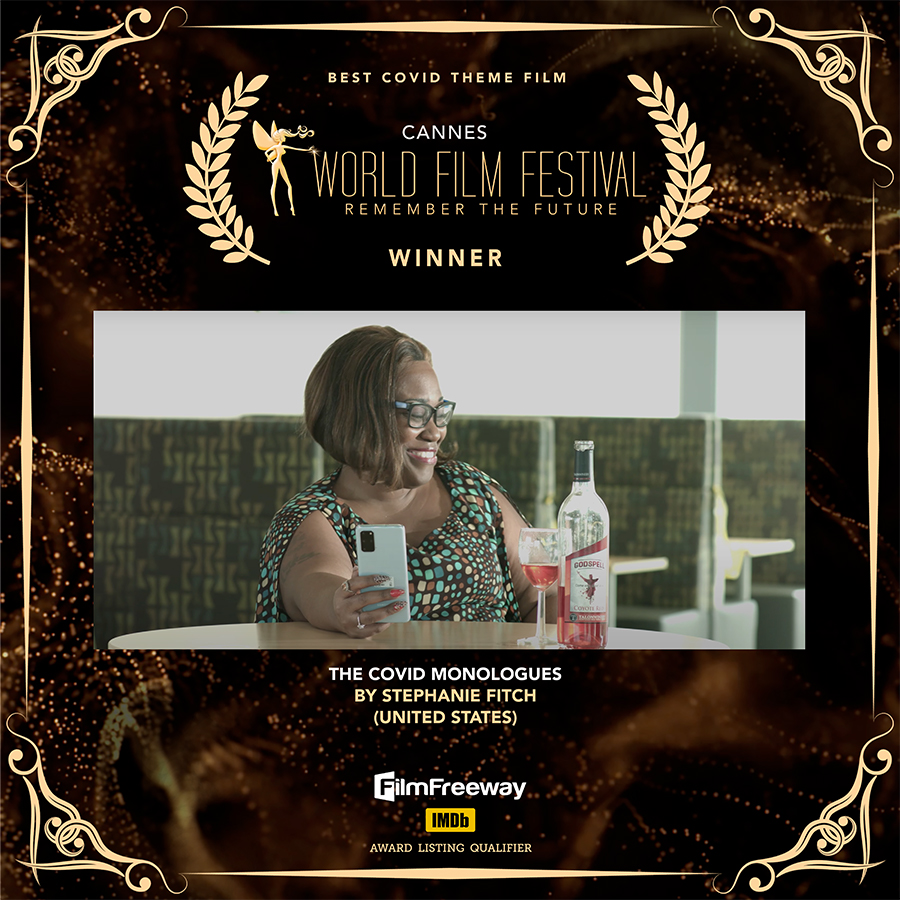 LEXINGTON, KY - The Bluegrass Community and Technical College (BCTC) film "The Covid Monologues" has been named by the Cannes World Film Festival an official June 2021 award winner for Best COVID Theme Film.
"The COVID Monologues," written, performed and produced by BCTC students, alumni and faculty, brings the social reality of isolation, death, civil unrest, and all associated emotions to film. The audience takes in an individual experience as shared through a collective collaboration. The film is the result of shared commitment to art and expression by the theatre and film departments.
All monthly winners are entered in the annual Cannes World Film Festival Remember the Future competition to take home the trophy and the opportunity to have their film screened at the famous theatre in Cannes, France. Although viewers cannot see the film until this time, a trailer of "The COVID Monologues" is available on BCTC's YouTube channel.
Prior to becoming the June 2021 official award winner, "The COVID Monologues," was selected as an official selection, semi-finalist, finalist and nominee by the Cannes panel. In addition, the film was named an official selection at the Toronto International Women Film Festival, semifinalist/official selection of the Flicker's Rhode Island International Film Festival. And, the live production webcast of "The COVID Monologues" won a Bronze Telly.
"I'm so proud of our film and theatre students, faculty, BCTC alumni and volunteers for their work on this project," said Stephanie Fitch, BCTC Film Studies program coordinator. "It not only represents their talent and skill, it represents their determination to overcome and share the struggles the pandemic brought us all."
"The COVID Monologues" was created in the early months of the pandemic and filmed while observing safety and social distance requirements. The performance captures the isolation of the pandemic while illustrating the human ability to connect.
"Our faculty and staff have worked hard to serve and engage students during the pandemic. 'The Covid Monologues' is a great example of a creative pivot in instruction and student outreach," said BCTC President Koffi Akakpo. "Our students, too, displayed great determination to carry on, develop their talents and artistically thrive. I'm thrilled that all who were involved in this project are receiving the recognition they deserve."
Learn more about "The COVID Monologue" and its cast and crew.
If you would like to learn more about the BCTC theatre and film programs, visit the BCTC website. BCTC is enrolling now for summer and fall classes.