BCTC awarded a federal grant promoting women in advanced manufacturing
Published on Jul 12, 2022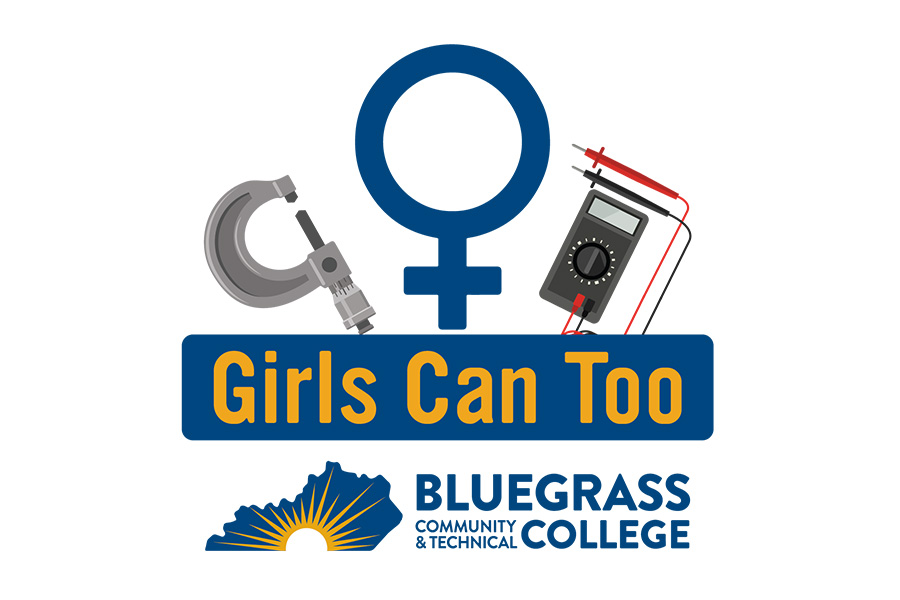 LEXINGTON, KY - The National Science Foundation Awarded Bluegrass Community and Technical College (BCTC) over $347K to support a three-year program to encourage middle and high school girls to pursue a career in advanced manufacturing.
The Girls Can Too program will educate, recruit and mentor 80 middle and high school girls into careers relating to Industrial Maintenance Technology (IMT), a key technical field that supplies highly skilled technicians who install, maintain and repair industrial systems equipment.
Project activities develop awareness through learning activities and mentoring interventions for middle and high school girls and recruit high school girls for dual credit courses preparing them to transfer into the IMT program to earn certificates, diplomas and AAS degrees. Mentoring and support by professional women employed in IMT will provide students enrolled in the IMT program with leadership opportunities.
This investment is particularly important because Kentucky faces a skilled technical worker shortage that must be addressed if the state is to advance its manufacturing base.
"As professional woman in a male-dominated field, I see every day how necessary it is to encourage young women to pursue the high-demand, high-wage careers in advanced manufacturing and the trades," said BCTC Dean Laura Lynch. "We need to make sure they know that Girls Can Too!"
The three-year program will begin this fall with events on Saturdays at the BCTC Georgetown-Scott County Campus where participants will explore working with robots, electricity, engineering computer aided design (CADD), and design and repair manufacturing equipment. Each participant will be paired with a female mentor.
Learning experiences with hands-on activities and industry tours will take place from 10 a.m – 12 p.m on the dates below.
September 10, 2022
October 8, 2022
November 12, 2022
High school students who participate in the program will l have the opportunity to take four technology-related dual credit courses to prepare for enrollment in BCTC's IMT program if their high school participates with BCTC dual credit.
For more information, or to sign up, contact Laura.Lynch@kctcs.edu.