BCTC Career Fair connects 40+ employers to students
Published on Oct 21, 2022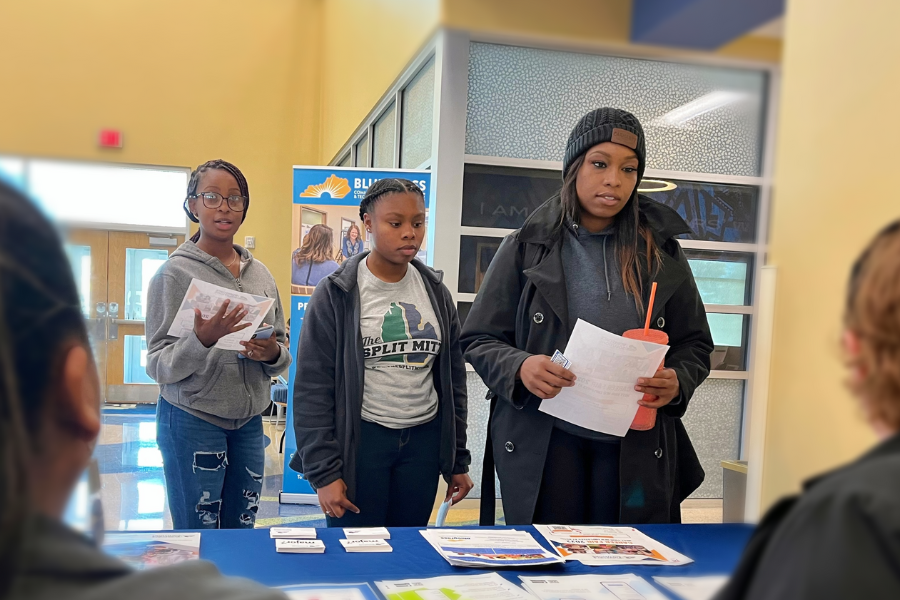 LEXINGTON, KY – Bluegrass Community and Technical College Workforce Solutions will host an onsite Career Fair for current BCTC students on Newtown Campus on Wednesday, October 26, 2022 from 10:00am-2:00pm. The fair will be held in the Newtown Campus Classroom Building and Science Education Center (SEC), 500 Newtown Pike, Lexington, KY 40508 (LexTran Route 4).
Current students will have the opportunity to meet with over 40 local companies and businesses to learn about new opportunities that suit their interests, passions, and skills. The employers represent a diversity of industries, from healthcare and education to retail, communications and skilled trades.
"Employers see that our students at BCTC are ready and able to join the workforce," said Faith Calhoun-Louden, Director of Career Services. "Students come to college to prepare for a career and opportunities like our Career Success Day and Career Fairs help them put their best foot forward."
Students are encouraged to come prepared with their updated resumes and dressed in professional attire.
For more information, please contact Faith Calhoun-Louden, Director of Career Services, at faith.calhoun-louden@kctcs.edu.