BCTC names outstanding graduates
Published on Apr 18, 2022
LEXINGTON, KY – Bluegrass Community and Technical College (BCTC) along with the Kentucky Community and Technical College System (KCTCS) is proud to announce BCTC's All-Academic Team students Kassidy Goodman and Chelsea Morgan Ritchie.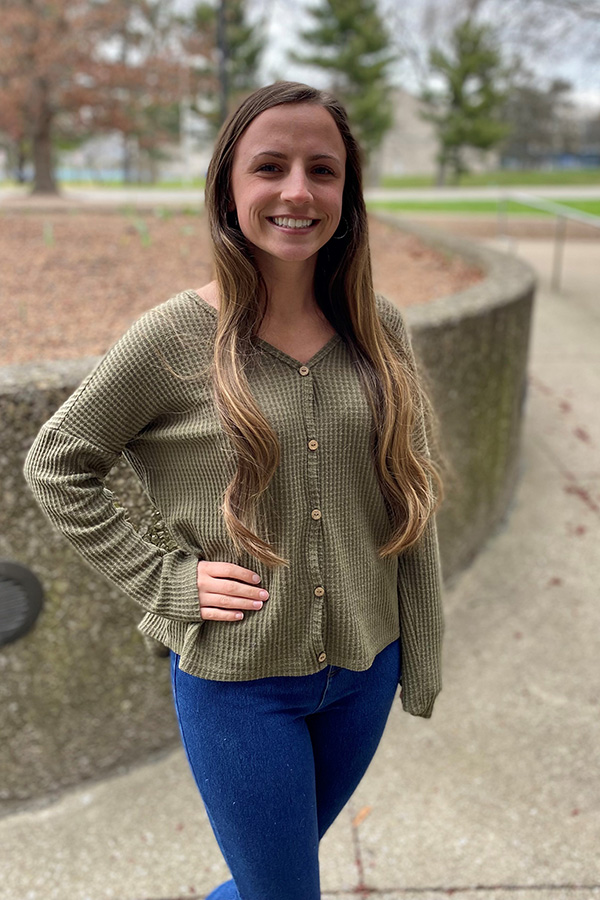 Kassidy Goodman was named Outstanding Technical Graduate. She is earning an Associate in Applied Science in Dental Hygiene. "I have always wanted to be a dental hygienist," said Goodman. "I could envision myself giving back to the community through clinical practice."
Goodman is a first-generation college student and believes that a secondary education provides opportunity for her to grow and follow her dreams. She credits her family, especially her grandmother Patricia, with providing stability, wisdom and encouraging her to set and attain goals.
She put these lessons and her determination to work. While traveling back and forth from Northern Kentucky to Lexington to attend BCTC, she not only made the Dean's List, but also took leadership roles in her college and profession. Goodman is the 2022 Dental Hygiene Class vice president, and the vice president for the Student American Dental Hygienists Association. In addition, she has served the community and her profession through the BCTC Give Kids a Smile event, Wake Up Walton, and served at Mission Lexington to provide dental care to less fortunate individuals. Goodman says, "I have and will continue to use my past obstacles as motivation to improve lives around me." She believes that her biggest struggles have led her to have a special place for those that are struggling or just need a little bit of assistance.
Goodman will return to Northern Kentucky to live with the two most important men in her life, her five-year-old brother Carson and fiancé, Evan. She certainly has created the bright future she dreamed about. Goodman is currently deciding among multiple job opportunities, recently bought a house and will marry Evan in June.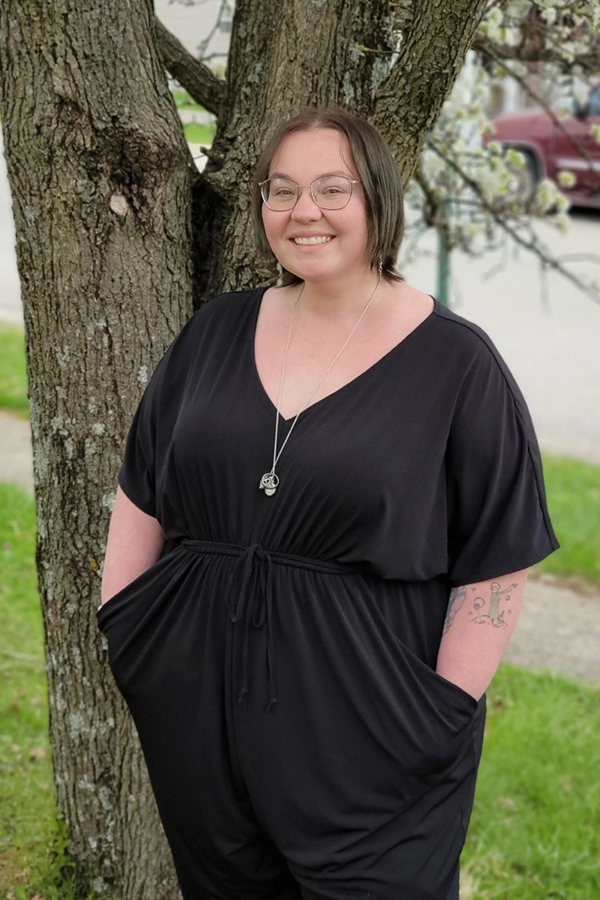 Chelsea Morgan-Ritchie was named Outstanding Pre-Baccalaureate Graduate. She is earning an Associate in Arts degree and is currently finishing her first semester at Morehead State University with a major in sociology and a minor in criminology. She is a student of humanity and "wants to do sociological research and write the story of people."
As a child, Morgan-Ritchie's dolls were scientists, teachers, authors, doctors, and engineers. In her mind, they were going to change the world, and she was too. However, life got in the way of these dreams and new ones were born. She became mom to Sky, and triplet daughters, Magnolia, December, and Scarlett. "Years escaped me like a dream," said Morgan-Ritchie. "I always wanted to go to college but that had to wait until my children were in school."
Morgan-Ritchie began at BCTC, and then COVID happened. She was teaching her children at home and doing her own homework, not an easy task even with her supportive husband, Smiley, to help. However, she was not discouraged, "I hoped that this small step forward, would move my children away from my wayward inheritance and encourage them to never give up," said Morgan-Ritchie.
She has done just that. During her time at BCTC, she has been on the Dean's List multiple times, was the recipient of the BCTC Presidential Scholarship, shortlisted for a Johns Hopkins summer internship program, and was published in a national film journal. She also leads several social media groups. "People write to us of sorrows, depression, and pain. It is our job to provide comfort and resources to help," Morgan-Ritchie said. "This role has required much of the education I have received in college."
As a dedicated parent to four children, she models every day the determination and resilience needed to face any challenge. She is excited about career possibilities the future holds and grateful that "the beginning of my story was written at BCTC."
These are two examples of the outstanding students who will graduate from BCTC May 7, 2022, at the EKU Memorial Coliseum in Richmond, Kentucky.