BCTC PBL Chapter Competes at Future Business Leaders of America National Leadership Conference
Published on Aug 22, 2022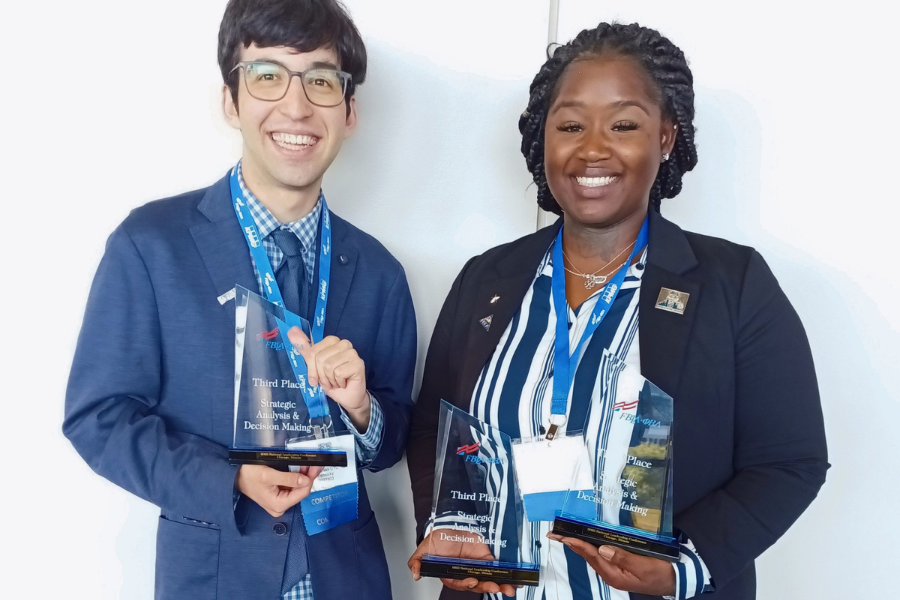 LEXINGTON, KY – The Bluegrass Community & Technical College (BCTC) Phi Beta Lambda (PBL) chapter competed at the Future Business Leaders of America National Leadership Conference in Chicago, IL on July 23rd-26th, 2022.
The team was comprised of chapter president, Alexander Stern, Vice-President, Keith Goodwin, and chapter historian, Tinika Moses. The team competed in four primary competitions: Public Speaking, Help Desk, Sales Presentation, and Strategic Analysis & Decision Making.
The team qualified for the finals at every event they competed in, winning 9th place in the Sales Presentation event. Tinika followed that up with her solo event, Help Desk, and placed 4th. Alexander, Keith, and Tinika also received 3rd Place in Strategic Analysis & Decision Making.
"It brings honor to me, my team, and family to have had this opportunity to expand, learn, grow, teach, compete, network, and become a productive member of the world of business." said Tinika Moses when asked about the importance of getting to attend the conference.
Their work paid off and they were extremely proud to represent BCTC in Chicago. It was a huge milestone for the team as a whole and especially Tinika, Alexander, and Keith individually. "I learned so much and was able to get great advice from speakers from across the nation. I utilized my time there in efforts to gain experience and knowledge for personal and professional gain." stated Tinika when talking about the experience.
The team is extremely satisfied and anxious for future competitions. They plan to utilize the knowledge they have gained to share with future PBL members who will be taking the baton for the club starting in the 2022-23 school year.