Meet the BCTC faculty who serve your community's college
Published on Apr 21, 2022
LEXINGTON, KY – In recognition of Community College Month, Bluegrass Community and Technical College (BCTC) celebrates the expertise, credentials, connections and experience faculty members bring to the classroom. More importantly, faculty are dedicated to student success. BCTC faculty are highly qualified, caring and compassionate instructors who put students first every day.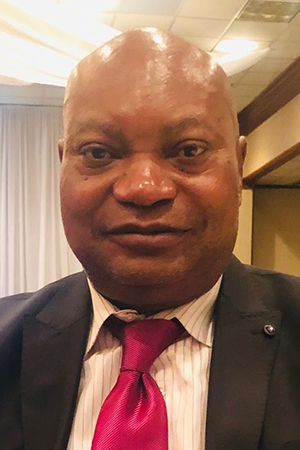 Dr. Nkongolo Kalala received his PhD from the University of Kentucky in agricultural economics in 1995 and joined BCTC in 1998. He is an expert agricultural economist and economic development specialist with over 25 years of policy-related and teaching experience including consulting for the World Bank on projects in the Democratic Republic of Congo, work with International Fund for Agricultural Development (IFAD), Winrock International, KMR Enterprises, Forum des Intellectuels Congolais de l'Etranger (FICE), and in several international development projects in Democratic Republic of Congo-DRC, Cape Verde, Benin, Nigeria and Rwanda. In 2014, Dr. Kalala was appointed by Mayor Jim Gray to serve as chair of the Mayor International Affairs Advisory Commission (MIAAC) and was reappointed last year to serve another four-year term in the same position by Mayor Linda Gordon.
When asked his motivation, Dr. Kalala said, "BCTC is simply a beautiful and a unique place to work with many highly experienced, and knowledgeable faculties and staff at the top of their game. The fellowship and the collegiality are simply impressive. What I like about teaching is the production and transfer of knowledge to students and the satisfaction you receive when a student who was scared by economics comes back to you and thank you for the impact that your teaching, advising, mentoring, and personal interaction with them had on their lives. I have had students who did not like Economics at all but once they go through my classes, they become converts and switch their majors to Economics."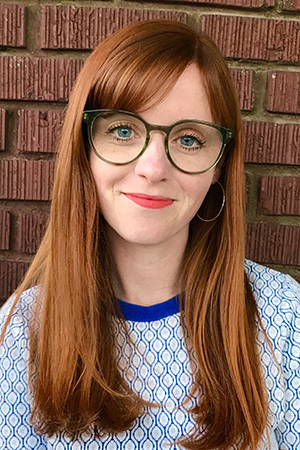 Colleen Merrill currently serves as associate professor of art and leads Arts in Focus at BCTC. She is an interdisciplinary artist who creates abstracted forms out of re-purposed textiles. Select exhibitions of her work have been held at Compare Collective in Brooklyn, Living Arts & Sciences Center and Institute 193 in Lexington, Zephyr Gallery in Louisville, Arc Gallery in San Francisco, The Pittsburgh Center for the Arts, and the International Textile Biennial in Haacht, Belgium. Merrill has received numerous grants and fellowships to fund Residency Unlimited in Brooklyn, New York, the Byrdcliffe Artist Residency in New York, and the Pentaculum Textiles Residency at the Arrowmont School of Arts & Crafts in Tennessee. Her art has been published in The Craft Companion by Ramona Barry, Pint an international publication by Milked Magazine, and Textile Plus Magazine, printed in the Netherlands. View Merrill's work here.
When asked what drives her to teach at BCTC, Merrill responded, "The diverse and talented students at BCTC motivate me every day to be a better teacher, artist, and contributor to my community. I am grateful for the opportunity to learn from their enthusiasm, perseverance, and creativity! They teach me as much as I teach them."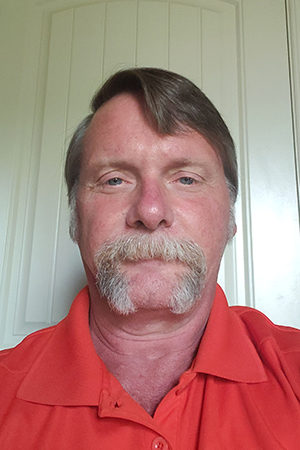 Michael Madden was introduced to the orthotic and prosthetic profession on his sixth birthday when he was diagnosed with an Ewing's Sarcoma. By the age of seven, he was starting his life's adventure with a "wooden leg." He entered the Orthotic & Prosthetic profession in 1982, certified in both orthotics and prosthetics, and owned a private practice in New York for more than 13 years. After 30 years working in the profession, Madden caught the "teaching bug" and began teaching orthotic and prosthetics at a technical school in Oklahoma. He is now a leader in the industry.
"Teaching Orthotic and Prosthetic Technology at BCTC affords me the opportunity to give back to the profession, through my students because teaching and training the next generation of orthotic and prosthetic professionals is the most rewarding job I can imagine," said Madden. "Watching them become part of the greatest profession most people don't know about, watching their success, and seeing them grow as professionals; it doesn't get any better than that."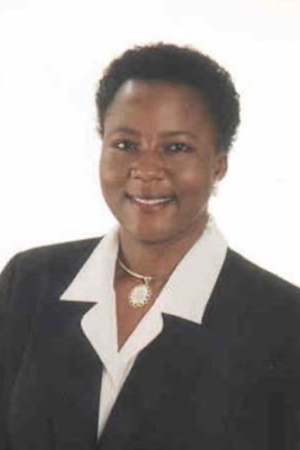 Dr. Iddah Otieno is a professor of English and African Studies and director of the Kenya Exchange Program. She was born and raised in the East African country of Kenya where she taught for three years before relocating to the United States to earn a master's degree and PhD. Dr. Otieno is a champion for her students, always taking time to help anyone who is struggling in or outside the classroom. Her life's mission is to educate those around her.
When asked what has kept her motivated over her 21 years of service at BCTC Dr. Otieno said, "I am honored to be part of a profession that is in the business of transforming lives in the Commonwealth of Kentucky. Helping my students discover their purpose in life is my greatest joy. I thank BCTC for giving me an opportunity to transform lives."
BCTC's vision student success drives faculty and staff every day. Whether a student is transitioning from high school or straight out of the military, BCTC's faculty works diligently to help them succeed in their goals. Learn more about the programs taught by amazing BCTC faculty. Summer classes begin May 16, and fall classes begin August 15, 2022. Enroll today.