BCTC Bridge to Success Summer Program
Published on Aug 8, 2023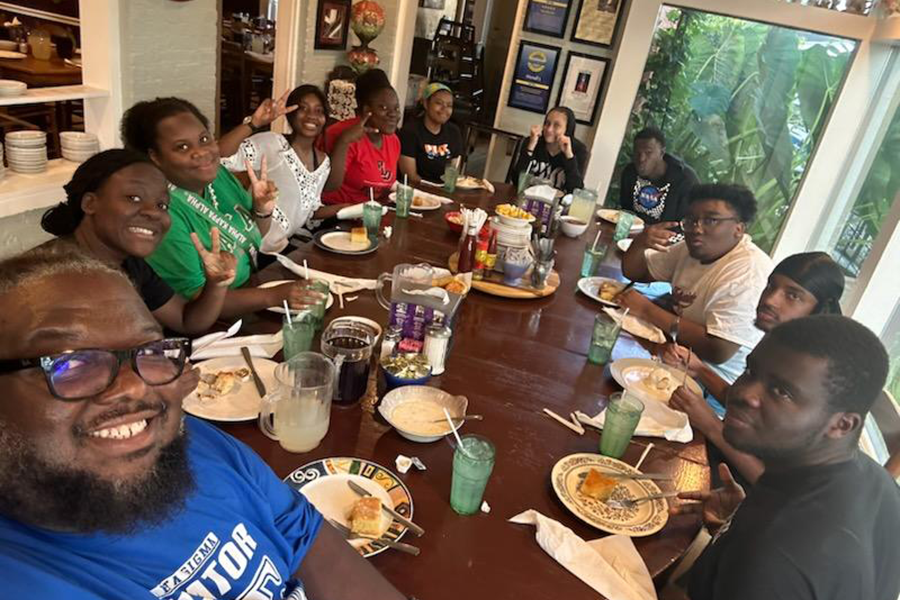 LEXINGTON, KY – Bluegrass Community and Technical College (BCTC) Bridge to Success Summer Program (BSSP) launched this summer with thirteen African American student participants. BSSP is a seven-week non-residential academic enrichment program designed to ease the transition from high school to college. Students take two free summer courses, learn more about BCTC resources and participate in social and cultural activities.
The two summer courses BSSP Scholars took were First Year Experience and Communications (FYE 105 & COM 181). Students met Tuesday-Thursday for seven weeks during the second summer session. During this time, students met for class and college knowledge sessions. College knowledge sessions are designed to build community amongst participants and provide information about college resources. College Knowledge Sessions included team building activities, study skills, time management, information about learning styles, strategies for studying, information about expectations, career counseling, and mental health awareness.
The program was led by Kauai Thurman, Director of African American Student Initiatives. Kauai stated, "We had a tremendous inaugural kick-off to the Bridge to Success Summer Program. It was excellent working with our 13 incoming scholars, preparing them for their next educational journey. I have seen them transform from high school students who were nervous about their next chapter to college scholars ready to take on the world. I look forward to continuing to work with each of the scholars throughout the school year and welcoming a new group of scholars next summer."
The program concluded with an enrichment trip to Nashville, Tenn. Students had the opportunity to tour Western Kentucky University, where they learned about transfer opportunities and student services designed to each student's needs. The group also visited Fisk University, where they learned about the importance of Historically Black Colleges & Universities within Black culture. They participated in team-building activities that brought them closer together as a group and cultural enrichment opportunities by taking a backstage tour of the Grand Ole Opry and the National Museum of African American Music. This trip was a highlight of the program and celebrated each student's success throughout the summer.
All 13 scholars are registered and ready for the fall semester.