BCTC Community College Initiative Program
Published on Aug 23, 2023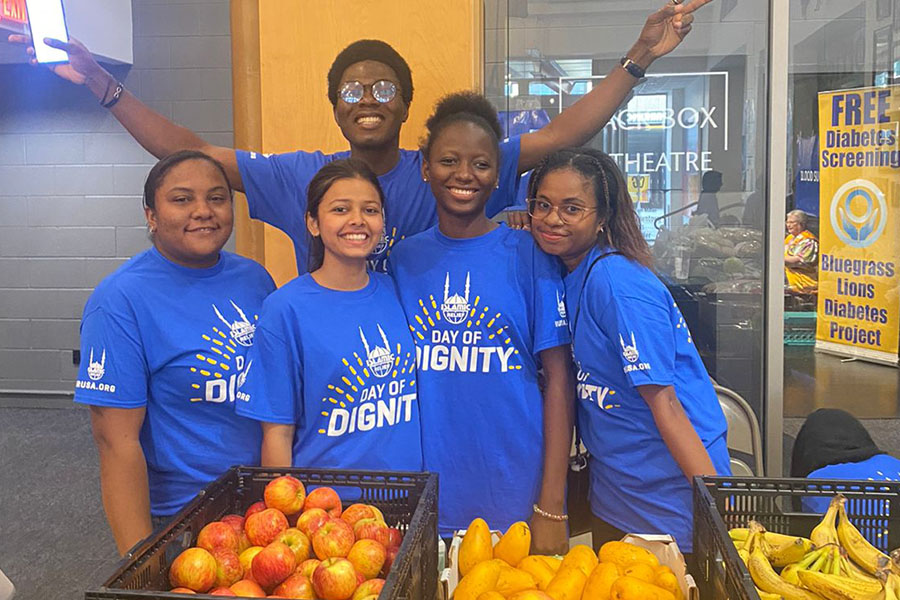 LEXINGTON, KY – Bluegrass Community and Technical College (BCTC) hosts 14 young scholars from eight different countries.
The Community College Initiative Program (CCI Program) is sponsored by the U.S. Department of State and is administered by Northern Virginia Community College (NOVA) in cooperation with the Community College Consortium of which BCTC is a member. The CCI Program provides participants from underserved areas and underrepresented groups with a one-year, non-degree academic program at a U.S. community college. The program is designed to build participants' technical skills in applied fields, enhance their leadership capabilities, and strengthen their English language proficiency. The program also provides opportunities for professional development, service learning, and cultural exchange through community engagement activities. On July 18th, BCTC welcomed 14 young scholars from eight different countries including Brazil, Côte d'Ivoire, Dominican Republic, Ghana, India, Indonesia, South Africa, and Turkey.
BCTC joined the Community College Consortium led by NOVA in February which provided the college the opportunity to host scholars through the CCI Program. Erin Howard, Dean for Global Learning, states "It has been an honor to welcome our scholars to Lexington and BCTC this summer. The CCI Program provides such a unique opportunity to the participants, and we are thrilled to be a part of their educational and leadership journey. Over the course of this year, we will be supporting our scholars as they develop their Community Impact Projects. I am excited to see the impact they make all over the world as a result of their studies and growth at BCTC."
Our visiting scholars volunteered and represented BCTC and the CCI Program during the activities of A Day of Dignity. They helped to provide the community with essential needs such as free haircuts, fresh produce, free dental and HIV screenings, backpacks and supplies for school.
"The CCI Program and these wonderful scholars have already had a significant impact on our campus. We want to support their success and educational dreams and we are so excited to have an opportunity to be a part of that. We have a strong international connection in our community, and we want these scholars to be immersed in it with our support," said Dr. Greg Feeney, Acting President.