BCTC LGBTQ Services National Campus Pride Index Rating
Published on Aug 14, 2023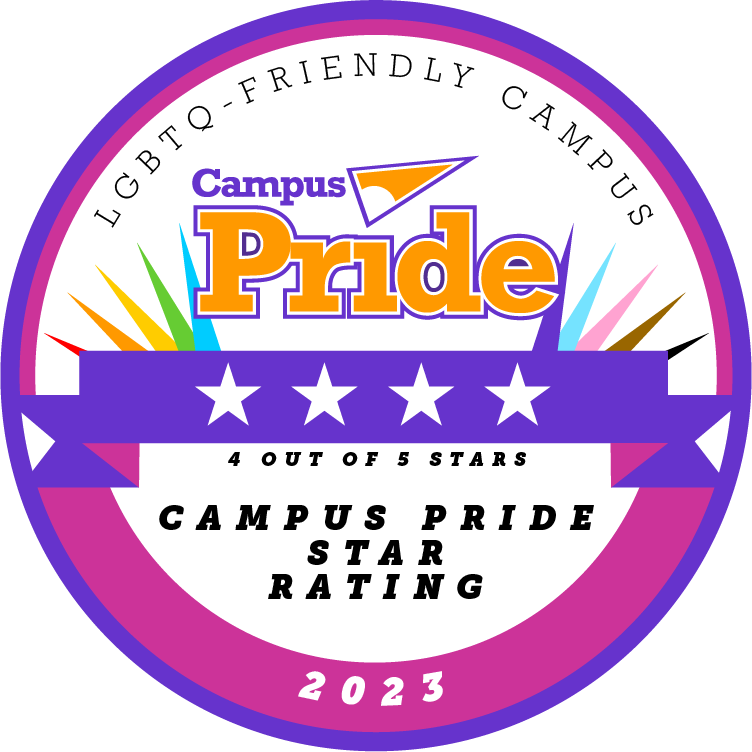 LEXINGTON, KY – Bluegrass Community and Technical College (BCTC) earns 4 out of 5 star rating from the Campus Pride Index.
The Campus Pride Index is the premier LGBTQ national benchmark tool for colleges and universities to create safe and inclusive campus communities. BCTC established its LGBTQ Student Services Office in 2018, which was the first of its kind in the Kentucky Community and Technical College System (KCTCS). The LGBTQ Student Services team facilitates visibility by promoting and enhancing understanding, acceptance, and awareness regarding LGBTQ+ issues. The Campus Pride Index awarded BCTC with a rating of 4 out of 5 stars which makes it one of the top four colleges and universities in the state with a ranking of four or higher.
BCTC is committed to diversity, equity, and inclusion with respect to sexual orientation and gender identity. "It is inspiring to receive a score from Campus Pride that reflects the hard work and dedication that BCTC has put toward building welcoming and inclusive safe spaces for all students. Peter Mottas, Coordinator for LGBTQ+ Services, has done a phenomenal job educating and building a support structure for our LGBTQ Community and supporters." "We understand at BCTC, we must create the best educational environment possible for students whose lives significantly change during their time here," said Dr. Carlous Yates, AVP for Diversity, Equity, Inclusion and Belonging.
"We are very excited that our college has earned a 4 out of 5 on the National Campus Pride Index scale of colleges and universities. This would never have been possible without the support of administration and the various departments at our college. We are proud that our college makes a point to offer a positive and safe campus for not just LGBTQ students, but all students. BCTC now sits as one of a few, two-year institutions to receive a score of 4. Let us keep moving forward to score a 5," said Mottas (he/him/his).
BCTC encourages all faculty and staff to participate in the Safe Space training offered online to better educate themselves to continue providing a LGBTQ friendly campus. "We are doing the work that it takes to be a welcoming and inclusive college for all students. We value and embrace a diverse and inclusive campus culture and are committed to providing safe spaces for all. This is a great accomplishment, and we will continue to enhance our services to support the needs of our students," said Dr. Greg Feeney, Acting President. The training module was created by BCTC staff. Visit the BCTC LGBTQ Services page to learn more.