BCTC Names 2023 Outstanding Graduates
Published on May 8, 2023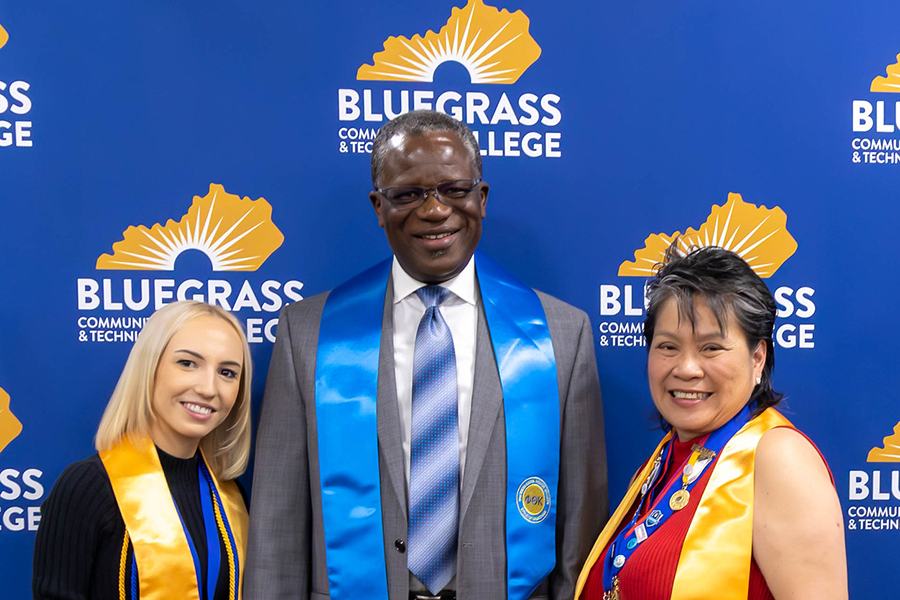 LEXINGTON, KY – Bluegrass Community and Technical College (BCTC) along with the Kentucky Community and Technical College System (KCTCS) is proud to announce BCTC's All-Academic Team students Alix McCord and Zinnah Caluag.
Alix McCord was named Outstanding Pre-Baccalaureate Graduate. She is earning an Associate in Arts degree. "Whether you are continuing your education or entering the workforce, I encourage you to seize each opportunity, embrace challenges, and use them to grow." She is transferring to the University of Kentucky and plans to pursue a career in social work.
Alix serves as the president of the Student Government Association and represents students on the BCTC Board of Directors and the KCTCS Faculty Senate Council. She was previously the president of Phi Theta Kappa, a Student Leadership Ambassador, and a participant in the Kentucky Legislative Internship program. Alix is also a Library Specialist at BCTC.
Zinnah Caluag was named Outstanding Technical Graduate. She is earning an Associate in Applied Science degree in Health Science Technology, an Associate in Science degree and an Associate in Arts degree. She has been accepted to the University of Louisville's Organizational Leadership and Learning in Healthcare Leadership Program. She plans a career in clinical research.
"I am proud to be a daughter, a sister, a mother, and now a grandmother. I am proud to be a student, a community college student, a BCTC student," said Caluag. "There will be nay-sayers in our lives, BUT whether each of us realizes it or not, there are people who support us, who advocates for us…each and every one of us, as a student, as an individual, and as a person."
Zinnah held the offices of secretary for BCTC's Student Government Association and the Alpha Phi Kappa Chapter of Phi Theta Kappa at BCTC, is on the Dean's List and in the Honors Program. She serves as a Student Leadership Ambassador, a Peer Mentor, a tutor, and an ally & advocate for several student organizations. Zinnah was Kentucky Regional Co-President for Phi Theta Kappa, and received the Distinguished Chapter Officer award. She is also a Coca-Cola 2023 Academic Team Bronze Scholar.
These are two examples of the outstanding students who graduated from BCTC May 6, 2023, at the EKU Memorial Coliseum in Richmond, Kentucky.