BCTC Receives Donation from Parker-Meggitt
Published on Aug 25, 2023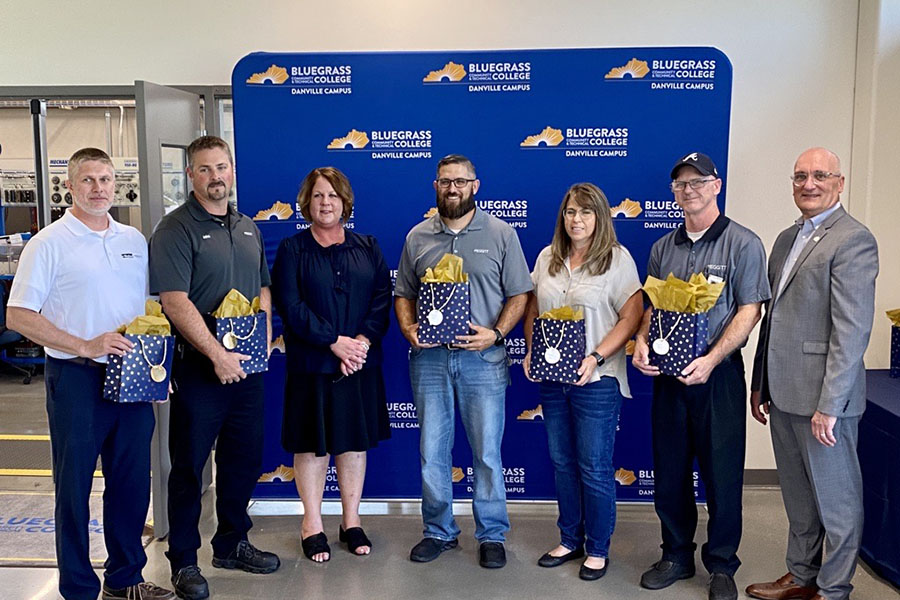 LEXINGTON, KY – Bluegrass Community and Technical College (BCTC) receives a $5,000 donation from Parker-Meggitt.
Meggitt is now part of Parker Aerospace, bringing together industry-leading experience and innovation and a more powerful product and service offering for the aerospace and defense industries. Collectively Parker-Meggitt brings to market a wider range of breakthrough airframe and engine technologies that solve greater customer challenges. They continue to play a leading role in enabling the next generation of sustainable aviation and accelerate our work supporting aftermarket customers.
"The value of community support makes a difference in our programs. We thank Parker-Meggitt for the donation which will impact the lives of students" said Dr. Greg Feeney, Acting President/CEO at BCTC.
Dr. Erin Tipton, Associate Vice President for Workforce Solutions, said, "We are thrilled that Parker-Meggitt, a long-standing industry partner in the Danville Community has stepped up to provide financial support to the Computerized Manufacturing and Machining Program at the Danville Campus of BCTC. Their continued commitment to the Program ensures a trained workforce for Machinists and CNC Programmers. BCTC looks forward to continuing to support their workforce needs in this area."
This donation from Parker-Meggitt will help BCTC complete some renovations to our labs to provide training on state-of-the-art equipment. We prepare our students for a dynamic future in manufacturing. They gain job-ready skills in cutting-edge computerized manufacturing methods and computer-aided drafting techniques. The recognition program today is a true commitment of our Community Partners as they assist in supporting and providing a better life for BCTC students.