BCTC Spotlights Seethalakshmi Subramanian, former Physics and Astronomy Professor
Published on Nov 15, 2023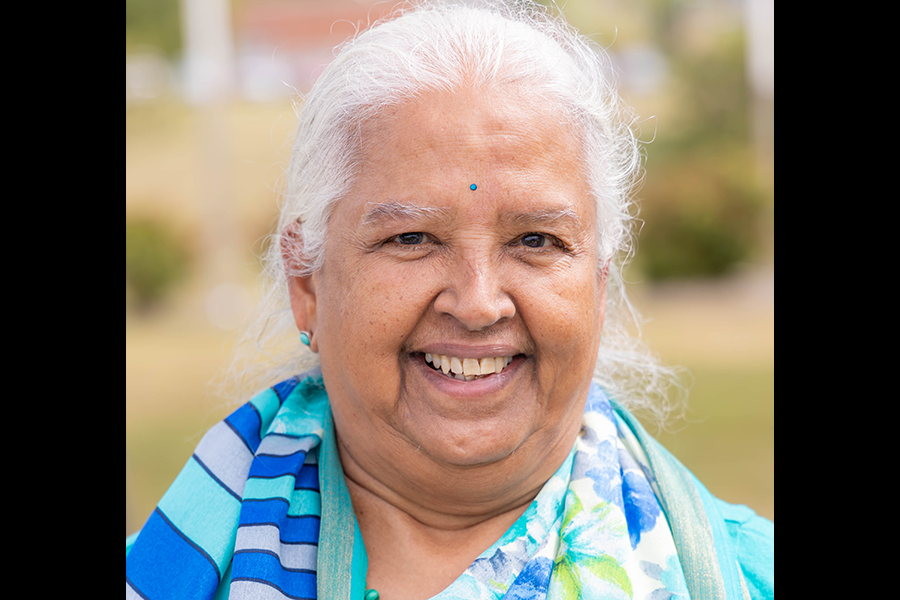 Lexington, KY – Bluegrass Community and Technical College (BCTC) spotlights Seethalakshmi (Seetha) Subramanian, retired faculty, and author of "A Thirst for Knowledge."
Seetha was born in India and spent 13 years as a carefree student learning fraction table, Tamil literature, science, and Sanskrit. English was never part of her curriculum until she moved to England. For two months she studied English at Heathrow Primary School.
"A Thirst for Knowledge" is a journey of Seetha's life story. She details how her paternal grandmother, with whom grew up in Chennai, was a believer in destiny and fate. Seetha believes her grandmother influenced her outlook on life as she allowed things to unfold as they were meant to be. After Subramanian married, she moved to the United States and taught math at two high schools in Philadelphia. She studied History of American Education, Educational Psychology, and a Math Methods course to qualify for a teaching certificate. She moved to Lexington, KY in 1981 and started her tenure at Lexington Technical Institute, which is now BCTC, in 1983 to start the Physics and Astronomy programs.
"Every time I look back, I feel deep gratitude for the people in my life," said Seetha. "I learned at the age of six, there is no shame in asking for help. I have stood on the shoulders of giants and in return, I have helped in the same manner," said Subramanian.
"Seetha taught Physics and Astronomy at BCTC for many years," said Dr. Greg Feeney, Acting President/CEO of BCTC. "As long-time colleagues, I am truly fascinated with her life experiences and how captivating it is to read about her humble beginnings. She has helped so many students and continues to support BCTC in an impactful way. I am thrilled to interview Seetha to dive deeper into her life story. We could not be more grateful for all she has done for this institution," said Feeney.
Seetha retired from BCTC in 2011; however, she is still found on campus tutoring students. BCTC is honored to be part of her legacy in Kentucky and proud of the hundreds of Physics and Astronomy students that she taught over the years. Seetha has established a scholarship at BCTC in honor of her mother, Swarnamukhi Gopal Rao.