Filipino and Uruguayan Humphrey Fellows Visit BCTC
Published on Apr 5, 2023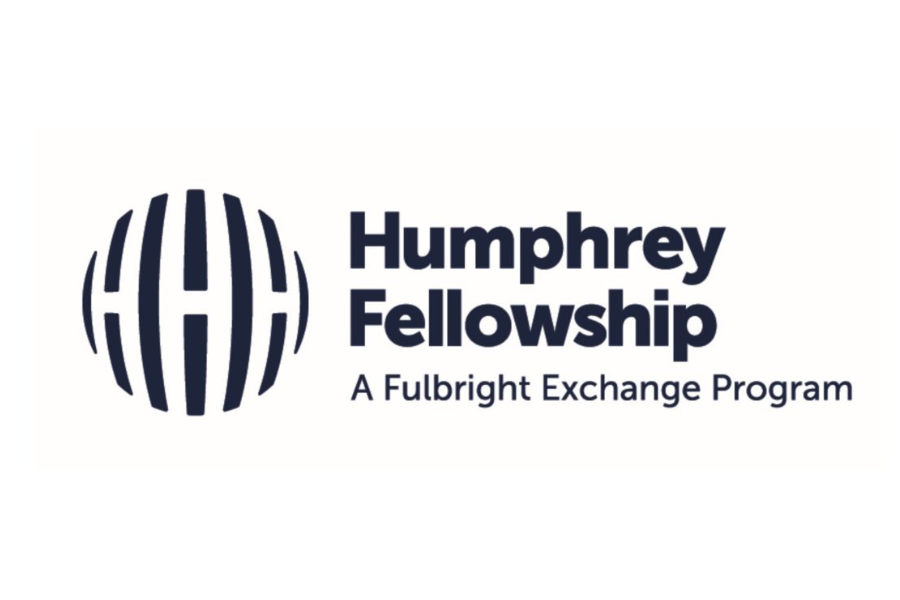 LEXINGTON, KY – As part of the U.S. Department of State's 2022-2023 Hubert H. Humphrey Fellowship Program (HHH), a Fulbright exchange, twenty-two visiting international fellows will learn about U.S. higher education at ten community colleges and share their professional expertise and cultures with these campus communities.
Humphrey Fellows Mae Pagdilao-Flores from the Philippines and Diego Andrés from Uruguay visited Bluegrass Community and Technical College on March 27 through March 30, 2023. Ms. Pagdilao-Flores is a Deputy Regional Prosecutor of the Philippines Department of Justice. She also serves as Chief of Operations of her region's anti-trafficking task force. Mr. Cabrita is a human rights activist and lawyer in Uruguay. His principal position has been secretary of the Commission of International Affairs on the Parliament of Mercosur. During their visit to BCTC, they provided guest lectures to students in Anthropology, Women's and Gender Studies and Latino Studies classes as well as a college-wide workshop for students, faculty, and staff. BCTC's Global Learning Center arranged for the scholars to meet with local leaders, stakeholders and student leaders focused on addressing Human Trafficking in the Commonwealth. Additionally, the scholars spent time with immigrant and refugee students at BCTC and met with college leadership to discuss potential academic partnerships and exchanges with their home institutions.
"It is an honor to host the Hubert H Humphrey fellows on campus and connect our students, faculty and staff to leading scholars from across the world," said Erin Howard, BCTC Associate Dean for Global Learning. "BCTC has a vibrant and diverse student population, including survivors of human trafficking and refugees resettled in our community. Facilitating opportunities like this expands our overall community's understanding of topics that directly impact some of our students and for our students, we are able to show how people the world over are taking action to address harm and support human rights. It is our hope to build lasting connections with Mae and Diego that will help all our students excel in today's global economy."
The Hubert H. Humphrey Fellowship Program enhances leadership among international professionals who collaborate to address local and global challenges and foster change for our collective good. Through academic study and professional development with U.S. counterparts, this growing global network shares best practices and builds expertise in fields of critical importance to advance societal and institutional capacity, promote human rights and freedoms, ensure sustainable environments and develop thriving communities.
Each year approximately 150 Fellows pursue professional enrichment through graduate-level non-degree study and related professional experiences at selected American universities. The program has a network of over 6,450 alumni from 163 countries around the world working on priority issues including climate change, public health, and human rights. The Humphrey Fellowship Program is funded by the U.S. Department of State and administered by the Institute of International Education (IIE).
IIE partners with various community college campuses across the United States, including those within the Community College Consortium led by Northern Virginia Community College, to implement the HHH Community College Residency Program, connecting selected Fellows with participating community colleges based on mutual needs and interests. The HHH Community College Residency Program enhances HHH Fellows' understanding of American values and increases Americans' global competitiveness at community colleges.
For more information about State Department exchange programs, please contact the Bureau of Educational and Cultural Affairs at eca-press@state.gov. For more information about the Community College Initiative Program, visit http://www.nvcc.edu/ccip/. For more information about the Hubert H. Humphrey Fellowship, visit www.humphreyfellowship.org.
For questions regarding partnerships with BCTC Global Learning, please contact Erin Howard at erin.howard@kctcs.edu.