BCTC Give Kids a Smile Day goes Under the Sea
Published on Mar 31, 2023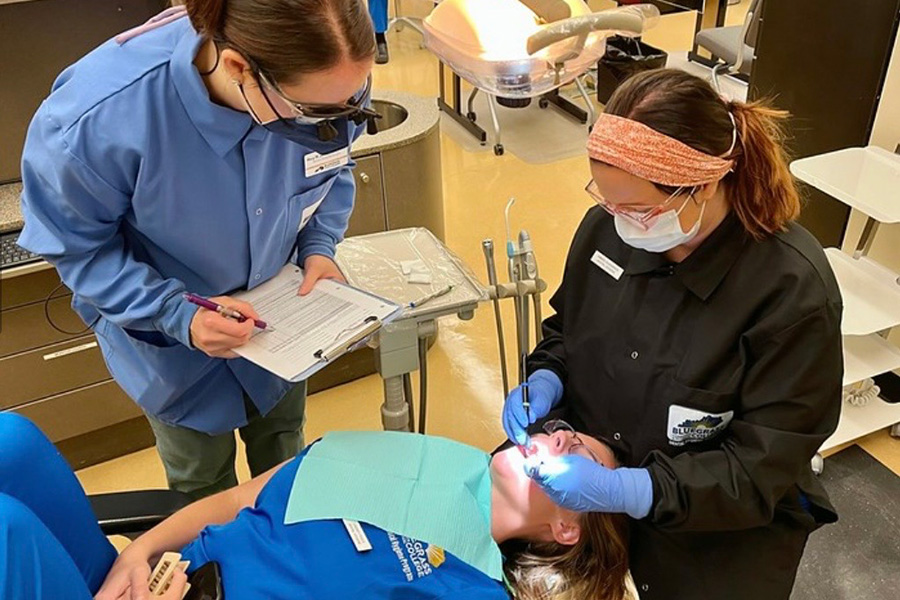 LEXINGTON, KY – The Bluegrass Community & Technical College (BCTC) Dental Hygiene Program students and professionals will offer free dental care to children during the Give Kids A Smile event again this year at the BCTC Cooper Campus. Appointments will be available April 3-5, 2023.
Children 12 and under are eligible to receive FREE dental cleanings, kindergarten screenings, dental supplies, x-rays, exams, and fluoride treatments under the supervision of licensed dentists and hygienists. The clinic will be decorated in an 'Under the Sea' theme, with fun activities before and after appointments.
"This outreach event is a free and fun way for children in the community to get excellent dental care," said Mary Jones, RDH, MPH, BCTC Dental Hygiene Program Coordinator. "Oral health is an important part of overall health, and educating kids in our community is part of this service-learning event. Our goal is to reach kids that don't have a dental home and to provide basic preventative services."
BCTC's Cooper Campus is located at 470 Cooper Drive, Lexington. Those with appointments will receive a free parking pass. To schedule an appointment, call (859) 246-6857. Appointments fill quickly, so call today to reserve your spot. Appointments are available at 8:30 am, 10:00 am, 1:00 pm, and 3:00 pm on Monday and Wednesday; at 8:30 am and 1:00 pm on Tuesday.
The Dental Hygiene program at BCTC has been treating children in the community for over 40 years. Special thanks to sponsors of the event: Modern Kids Dentistry and Henry Schein.
To learn more about studying dental hygiene at BCTC, contact maryw.jones@kctcs.edu or visit the BCTC dental hygiene program page.